Seems like the tension between China and the United States will never cool down. Even though certain agreements seemed to be reached, no solid further actions were taken from either of the sides of this conflict.
However, today, China presented a new list of import tariff exemptions for six chemical and oil products coming from the United States. This, notably, happened days after the countries announced a phase one trade deal earlier.
The exemptions will last for one year starting December 26, 2019. The Finance Ministry stated that 'duties already imposed on U.S. products would not be refunded'.
The tariff waivers include four chemical products, such as metallocene high-density polyethylene (HDPE), a special grade of linear low-density polyethylene (LLDPE), refined oil products that include white oil and food-grade petroleum wax.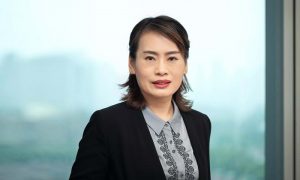 Principal analyst of Wood Mackenzie, Kelly Cui, stated that these exemptions will be particularly beneficial for companies like Dow Chemical, Exxon Mobil, and Chevron Phillips Chemical, which ever since 2017 were targeting the Chinese market as the prime export market for shale-based ethylene production facilities.
Moreover, Kelly Cui added that the listed products like metallocene HDPE and LLDPE were high-end special grade plastic raw materials vastly used for packaging and pipes. And considering the fact that China is the world's largest importer of polyethylene, that was crucial for the country to get access to these particular chemicals back. According to Chinese customs data, in 2018, China imported some 6.86 million tonnes of HDPE and 4.46 million tonnes of LLDPE. However, the data did not reveal any specific classification for different grades of each polymer. The imports equaled $14 billion according to previous calculations based on the delivered cost for these two products.
Cui commented:
"The exemptions could see China resume buying more HDPE and LLDPE from the U.S., reversing the trade flow, as the U.S. supplies have been diverted to Latin America and Europe while China has been importing mostly from the Middle East."
What is more, according to Chinese customs data and consultancy JLC Network Technology, China imported 1,108 tonnes or worth only $3.2 million of petroleum wax in the first 10 months of 2019, which was approximately 1/10 of China's total imports of the product.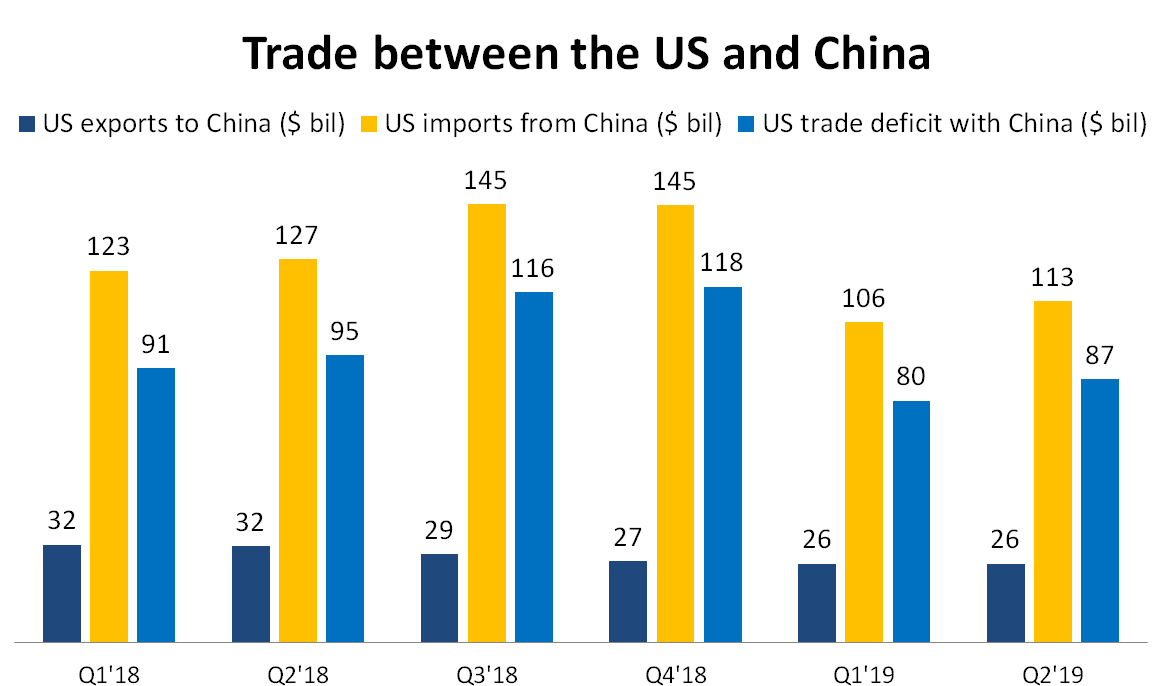 China also imported 3,490 metric tons or worth only $8.7 million of white oil for the United States during the same period of time. That, notably, was about 6% of China's total imports.
Before the two sides even reached a Phase 1 trade deal, China waived import tariffs for some soybeans and pork shipments from the United States on December 6, 2019.
China also stated that it will continue working on the product exemptions and soon will release the second batch of waivers.
Needless to say, the China-U.S. trade war was and still is a major headache for global policymakers and big business corporations. It drastically slowed economic growth worldwide and decreased business investment and confidence.
That's what a representative from China's Ministry of Commerce commented on the issue:
"This act is typical trade bullying. It seriously jeopardizes the global industrial chain, hinders the pace of global economic recovery, triggers global market turmoil and will affect more innocent multinational companies, general companies and consumers."
At the same time, Matthew Goodman, an Asian economics specialist at the Center for Strategic and International Studies, also said:
"There's a long track record of U.S. companies and others in the Chinese markets, so that's a real worry here … but, in the White House, it seems they either haven't thought about those ramifications, or they have and they just don't care because they think they need to turn up the heat."
Last week, U.S. Trade Representative, Robert Lighthizer, proclaimed that there is still a lot of work today in the future. Even though no particular dates were given away, he mentioned that U.S. President Donald Trump does not want to wait until after the 2020 presidential election and is looking forward to reaching a comprehensive agreement with China soon.
Still, many political analysts hold the opinion that there will be no agreement reached any time soon that will lead to balanced trade. Fan Gang, the director of the Beijing-located think tank, believes that despite China significantly purchasing from the U.S., there will be no noticeable change in the current situation.