Asian markets have shown a noticeable downward trend after Donald Trump decided to sign a new bill supporting protesters in Hong Kong. Of course, that puts under threat any further reach of agreement in the prolonged trade war between China and the United States.
China's stocks' market index at the Shanghai Stock Exchange or its Shanghai Composite (COMP) went down by 0,5%. Meanwhile, the index of South Korea's common stocks traded on the Stock Market Division or just the Kospi index (KOSPI) fell by 0,4% as well. Finally, the market-capitalization-weighted stock-market index of Hong Kong's obligations or its Hang Seng Index (HSI) shrank by 0,2% respectively. Japan's Nikkei 225 (N225) decreased by 0,1% too.
However, some Chinese tech stocks managed to grow a little in Hong Kong.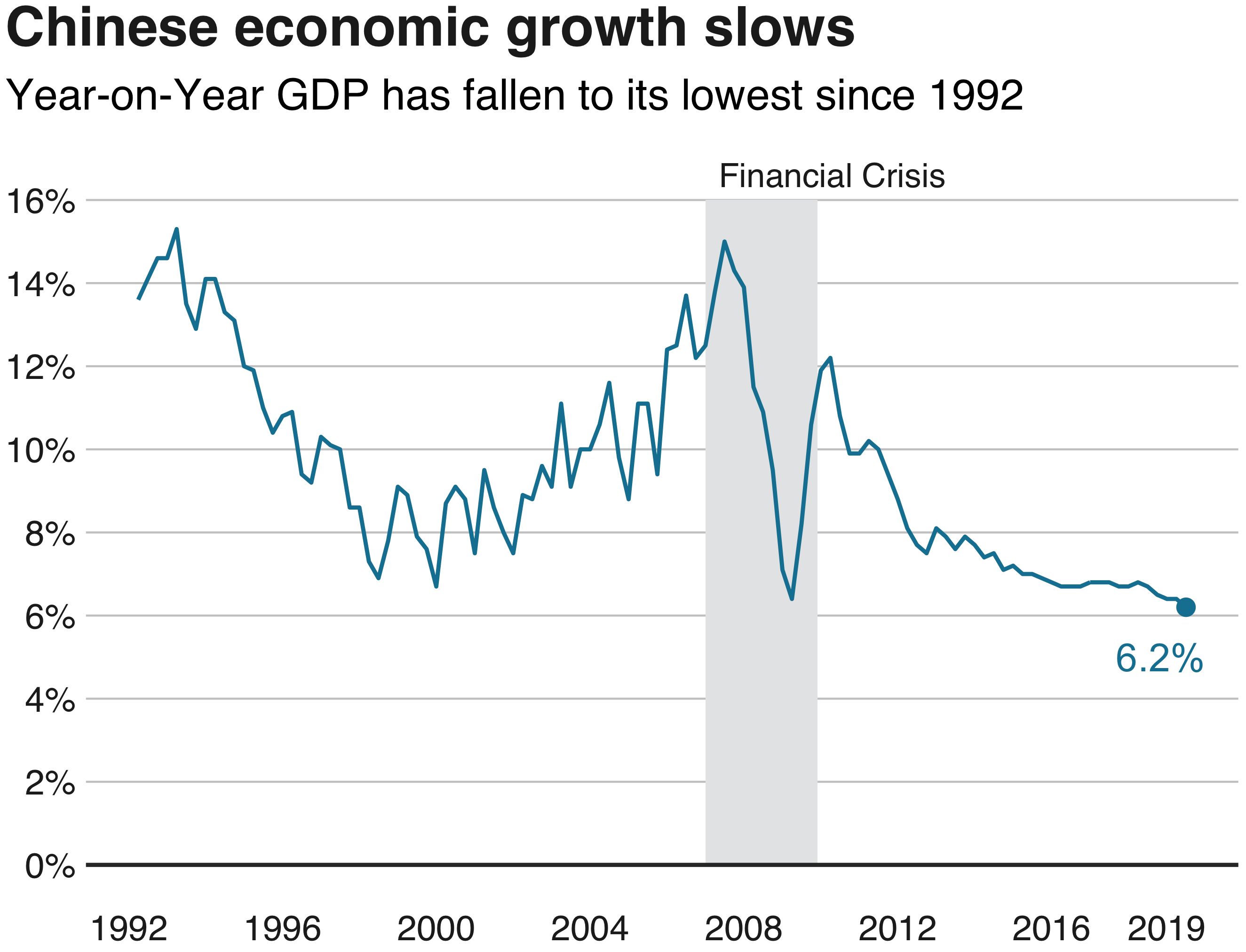 Picture source: BBC
The stocks of the famous smartphone manufacturer Xiaomi increased by 2,3%. According to what the company's spokespeople are saying, the company's revenue reached 53.7 billion yuan ($7.6 billion) in the third quarter of 2019, which was just about enough to meet its expectations and predictions. However, its overall net profit increased to 2.5 billion yuan ($355 million), which is by far less than expected.
Meanwhile, Alibaba climbed 5.3% in Hong Kong to 203.40 Hong Kong dollars ($26). And now it marked a growth rate of about 16% since its debut earlier this week.
New Bill
Donald Trump has recently signed the new Hong Kong Human Rights and Democracy Act that was put into power this Wednesday in the United States. According to this act, the United States is obliged to annually check and confirm that Hong Kong's freedoms are being maintained and not violated by Beijing. In case if the U.S. will not be able to do so, it might result in Washington canceling out the city's special status, which, in turn, is likely to severely damage Hong Kong's economy and its reputation as the financial center of Asia.
Logically, this move can seriously heighten tensions in already shaky relationships between Beijing and Washington, despite all the work that has been done from both sides to reach a certain agreement in the trade war.
China's Ministry of Foreign Affairs commented on the situation saying that "such an action has seriously interfered in Hong Kong's affairs and China's domestic politics."
The agency spokespeople also added:
"Such plainly bullying behavior is firmly opposed by the Chinese government and Chinese people."
At the same time, markets reacted positively to the implementation of this law. The US major indexes recorded highs the Wednesday after the announcement. European stocks also are experiencing multi0year highs.