The next US presidential elections are right around the corner. And even though it's yet unclear who the next Democratic nominee will be, economists are already concerned about how it will impact investors ' behavior and stocks.
Looking back at history, we might suggest that the first half of 2020 is likely to be quite bumpy and unstable. But once the next candidate for president will be revealed, the economic situation will settle down.
The head of retail asset strategy for the Wells Fargo Investment Institute, John LaForge, said:
"Election years are full of uncertainty. Investment performance could be impacted in 2020, due to this uncertainty."
He also added:
"Bonds and stocks have historically struggled in the first half of election years—then lifted later in the year as the cloud of uncertainty lifts too."
According to the report published by Mr. LaForge, the Dow Jones Industrial Average had a return of 7,6% throughout the 1900 presidential election, and positive returns the majority of the time during 30 following occurrences.
However, it is hard to name current times normal, neither standard.
The democratic government hit US companies hard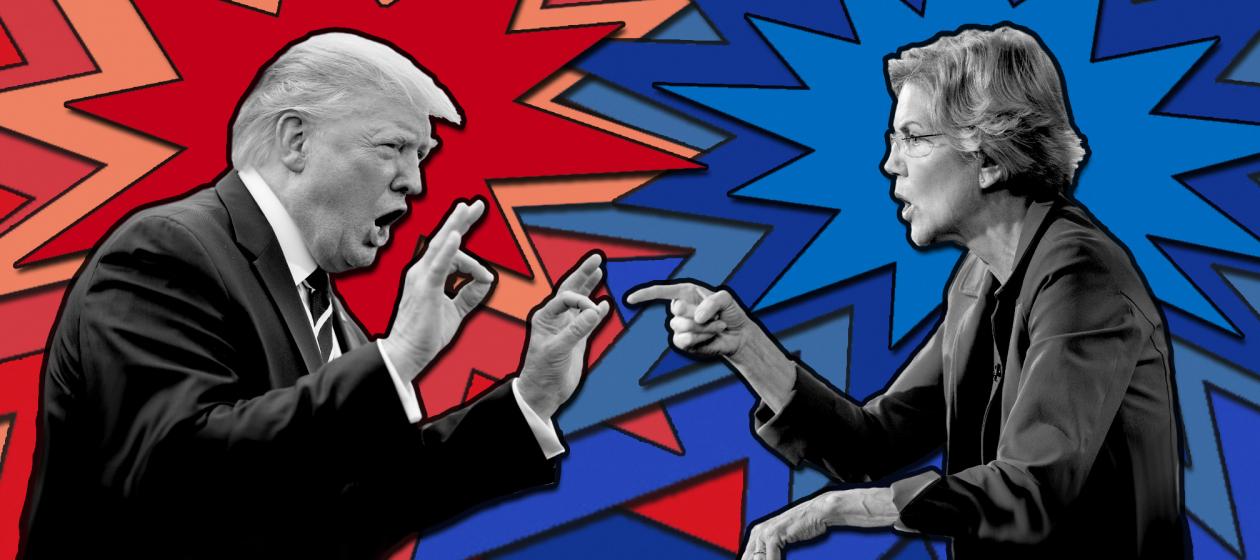 The 2020 election is promised to be the competition between democrats supporting anti-Big Business policies and a current president of the US, who has already started a trade war with China, attacked corporate America on Twitter, and promised to impose even more regulations on Big Pharma, as well as giant corporations like Amazon, Facebook, Google, and Apple.
The upcoming race between the main candidate for president Elizabeth Warren and Donald Trump can scare off the investors. And there are prominent reasons for that.
Many believe that electing Warren will be a nightmare for the markets and economy in general. That was upheld by the billionaire fund manager, Leon Cooperman, who said that E. Warren demonizes the wealthy. Neither did he support the idea of re-electing Trump, as he "is focused only on his base and not the entire country."
A chief global strategist with Barings, Christopher Smart, also commented:
"The candidates on the Democratic side have a big agenda related to broader government regulations, more intervention in how businesses go about planning and probably higher taxes."
The majority of economists and businessmen agree that any attempt of democrats to diminish corporate tax cuts imposed by Trump will cause many problems. They state that "raising the effective tax rate from 18% to 26% would lower 2021 corporate earnings by 11%", which will make stock values suffer as a result.
Why not re-elect Trump then?
Re-electing Trump would not bring the most market-friendly outcomes either. As the chances that he will enhance his protectionist trade policies and proceed with his attacks on health care and big corporations are pretty high.
However, Christopher Smart said the following about that:
"There's a president who has been creating a difficult business environment with global supply chain disruptions. And Trump has an agenda to bring drug prices down and get bigger tech companies to behave better."
Some are suggesting to remove Trump from the Oval Office through impeachment and replace him by Vice President Mike Pence. But that is not that easy to go with the impeachment proceedings and make any change in Washington without causing important implications for markets in general.
Putnam's fixed income research team proclaimed:
"At some point, asset markets — both equity and fixed-income — may have to price in political uncertainty and changes in the policy agenda."
Overly, most political analysts are still very skeptical about Democrats taking control of the Senate in 2020, even if they will manage to retain a majority in the White House. Therefore, the likelihood of significant changes taking place in Washington still remain very vague.
Joe Biden – the best candidate?
Joe Biden is currently the Wall Street's top choice among other Democratic candidates.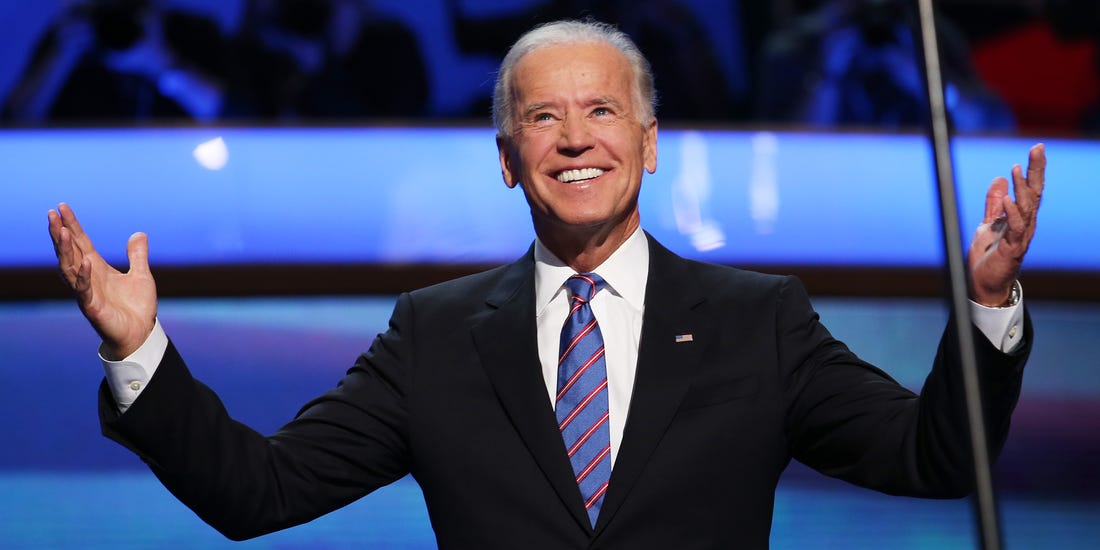 A chief strategist at BNY Mellon Investment Management, Alicia Levine, claims that Biden is the only likely Democratic nominee and investors should not be worried about Warren or Sanders winning the places of candidatures.
She also added:
"Investors right now are pricing in a market-friendly outcome to the election – either a Trump victory or a centrist like Biden winning. The market thinks that Elizabeth Warren or Bernie Sanders may not be as successful in the swing states."
Christopher Smart highlighted that it is important for everyone to understand that the upcoming US presidential elections are not the only factor investors are looking at right now. That's what he said in one of his recent reports:
"A combination of lower interest rates, Chinese recovery and resilient US consumer demand could yet drive stocks to new highs over the next 12 months. But it won't get any help from the Democratic presidential candidates or the incumbent Republican."