Since PayPal split from eBay in 2014, it has started acquiring different companies to expand its services. The latest acquisition turns out to be a European equivalent of Square – iZettle. The move is regarded as PayPal's decision to move into the physical retail business. Although the company has a dominant market position in online payments, it has not been successful in servicing merchants with physical stores.
PayPal launched PayPal Here, a small business mobile payment system, in 2012. The product did not take off as expected so the market was still mostly dominated by Square. The purchase of iZettle for an astounding $2.2 billion could be PayPal's second attempt to come into more direct competition in the small-scale business payments sector with Square. Two companies are already in competition in many ways including P2P money transfers.
iZettle is a Sweden based financial technology company for small businesses. It offers small-scale merchants payment services and points of sale. iZettle has developed a chip-card reader, which gives merchants the ability to accept payments through their mobile phones. This is especially convenient for small businesses that do not want to invest in any additional equipment or processing. Using iZettle retailers can accept Visa, MasterCard, and American Express cards. In 2016 the company introduced a card reader able to accept payments contactless payments by connecting to the device via Bluetooth.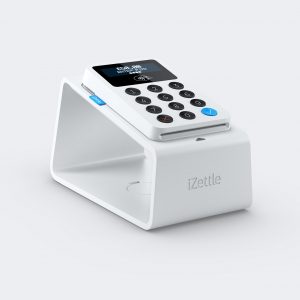 "What we think the iZettle team has done has been quite distinctive. They've managed to do that not just in-store in a single country or a couple of countries. They are doing that in 12 markets around the world," – PayPal's Chief Operating Officer, Bill Ready told CNBC in an interview.
$2.2 billion acquisition is the largest ever made by PayPal.
Before the acquisition, iZettle was planning an IPO and was seeking a $1.1 billion value. $2.2 billion, which PayPal paid for the company, was 20 times the 2017 revenue of iZettle. iZettle has not shown any profits yet. PayPal's stocks jumped 2% after the deal was announced, showing market confidence in the physical retail sector as an opportunity for growth. This is a great news for the company after eBay said earlier this year it would stop using PayPal's payment processing services. eBay partnered up with Adyen instead, a Dutch-based competitor of PayPal.
There is a clear trend in large internet-based companies trying to move into the physical businesses. Amazon purchased Whole Foods earlier in 2017 for almost $14 billion aiming to enter the food market.  There could be huge growth opportunities for large technology companies in physical businesses.