The recent decision of Tweeter's CEO Jack Dorsey to stop accepting any political ads regardless of being a favorite social platform of Donald Trump and other Democratic presidential contenders seems to start paying its dividends. Dorsey mentioned that a political message should be earned — not bought. He also spoke about how misleading and dangerous paid political ads might be.
Ever since the beginning of 2020, shares of Twitter went up 20%. That is by far the highest growth rates among its rivals Facebook or Snapchat.
What is more, the company has announced its astonishing financial results earlier this month as well. Twitter managed to acquire a total of $1 billion of revenue, which is the company's all-time high, according to Wall Street quarterly estimates.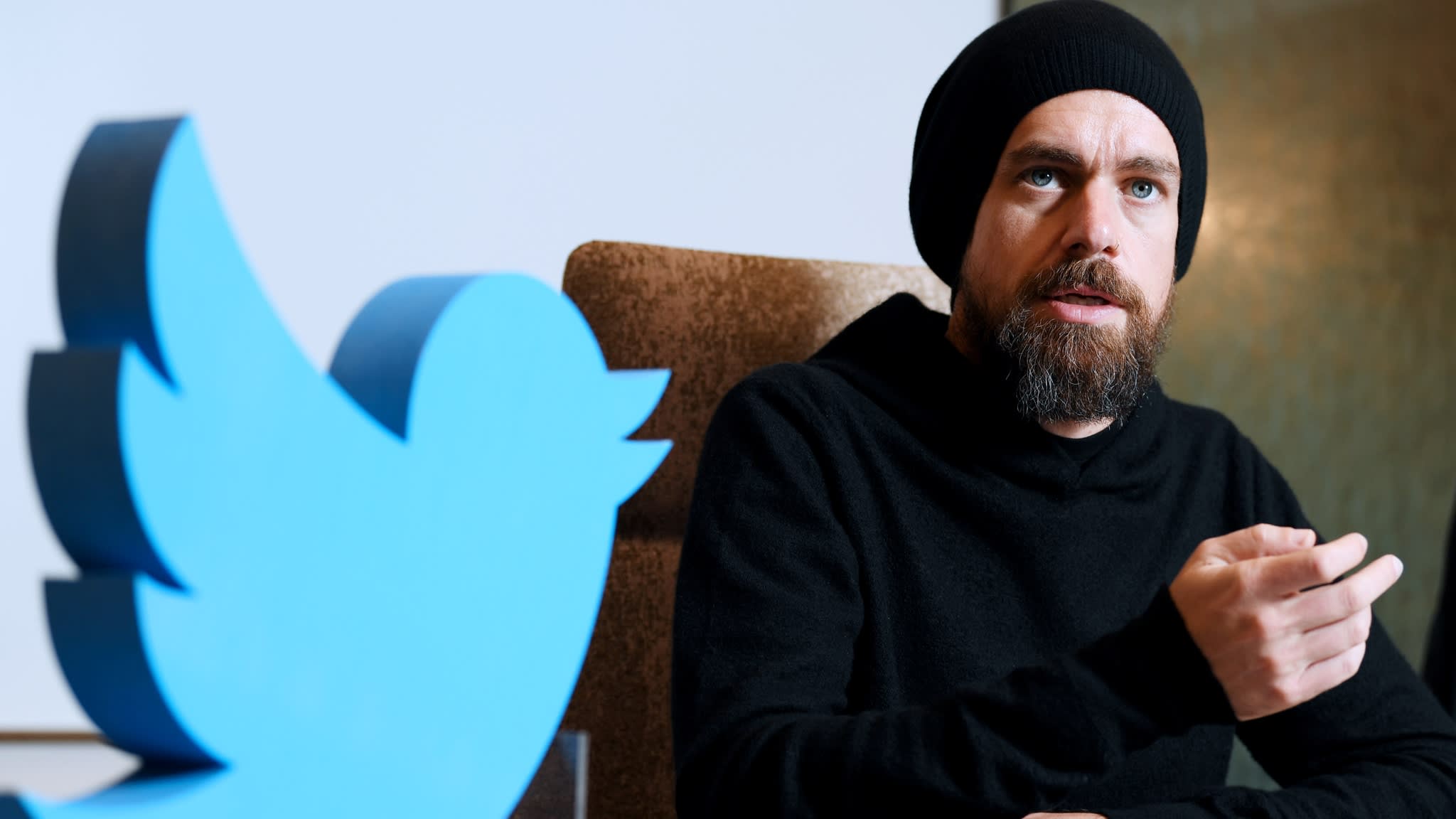 Twitter also stated that its "monetizable daily active users" rate has jumped 21% higher. Meaning that the number of users who log into Twitter through the desktop or mobile version of Twitter as opposed to a third-party app like TweetDeck has increased significantly.
It becomes clear that the company executives aspire to become better at targeting ads relevant to users and, at the same time, cut down the abusive behaviour presence on the platform.
In the light of the recent events, many analysts who were once skeptical about the platform, have warmed to the company. And many believe that it is because of the changes the company made to increase relevance and transparency of the platform.
LightShed Partners analyst Richard Greenfield wrote in his recent report:
"Through a combination of significant machine learning and AI investments, tweets are increasingly finding a Twitter user, versus the user having to do the work of scrolling/searching endlessly. Today, Twitter just 'knows' you."
Faster user growth
Richard Greenfield recently launched coverage on Twitter's stock and proclaimed that Twitter "simply is a better product now." Twitter also just added a new option of adding tweets to older threads.
Jefferies analyst Brent Thill commented:
"We are encouraged by the work Twitter has done to improve the user experience."
The majority of experts are convinced that Twitter will have a great year ahead. Especially now, when the company announced that it will no longer run ads from individual politicians even in the light of heavy interest in the upcoming presidential elections.
Therefore, it is likely that Twitter will get a wave of new customers, particularly in the sports category, who will want to target more ads around big events. Namely, chief financial officer Ned Segal admitted that Twitter did an amazing job uring the Super Bowl, especially with so-called pre-roll ads that air before videos on Twitter.
Hence, many are hopeful that the platform will repeat its success later this year, during the Summer Olympics that will take place in Tokyo.
Pivotal Research Group analyst Michael Levine wrote in his report:
"We loved hearing the color about how effective Twitter was in monetizing the Super Bowl, and suspect they are coming to market with a far better integrated product – something we think will be needle-moving around the Olympics."
Therefore, we can state that the steps the company made to improve its reliability are paying off quickly. It goes without saying that by removing politicians' ads, Twitter is making small but surely decisive steps towards fighting the global problem of disinformation.
It is already clear that political campaigns have full ability to hyper-optimize and micro-target false narratives to specific groups of social media users, which will easily erode the ability of the audience to make informed decisions and will, as a result, weaken our democracy.
The issue with paid political ads
Unlike Twitter, major social platforms like Instagram or Facebook are still eager to publish paid political promotions. And many blame these for not doing that and agree that all major social platforms should at least fact-check ads that they wish to run or decline to run them all together. On the contrary, not doing anything makes things in the political arena even worse.
However, focusing on paid political posts means overlooking other serious issues. Namely, the great majority of political content on these platforms are unpaid posts that originate from malicious groups posing as legitimate activists or news agencies.
For instance, going back to the previous U.S Presidential elections that took place in 2016, Russia-based Internet Research Agency (IRA) spent about $100,000 to acquire nearly 3,400 Facebook and Instagram ads in the months leading up to the election. Now, if you compare there paid 3,400 ads with the "61,500 Facebook posts, 116,000 Instagram posts, and 10.4 million tweets," that the that Russian organization posted while pretending to be regular users, you will understand that it is nothing. In this regard, the Senate's Select Committee on Intelligence argues that "an emphasis on the relatively small number of advertisements, and the cost of those advertisements, has detracted focus from the more prevalent use of original, free content via multiple social media platforms."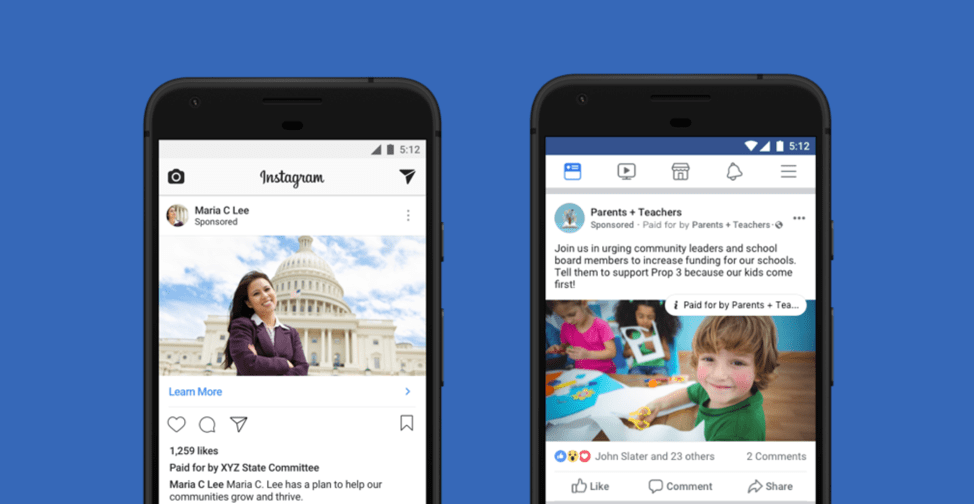 Without even realizing, you yourself can easily spread disinformation. At least, that is what happened in 2016 – many Americans, even including such as Trump campaign officials and critics, promoted this IRA-created content without knowing that these accounts were tied to Russia. However, this made IRA-promoted publishing appear even more legitimate and valid.
According to the recent research on social media behavior, 73% of all likes and shares, contributed by real, actual humans, occurred without the user ever reading the article. This explains a lot, doesn't it? As a bottom line, we might conclude that the vast majority of social media users are mostly headline browsers – they simply scroll their newsfeed and after react to posts that rather anger or excite them, without going deep into the essence of this matter.
How to avoid further spread of misinformation?
There are dozens of new laws being imposed all over the world to avoid the spread of misinformation online. Namely, under California's new bot disclosure law, it is now illegal to pose online as a bot with the intent to mislead someone else. However, it was proven by scientists and researchers that the role of bots in spreading mass misinformation is fairly minor compared to the regular sharing done by us – regular users.
Therefore, fact-checking can be one of the solutions to that issue. But it takes time and effort, thus, not many people are eager to do that on a daily basis. However, if you take time and tag fake posts, it was proven that it might help limit the spreading of those.