Unraveling Ripple: Exploring its Features, Partnerships, and Future in the Cryptocurrency Landscape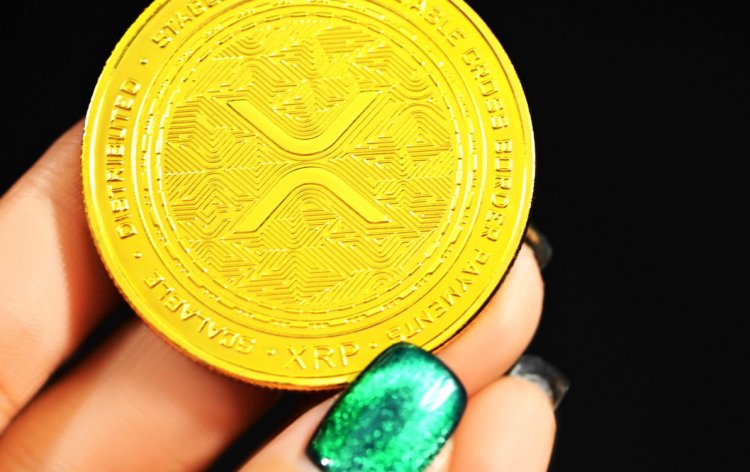 In the dynamic world of cryptocurrencies, Ripple (XRP) has emerged as a notable digital asset with unique features and widespread adoption. This article explores the fascinating realm of Ripple, shedding light on its key characteristics and recent developments. Ripple's efficient and fast transaction capabilities, scalability, and cost-effectiveness have made it a sought-after choice among crypto enthusiasts and investors. Additionally, we delve into the latest news surrounding Ripple, including significant partnerships, regulatory compliance efforts, and its expanding range of use cases. Join us as we unravel the intriguing journey of Ripple and examine its role in shaping the future of digital finance.
Why do People Choose Ripple?
Ripple has gained significant demand and popularity among crypto owners and traders due to its unique features and capabilities. Here are some reasons why Ripple stands out in the cryptocurrency space:
Efficient and Fast Transactions: Ripple's underlying technology, known as the XRP Ledger, enables fast and low-cost transactions. Unlike traditional cryptocurrencies like Bitcoin, which rely on mining for transaction verification, Ripple's consensus algorithm allows for nearly instant confirmation of transactions, making it highly efficient for cross-border payments.
Scalability: Ripple's technology is designed to handle high transaction volumes and can scale to accommodate a large number of transactions per second. This scalability makes it a viable solution for financial institutions and enterprises that require fast and reliable payment processing.
Cost-Effectiveness: XRP, the cryptocurrency native to Ripple, serves as a bridge currency, enabling seamless cross-border transactions. With its minimal transaction fees, XRP presents an appealing choice for individuals and businesses aiming to lower the expenses linked to international money transfers.
Liquidity and Market Adoption: Ripple has established partnerships with numerous financial institutions, banks, and payment providers worldwide. These collaborations have led to widespread adoption of Ripple's technology, increasing liquidity and accessibility for XRP. For example, Ripple's partnership with MoneyGram allows for seamless cross-border transactions using XRP.
Interoperability: Ripple's technology can integrate with existing financial systems, making it easier for institutions to adopt and utilize the platform. This interoperability enables seamless transfers between different currencies and financial networks, providing enhanced convenience and flexibility for users.
Regulatory Compliance: Ripple has actively worked to ensure compliance with regulatory requirements, positioning itself as a solution that aligns with established financial regulations. This compliance-focused approach has helped Ripple build trust and foster partnerships with regulated financial entities.
Use Cases Beyond Payments: While Ripple initially gained recognition for its payment solutions, the technology has broader applications beyond cross-border transactions. RippleNet, Ripple's global network, enables the secure exchange of various assets and supports smart contracts, opening up possibilities for diverse use cases in sectors such as trade finance, remittances, and supply chain management.
These features and partnerships have contributed to Ripple's demand among crypto owners and traders, as well as its appeal to traditional financial institutions seeking innovative solutions for their payment and settlement needs. As the adoption of Ripple's technology continues to grow, its impact on the global financial landscape is becoming increasingly significant.
Ripple is Licensed in Singapore
Blockchain firm Ripple has received preliminary regulatory approval to operate in Singapore, offering a glimmer of hope amidst the tightening policies faced by the cryptocurrency industry in the United States. Ripple, a San Francisco-based company, has obtained in-principle approval from the Monetary Authority of Singapore (MAS) for a Major Payment Institution License.
Utilizing XRP as a "bridge" between currencies, Ripple's on-demand liquidity service enables banks and payment providers to process cross-border transactions more efficiently than traditional payment systems. The approval in Singapore comes at a critical time as Ripple and the wider cryptocurrency sector confront regulatory challenges in their home market. With Singapore serving as a significant currency corridor for Ripple, this regulatory milestone presents an opportunity for the company to further enhance its cross-border payment solutions using XRP.
Singapore plays a crucial role in Ripple's global on-demand liquidity transactions, as it serves as the company's regional Asia-Pacific headquarters. Over the past year, Ripple has witnessed significant growth in Singapore, witnessing a doubling of its workforce across crucial departments like business development, compliance, and finance. While the Monetary Authority of Singapore (MAS), the country's financial regulator, has yet to comment on Ripple's regulatory approval, MAS has previously garnered attention for its criticism of Three Arrows Capital, a crypto hedge fund, over misleading information regarding its relocation to the British Virgin Islands. Singapore has firmly established itself as a favorable jurisdiction for fintech and cryptocurrency companies, attracting major players such as DBS, Revolut, and Crypto.com.
Ripple's CEO, Brad Garlinghouse, is slated to deliver a speech at the Point Zero Forum in Zurich, Switzerland, focusing on the revival of innovation in digital assets and the significance of responsible regulation. In a strategic move, Ripple has recently completed the acquisition of Metaco, a reputable company specializing in crypto custody services. This acquisition serves as a means for Ripple to broaden its foothold in the Swiss market and extend its operations beyond the borders of the United States. By integrating Metaco's expertise and resources, Ripple aims to enhance its position in the global crypto industry and diversify its business ventures. Garlinghouse has also disclosed that the company anticipates spending over $200 million in legal fees by the resolution of its ongoing legal battle with the U.S. Securities and Exchange Commission (SEC).
By Lucas Bedwell
More content by Lucas Bedwell