There is no doubt bitcoin has been a winner in the crypto industry, but it has not been the only one. However, how does bitcoin compare to other altcoins and the forked versions, bitcoin cash (BCH) and bitcoin gold (BTG)? I feel it is important to do this because an investor needs to know if there are any other viable alternatives before committing themselves and their capital. To do this, we shall need to look at various aspects of the coins before making a conclusion.
Growth in value
It will not be fair to go back to 2009 when bitcoin was first launched, so we shall only look at the year's performance. At the start of the year, one bitcoin was going for $1,000 and reached an all-time high of $20,000 last week on the 17th of December. That is a fantastic 1,900% growth rate. Since then, it has retreated to just over $17,000. However, there have been altcoins that have had an even better year.
Ethereum, for example, has grown by more than 10,000% from under $10 to an all-time high of $877. Other altcoins, too, have had an even greater growth rate including Ripple, IOTA, Dash and even Litecoin. Then there are the bitcoin forks; bitcoin cash has already had an amazing 5-month existence, although bitcoin gold has not had as much success.
In terms of growth, therefore, bitcoin has not been the best performer, and altcoin investors have definitely had a better year if you want to know how does bitcoin compare to them.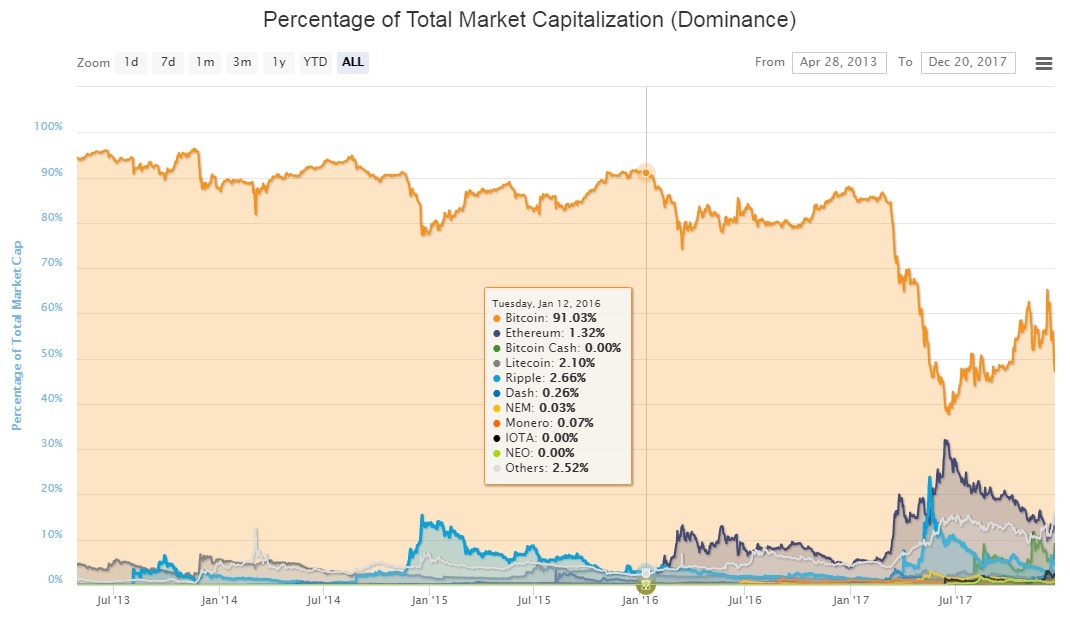 Market capitalization
Bitcoin remains the dominant cryptocurrency in the market with a 47% stake in the $634 billion market. There was a time when Ethereum, causing fears of a flippening, threatened its position but those were forgotten. The truth is that, as long as investors are more interested in bitcoin, its status will not change anytime soon.
Acceptance by financial regulators
Financial regulators are still adamant to accept bitcoin as legal tender as Japan did. Instead, they are choosing to create their own virtual currencies based on blockchain technology. Nevertheless, bitcoin is far ahead of the pack concerning acceptance, as can be seen with the adoption of bitcoin futures by CME and Cboe this month. Even more futures exchanges may start to offer the product in 2018, while other cryptocurrencies don't even see the light at the end of the tunnel.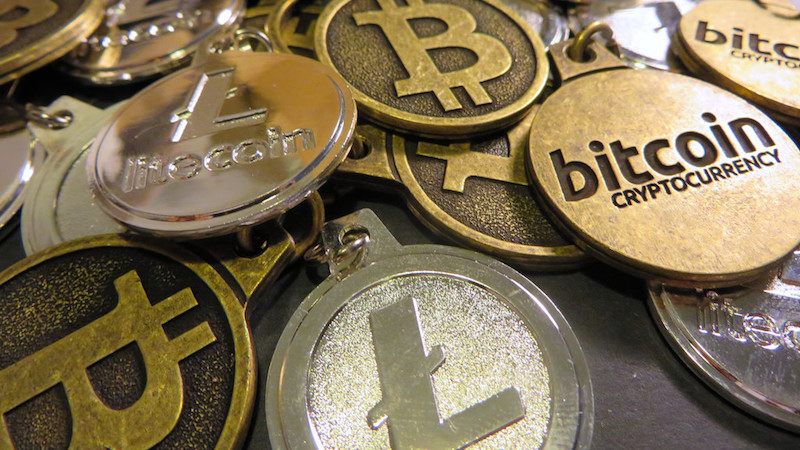 Future price predictions
Several market experts have predicted that bitcoin could reach $50,000 in 2018 thanks to the creation of bitcoin futures in mainstream financial markets. While this figure is impressive, it may be a lesser growth rate than several other altcoins. Altcoins like IOTA, Monero, Ripple, Dash, and Ethereum are expected to grow up to tenfold in 2018. This would make them a much better investment compared to bitcoin.
So, how does bitcoin compare?
In most aspects, bitcoin seems to be losing to its competitors, which makes it unfavorable to investors. In fact, we may actually see slower growth of bitcoin in 2018 due to the problems it faces, unless they are fixed quickly.