Starting December 18th, you shall be able to trade bitcoin futures on the CME exchange. Not only does the largest cryptocurrency make it to the largest futures exchange, but to its competitors too. In response to the announcement, bitcoin raced to achieve new all-time highs as investors felt more confident.
Indeed, this decision may be a vindication for a cryptocurrency that has often been called a complete scam by investment bankers. Finally, after a yearlong battle for legitimacy, bitcoin enthusiasts see this as the victory they had been hoping for. On the other hand, it may still be a bubble set to burst in future, even despite its listing on a prominent exchange.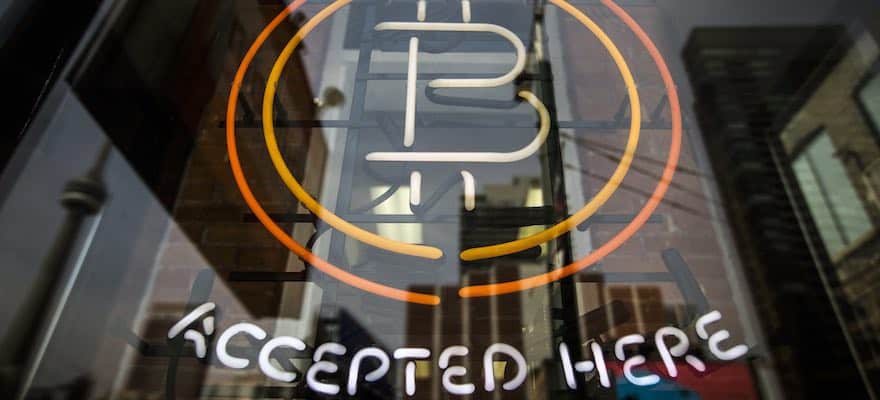 Why did the CME include bitcoin futures?
If you may remember, there was a prominent push for a bitcoin ETF earlier in the year by the Winklevoss twins. Unfortunately, the SEC did not approve the instrument, and bitcoin prices suffered as a result. Even after the rejection, the Winklevoss twins re-submitted another petition for the same, but the decision for that one is yet to be given. Most of us expected that petition to be rejected too, but this decision by the CFTC changes things.
The CFTC does not consider derivative products, but the CFTC chairman labelled bitcoin a commodity. Therefore, it could be included and traded in exchanges. However, he also said that bitcoin is unlike any other commodity, and that is why it took about 6 weeks to discuss with the CME about the details. Regardless, the decision has now been made and we're exactly 2 weeks away from this historic development.

Besides, CME, other exchanges decided to join the fun, including CboE that had a 4-month long discussion with the CFTC. Their launch date is expected before the new year, but no particular date has been set. Meanwhile, Cantor Exchange will offer binary options for bitcoin, but they too haven't given a launch date. Nasdaq is also planning to do the same some time in 2018. Their plan is to source bitcoin prices from 50 sources (exchanges) unlike the CME's four.
How did bitcoin prices react to the news?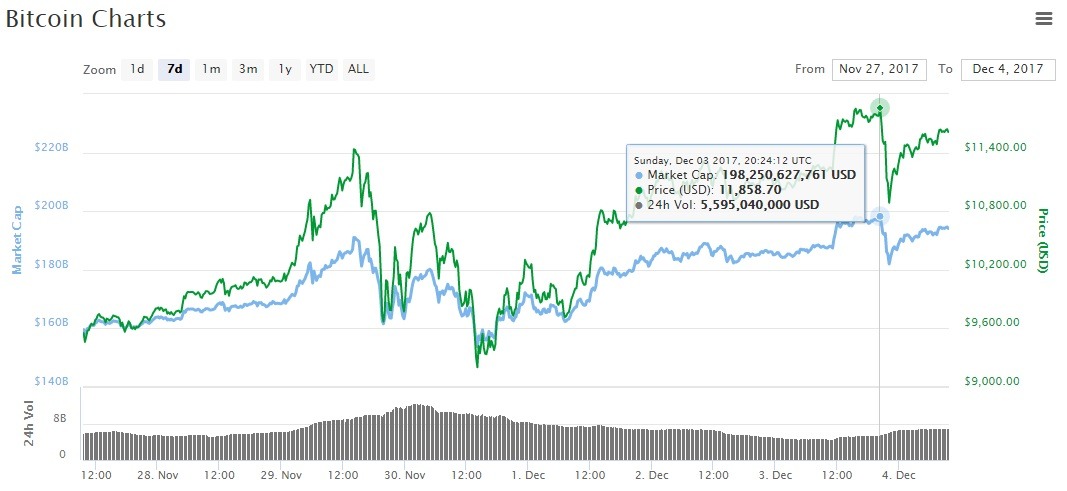 After reaching an all-time high of $11, 427 according to Coinmarketcap, its value dropped by 20% to $9,202. This quick decline came probably after investors sold their bitcoin. However, when the CME announced their decision on bitcoin futures and set the December 18th date, bitcoin value once again recovered quickly, from a low of $9,715 to a high of $11,858 – another 20% gain.
By all measures, it may be said that bitcoin has started to be regulated in the US as a commodity. The bitcoin futures announced are just the confirmation, and the first domino to fall towards complete legalization. Next year, perhaps even the SEC will reconsider their attitude toward bitcoin and approve the ETF. When all is said and done, I think the loudmouths on Wall Street have finally been silenced, and I can't wait to hear what they have to say about this development.
Want to trade Bitcoin? Pick one of the best crypto brokers that offer BTC trading!