After a certain success back in the days, Ripple is still one of the leading currency exchanges operating on the market now. Currently, Ripple is even expected to become one of the Olympic Games 2020 sponsor. Even though Ripple has experienced certain downfall lately, it still keeps obtaining new customers. Thus, in 2018, 13 new partners joined the RippleNet. That solely might be an indicator of the trust and approval of that currency exchange platform.
The Ripple customer base
For the moment, there are approximately 200 partners that are working with the RippleNet. Some of the ones that joined the net relatively recently include ConnectPay, Olympia Trust Company, Ahli Bank of Kuwait, GMT, and Euro Exim Bank, etc. However, that is obviously not the full list.
Among one of the reasons why lots of companies prefer to cooperate with the RippleNet is its stable nature. As it is an emittance system based on the blockchain concept, it allows the system to work safely and fast. That also makes it relatively a low-cost platform to use. Thus, all of that provides a certain sense of confidence and comfort for its partners. And that is especially important during the era of the cryptocurrency hacking crimes.
What's new?
The RippleNet wanting to create even more benefits for the users of the platform came up with the new concept of  XRP On-Demand Liquidity feature. That would allow avoiding the creation of the pre-funded accounts in order to make international transactions. Instead, the users of the RippleNet will be able to obtain the liquidity needed for the cross-border transactions through the XRP tool. That, in turn, will save both time and administrative expenses. As those operations are usually done by the local banking system.
With the XRP On-Demand Liquidity feature money transferred to another country will be received in a local currency already. That will also simplify the process for both parties of the trading. Meaning that the first party will be able to send the transaction in the currency the one is operating with and another side of the transaction will receive it in its local currency as well.
What Ripple CEO thinks?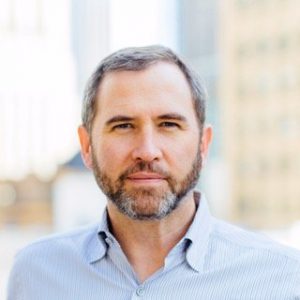 The CEO of the RippleNet, Brad Garlinghouse, stated that he is overly satisfied with how the things are going with the platform and he expects it to be even better. Just by looking at the number of new financial institutions that started to operate with them in 2018, which was estimated to be around 100, the one may understand that the RippleNet is extending its influence and strengthening its reputation.
According to statistics over the last year, the company is gaining 2-3 new partners every week or so. That, keeping in mind the previous struggles faced by the RippleNet, is quite an impressive number to observe.