In the past weeks leading to January 2018, the value of Ripple (XRP) has spiked. It has become the second most valuable cryptocurrency after Bitcoin. In just over a month, the crypto has jumped from trading at 25 cents to commanding a market cap of over $100 billion. This is a significant gain given that Bitcoin, the biggest crypto, has a market cap of around $250 billion. Ripple is a bit different from other cryptos in that it has established connections with legitimate banks. Some of the companies that use Ripple (XRP) include UBS, Bank of America and Santander.

The growth of Ripple (XRP)
Just like Ethereum and Litecoin, Ripple has gained immensely in the past few weeks. There are even reports that former executives of Ripple joined the cryptocurrency billionaires' league during the latest boom. Two companies, IDT which is a telecom provider and Mercury which offers international payment services, announced they will try out the Ripple XRapid for money transfer services. These two companies join several others which already use XRP token. MoneyGram is currently testing XRP for internal processes. Cuallix, a Mexican firm offering financial services announced last October that it was already using XRP.
The performance of Ripple today
In its statements, Ripple says it wants to improve the speed of payments until it can be done in real time. The objective of the company is to ensure that transactional cost drops to the lowest possible point.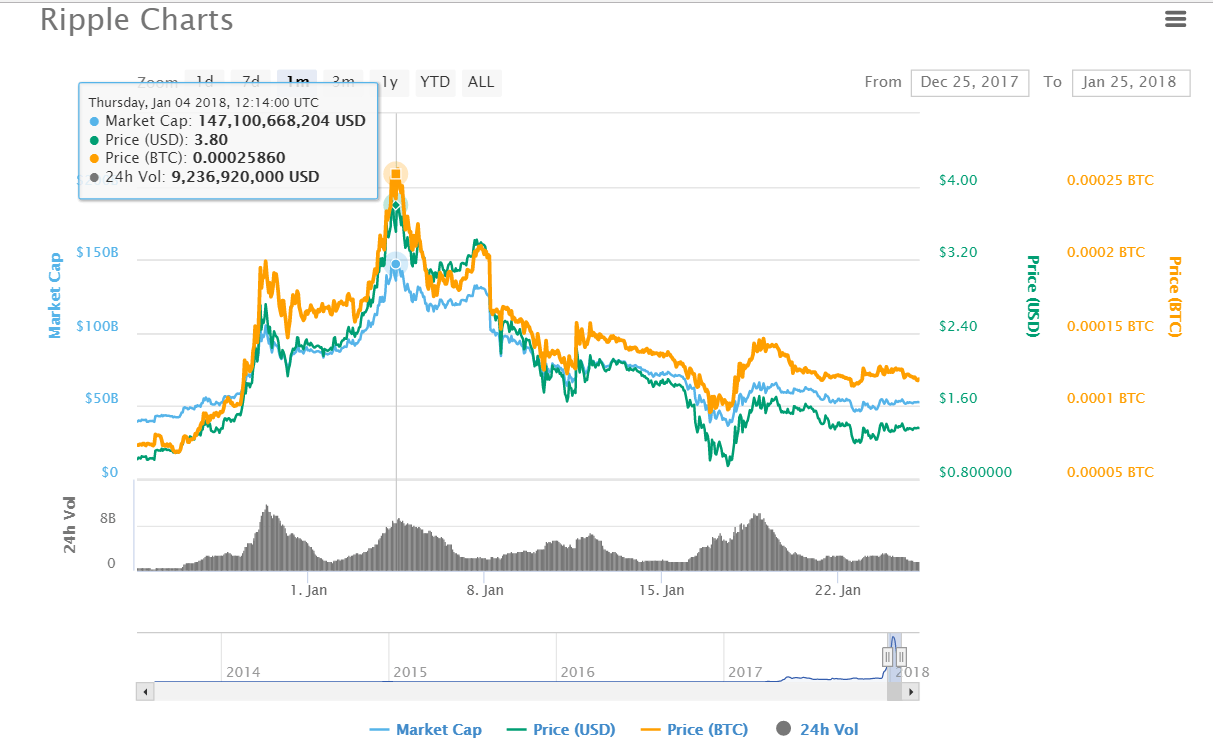 According to Stephen Powaga, head of research at investment firm Blockchain Momentum, XRP, and other new cryptos charge low transaction fees. This makes them more attractive and hence people invest in them and don't just rely on Bitcoin. At the start of the year, Ripple was going for $2.27 and its market cap was at $87.7 million. On 4th January, the coin touched a high of $3.80 and market cap stood at $147 billion. Early Thursday, the crypto was trading at $1.36.
Is it a good time to invest in Ripple?
Unlike Ethereum or Bitcoin which are mined, the company has full control of the coin. There were 100 billion coins at first and only 38 billion are in circulation now. According to Powaga, the market can become oversaturated given that the management of XRP can release up to 1 billion coins to the market every month. This would then mean a lot of pressure would be put on the price if the company continuously releases the coins to the market. With the adoption of XRP by many mainstream institutions, the value of the coin seems as though it will have a terrific 2018.