SIRIN Labs is an open-source operation system which is secured using P2P resource. The company has been around since 2014. According to the official website of Sirin Labs, the crypto is designed so that it can give its users the ultimate user-friendly blockchain experience. The vision of the founders is for the crypto to become the world's leader in secure open-source consumer electronics. This will then mean that the gap between the mass market and blockchain technology will be drastically bridged.
In 2016 the launch of Solarin, a highly secure, and high-end smartphone came to be. The Labs developed a $14,000 mobile phone. In order to achieve its goal, it conducted a crowdsale to support its latest development. Finney, on the other hand, is the first open-source blockchain enabled smartphone and PC. The smartphone is also cyber-protected. According to the official website, the smartphone will not be available for sale until the company raises $25 million. At the same time, it will need at least $50 million to develop the PC and $75 for the OEM versions to become available.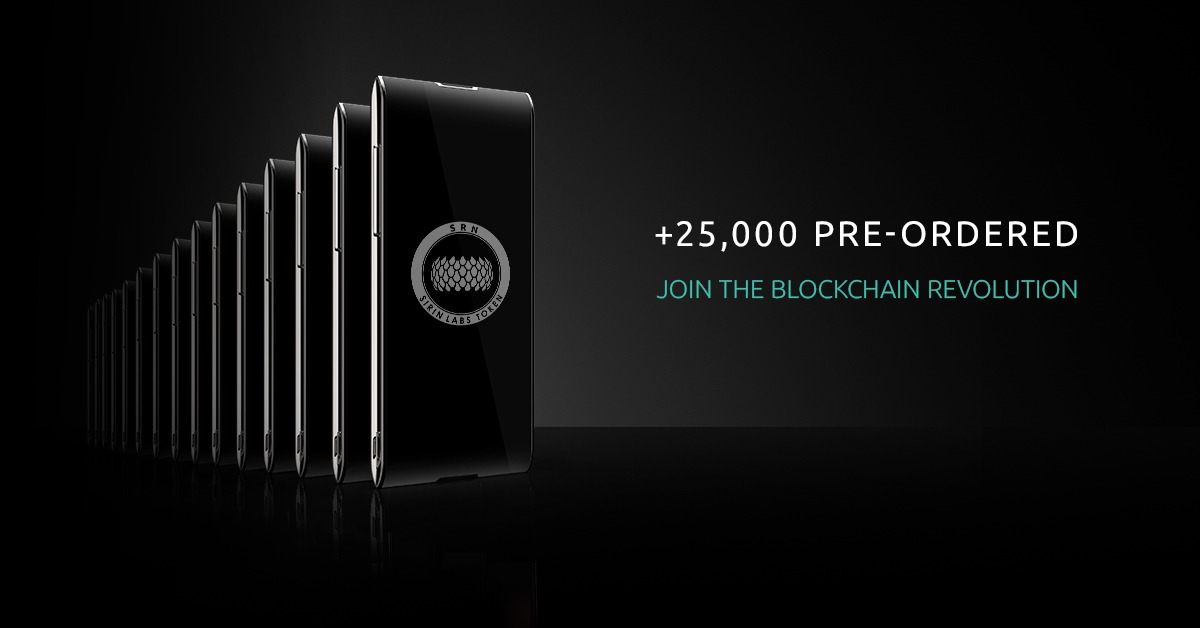 How does Sirin Labs token work?
Sirin Labs are conducting an ICO to raise $25 million dollars. The token went on sale on 12th December and continued being sold until 26th December. The token price was $0.47 but you could also pay using Ethereum cryptocurrency was also accepted. The Finney smartphone which Sirin Labs are making will be a blockchain phone. The phone will run on Android OS. SRN is the Finney default currency and will boast of features such as staying connected while travelling abroad, more CPU power and safe and secure means of sending payments while using a fee-less system. Sirin Labs have embraced and applied blockchain technology in a way no other major cryptocurrency has.
The performance and prediction of Sirin Labs
The price of the SRN as of December 28th was around $0.745 and the market cap was zero. On January 9th, the price passed the $2.7 point and market cap was in excess of $252 million. The price continued to rise only to reach an all-time high of $3.8 on the 22nd of January. The market cap has gradually grown over the days to reach $331 on the 25th January.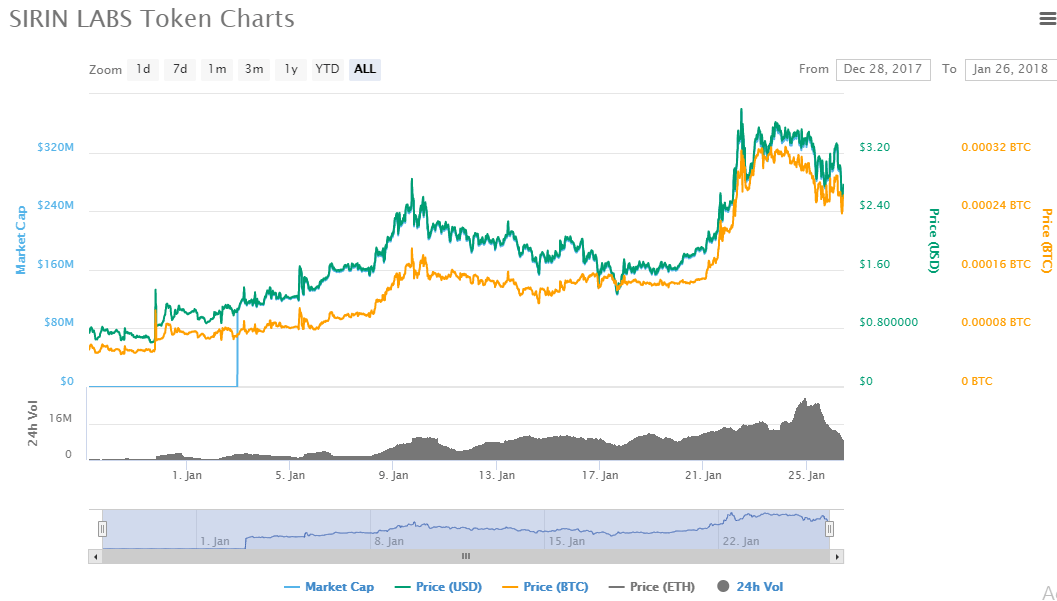 Sirin Labs are among the very first developers to think of developing a phone which offers blockchain technology. Whether the CBOE and other exchanges will have an effect on Bitcoin, it doesn't look as though it will shake the foundation of SRN.