Many ICOs in the past have claimed to revolutionize finance, but only a few have had any impact. Remember OneCoin, BitConnect and other similar cryptocurrency scams? Now, trade.io is also asking investors to 'join the trading revolution'. Is this a legitimate venture to invest in, or just another scam to avoid?
What is trade.io ICO?
trade.io provides investors with trade tokens, which can then be used to invest in the trade.io exchange. In the exchange, there are various investment avenues like spreads, commissions, margin interest, and others. The concept is based on a very simple principle – creating a large pool of capital raised by individuals. The trade tokens received during the ICO then allow you to access this liquidity pool and invest in any of the tradable instruments available at the exchange.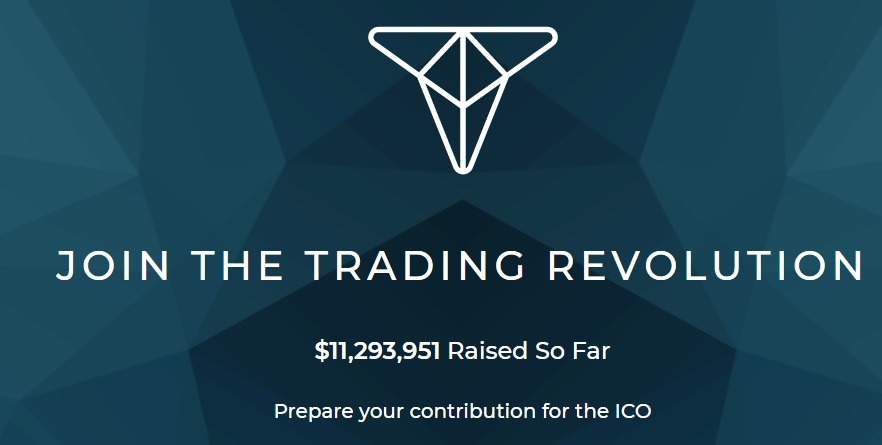 According to trade.io's whitepaper, they intend to raise $50 million for the liquidity pool, while offering 50 million trade tokens. The pre-ICO started on the 7th and ended on the 25th of November, whereby one ether token could purchase 1,000 trade tokens. The company had intended to raise $10 million for this initial phase, but the investment has even surpassed these expectations. More than $11 million has already been raised. The actual trade.io ICO starts on the 5th of December, where each ether token will be worth 625 trade tokens.
How reliable is the trade.io ICO?
To judge whether a particular ICO is a scam or not, there are various parameters to judge them on. The first and most important is long-term support, which determines if the idea has real-world applications. trade.io seems to have got this under control as they have already secured a deal to list TIO tokens on HitBTC exchange. Being accepted into an exchange gives legitimacy to a cryptocurrency, and means that investors can be assured of a way to sell the tokens when need be. Several established companies have also partnered with them, including FXPRIMUS and Primus Capital UK. Additionally, billionaire investor Chien Lee is also one of the early investors and also a board member.
Besides, the idea behind the project is very sound. Creating a pool of money for investors to use. This is similar to the DAO, which was supposed to be launched last year. Add to that, trade.io seems to have a great team behind it including the CEO Jim Preissler who has over 20 years' experience in financial trading.
Finally, the community is also backing the project, as can be seen from the pre-ICO sale that exceeded expectations. This enthusiasm for the trade.io platform has even made the company to reduce the entry price for their trade tokens in order to attract even more investors.
Is this a scam like the others?
From all the parameters we can look at, trade.io is not a scam like previous ones. Having said this, we would still advice against investing in this ICO, simply because it is recommended to wait for more established companies to join trade.io in its initiative.