Waltonchain is cryptocurrency which was released in December 2017. According to the official website, it is designed behind the concept of wisdom alters trade, label, organization and network. The cryptocurrency is based on blockchain just like most of the major cryptos. Waltonchain crypto employs next-generation RFID technology to track items. This helps to improve the supply chain management, gathering of huge date and retail stock management. Walton developers intend to make small and affordable RFID tags that can be used to tag items such as clothing.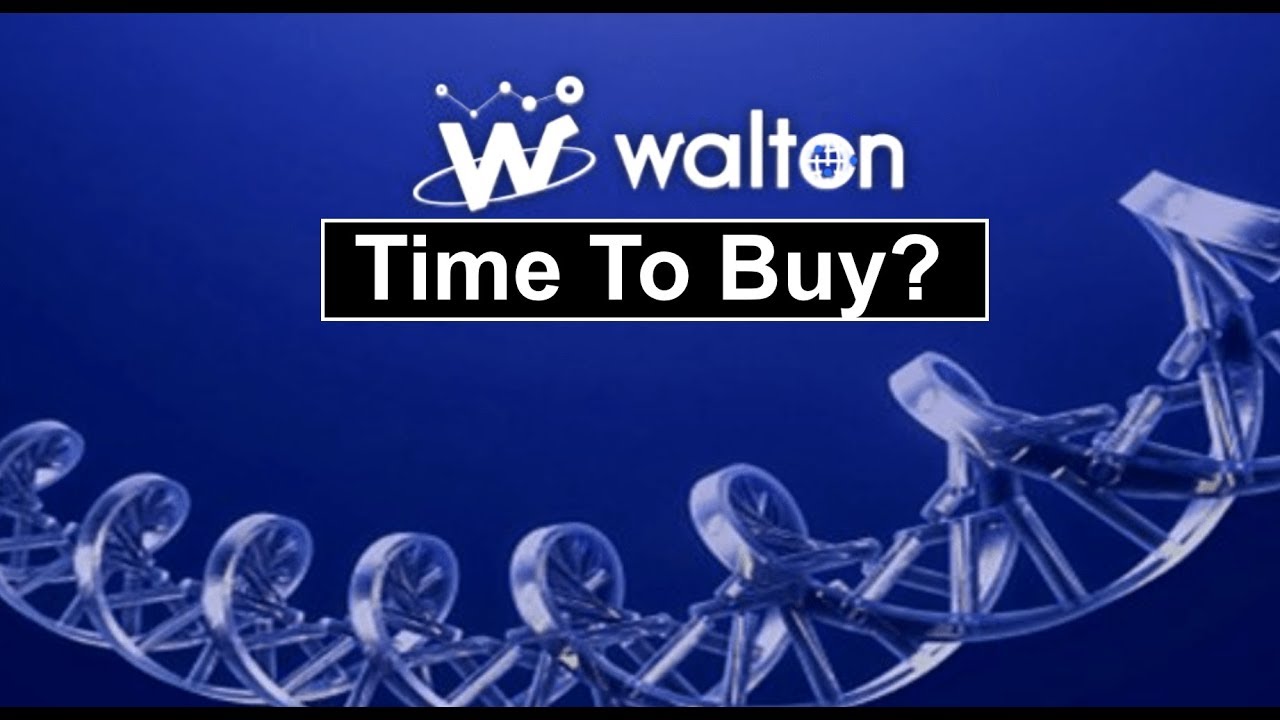 How does Walton (WTC) work?
The crypto is named after Charlie Walton who invented the Radio-frequency-identification (RFID). According to Walton WTC, the RFIDs are very small sized tags which can be embedded onto clothes and other products. With RFID tags, the price can be read by most of the available sensors even when the tag is not in the line of light. This means that items moving up or down a conveyor can be read by the sensors. This technology can help in the manufacturing process and the tracking of items or even animals. Waltconchain uses IOTA's concept in that it connects the Internet of Things to its blockchain.
The performance of Walton (WTC)
At the start of September 2017, the crypto's price stood at $0.78 but its market cap was zero. Over the following weeks, the price rose just like that of Ripple and Bitcoin. By the time the year was coming to a close, the price commanded by the crypto was $11 while the market cap was in the range of $295 million.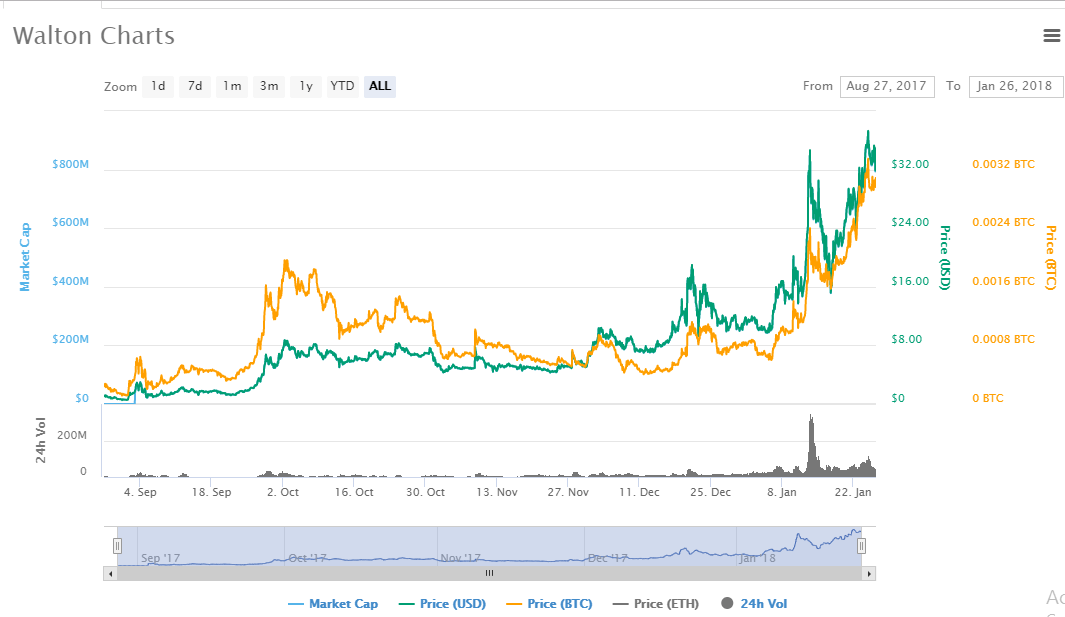 Since January 1st, 2018, WTC has had one of the most bullish streaks. The price has risen from $11 to reach a high of $37 on Jan 24th. The crypto lost some of its gains on 25th and 26th but still, the price remained above $30 price mark. The market cap shot up over the past weeks to almost reach $1 billion on 25th January. The circulating capital for 24 hours on 26th stood at WTC 24.89 million.
Is it a genuine cryptocurrency?
There are quite a number of reservations when it comes to Walton crypto. This is especially because the price is shooting through the roof without any clear explanation. This scenario didn't happen, at least to a majority of cryptos like. It is a strong crypto whose founders are in the Far East and it seems to be on a roll. While the rest of the crypto market is having a tough time including Bitcoin, WTC seems to be one among the few which are having a really good ride. This is despite all fundamental factors affecting other cryptos also applying to WTC.  It would be wise to research some more on the crypto before buying or just wait it out and see where it will be in a few weeks.