Just like other successful altcoins, Zcash has also been an excellent performer this year. However, the coin has experienced a massive surge in value this month, primarily because of receiving institutional investment. On the 9th of November, Grayscale Investments, LLC announced that it was creating an investment vehicle for accredited investors. It would be named the Zcash Investment Trust.
How does the Zcash Investment trust work?
As early as the 27th of October, Medium reported that the paperwork for Zcash Investment Trust had been filed with the SEC. The final decision the institution came through on the 9th of November, thereby creating the Trust. About $11,613,807 was used to purchase Zcash coins at the Bitfinex Exchange, which was trading at $230.44 at the time. One the Trust was approved by the SEC, it can be listed at an exchange, allowing investors to make deposits.

The aim of the Zcash Investment Trust is to reflect the value of the amount of Zcash. For example, at the currency market price for Zcash of $558, the Trust has already experienced more than a 140% gain in about two weeks. Through the trust, investors can make deposits as if buying shares, with each share representing 0.1 Zcash coin. Then, every day at 4PM (Eastern Time), the value of investment is calculated based on the TradeBlock ZEC Composite Reference rate to determine the value of each Zcash coin.
Once an investor makes a deposit, they will not be able to sell their shares on a secondary market for the first year. After this one-year lock-up period, the investor could resell their shares in the trust. However, to invest in this trust, you need to make at least a $10,000 investment, have a net worth above $1 million and have earned at least $200,000 in both of the two previous years. Clearly, this is not meant for the every day crypto enthusiast, but for a wealthy investor interested in a long-term investment.
This isn't the first cryptocurrency trust that Grayscale Investment has backed, because they were also responsible for the Bitcoin and Ethereum Classic Investment Trusts. This product has made Grayscale Investment very successful, coming from $164 million by the end of 2016 to the current AUM above $1 billion, mainly fuelled by the rise of bitcoin.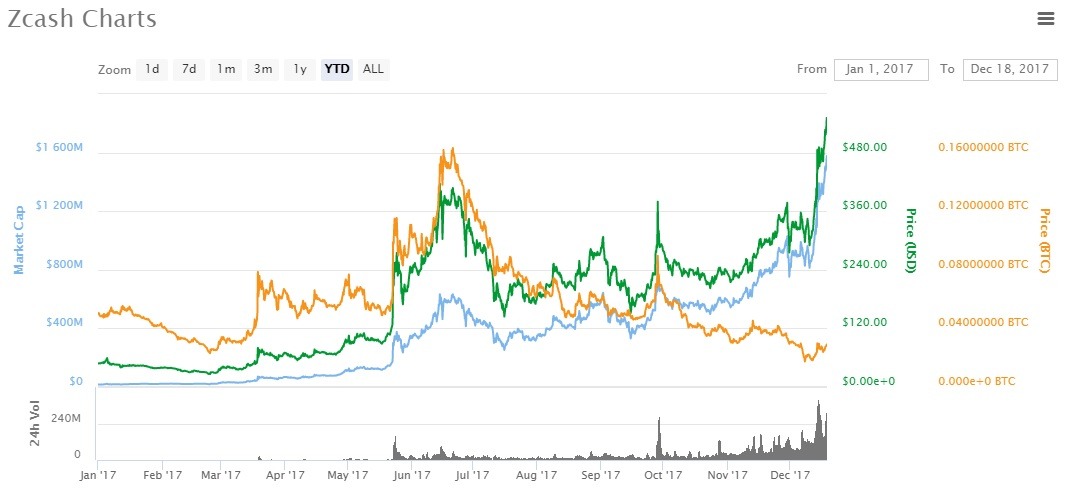 How does this affect Zcash itself?
As soon as the Zcash Investment Trust was approved, the value of the coin sprang by over 6% on the day. That might be a seemingly small increase in value by cryptocurrency standards, but the impact is long term rather than immediate. The creation of the trust was an indication that there was increasing investor confidence. Besides this formation of the trust, Zerocoin Electric Coin Company is also working with JP Morgan Chase who are interested in a private blockchain. The future is obviously bright for this coin, and it has already recorded over 1,000% in growth this year alone.