Gold is definitely going through hard times. The price of the shiny metal reached the bottom for the last 10 month. The trading session for gold on December 1 closed with the gold hitting $1,160 per ounce. The short-term shock was most likely caused by OPEC deal, which addressed the problem of oil supply glut. Higher oil prices gave the green light to the climbing bond yields, thus diminishing the investor's interest in gold. Additionally, there was a small US dollar rally that added more pressure on gold that day.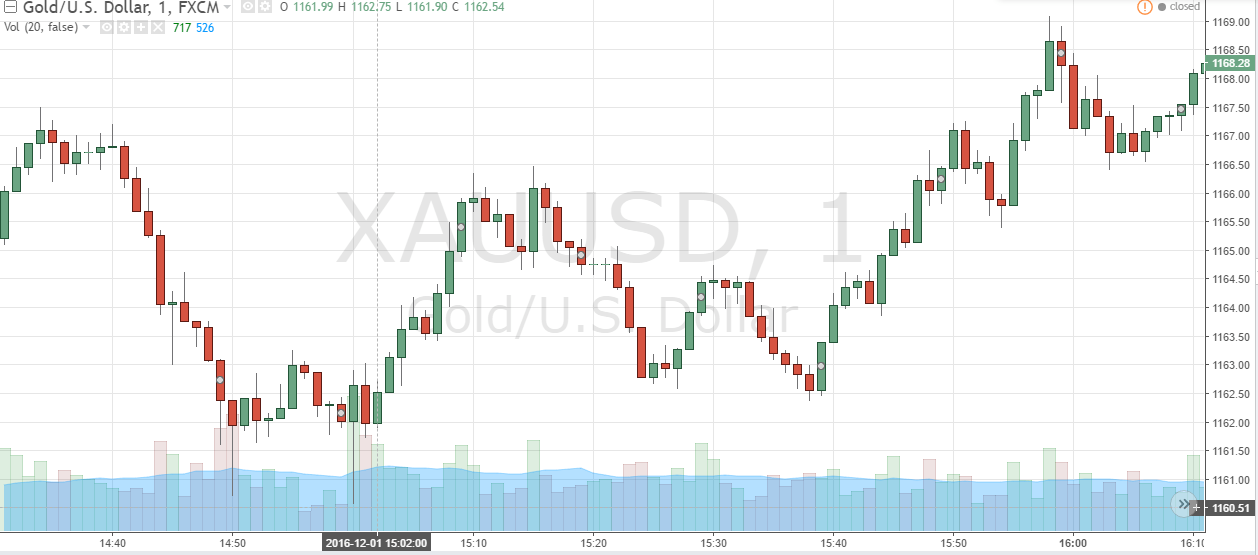 Gold Futures rebound following NFP Report
The release of Non-Farm Payroll data pushed the yellow metal price higher. Therefore, gold settled at the level of $1,179. NFP report published by the US Labor Department informed about adding 178,000 jobs for November. As the result, the unemployment rate plunged down to 4.6%, a level that has not been seen since 2006. Despite mostly positive figures in the Non-Farm Payroll for November, average hourly earnings dropped by 0.1% from October. Likewise, the annual rate of wage growth diminished as well by 0.3%.
Overall, NFP softened the greenback which led to increasing support for the gold futures. To be more specific, US Dollar Index fell to 100,75 on December 2 comparing to the highest level of 102,02 registered on November 24.
What to expect from gold in the nearest future
The NFP report made the Fed interest rate hike a certainty. The consequences of the looming Fed Meeting on December 13-14 will be decisive for the gold prices in the upcoming two months. However, the jobs report did not provide much information about the next rate hikes expected in February.
The stagnation in the market of gold persists, with minor fluctuations taking place. A precious metal currently trades at the range of $1,168 – $1,1777.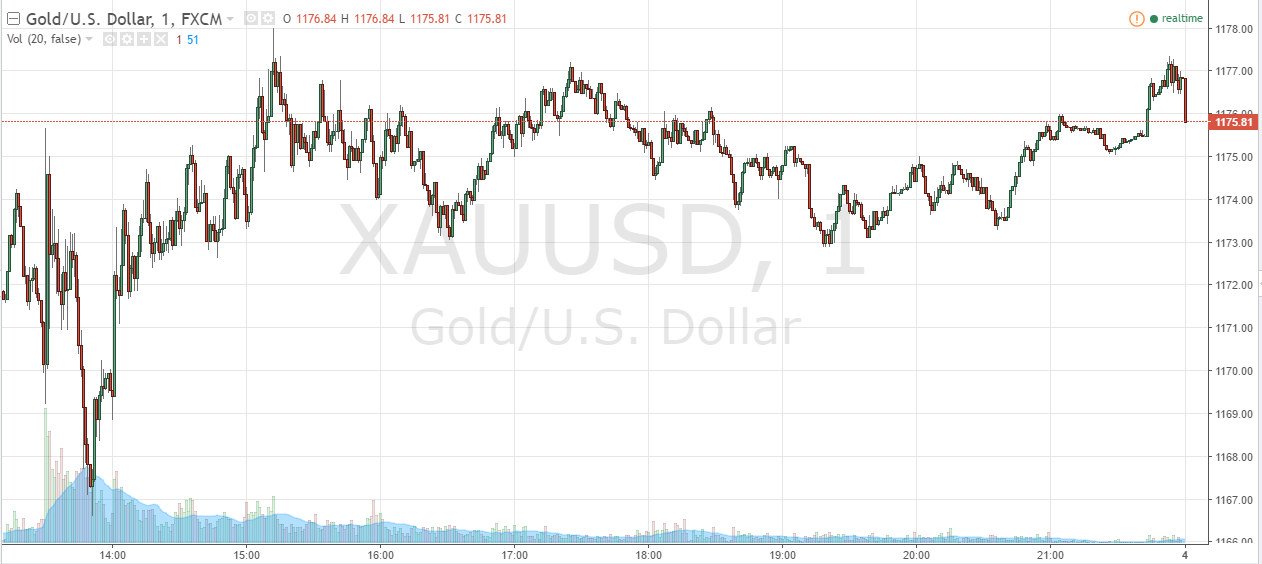 In the expectation of the Federal Reserve meeting, investors should pay attention to several reports released by the US. These include trade data, non-farm productivity and factory reports, weekly jobless claims report and also consumer confidence data. The figures released may give hints about the gold price directions this week.