It's that time of the year again when companies post their earnings reports and the stock market reacts accordingly. The latest releases didn't bode well for Alphabet, which is a parent company of Google, and Amazon.com. The underwhelming figures released by the two companies dragged down other tech stocks as well. FANG stocks, which denote four quickly growing tech companies Facebook, Amazon, Netflix and Google (Alphabet), all suffered on Thursday. The stocks are expected to fall even further as Nasdaq futures NQcv1 dropped by 0.8% and S&P futures EScv1 fell by 0.5%.
Amazon's shares dropped by 8% after the company reported quarterly net sales of $56.58 billion, which although an increase from $43.74 billion from the same period last year, was still under the analyst estimates which stood at $57.1 billion. Similarly, Alphabet couldn't reach the analyst estimates in the third quarter, which caused its share price to drop by 4.7%. Although Facebook still has to release its reports on October 30, the shares of the company dipped 2.3% in the after hours. Another part of the FANG group, Netflix also saw its shares drop 3%.
Investors fear the end of a decade-long bull market as the biggest drivers of growth slump

There are fears among the investors that the bull market which has continued for almost a decade now is about to end. The recent movements in the markets indicate a global decline in stock prices that was especially evident in the Asian stocks last week but affected the US markets as well. Tech companies have been a large component of the S&P 500 and a decline in their shares could eradicate the market growth. In addition to the FANG group, Apple and Microsoft have also been affected by the pessimistic sentiment. Apple dropped 1.6% after hours. Big social media companies also faced troubles. Snap was down 11% as the company predicts the number of its daily active users to fall from 188 million to 186 million. Twitter dipped 2.5% as well, but only a day earlier the company saw an increase of 15% in its share price after it exceeded analysts expectations.
Alphabet's slower growth was attributed to unfavorable currency exchange rates and regulatory issues
For Alphabet, Google ad sales accounted for 86% of the company's revenue, but the growth of this stream of revenue was down to 20% from 24% last quarter. "Google's earnings momentum remains strong. But if you dig in a little deeper, there are cost pressures which are building up and are mainly responsible for this period's disappointment," – commented Haris Anwar, a senior analyst at Investing.com. Sales of mobile applications and cloud computing services also missed analysts expectations. Another source of revenue for the company, its self-driving Waymo minivans are still on a limited offer as they are in testing stages in Phoenix.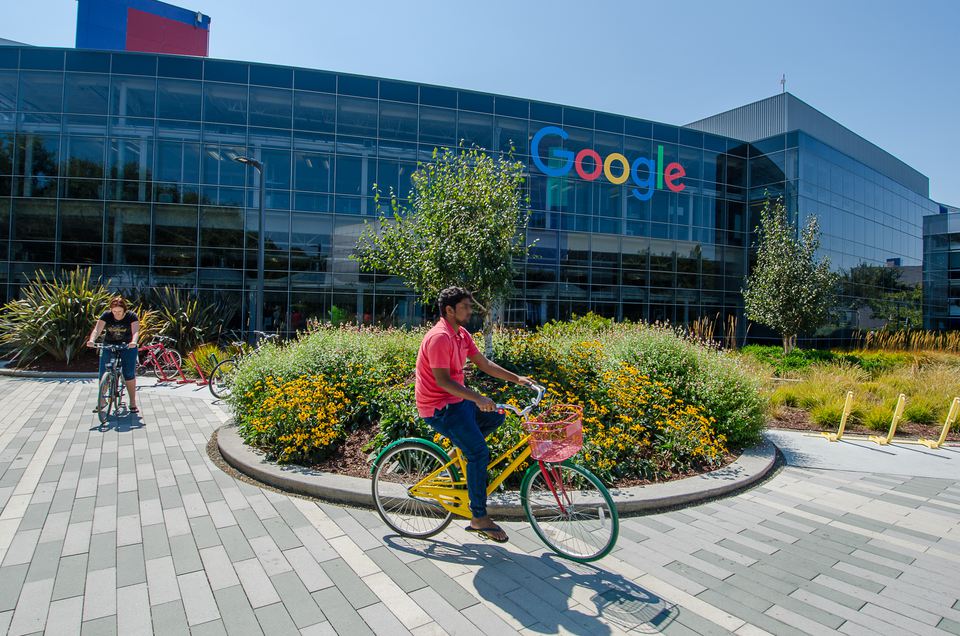 According to the company itself, the lower-than-expected growth was caused by unfavorable currency exchange rates. Analysts believe that regulatory issues like the new privacy rules in Europe and lower advertisement pricing caused by the antitrust concerns also contributed to the slower growth. An increased competition from Amazon could've also played a role according to some analysts.
Amazon surprised investors with a conservative sales growth forecast for the fourth quarter
For Amazon, the main reason for the drop in share prices was an underwhelming sales report. "Weak revenue growth stuck out like a sore thumb. And when you're trading on 70 times expected earnings, it doesn't take much to jolt the share price," -commented George Salmon, an analyst at Hargreaves Lansdown. Amazon also surprised the investors by releasing sales estimates for the fourth quarter that were $1.4 billion below analyst's expectations. The company predicts sales in the fourth quarter to grow by 10% to 20%, which is much lower than the 29% to 43% growth exhibited by the company in the last four quarters. "We're expecting a strong holiday season, so there's no message in our forward guidance against that. We have everything ready to roll," – said Brian Olsavsky, Amazon's chief financial officer.