Stock markets took another hit on Monday as the shares of some of the biggest companies in the world tumbled. Apple, which has already been going through tough times due to its underwhelming quarterly earnings report saw its shares drop in value as the rest of the technology sector followed. In the financial sector, Goldman Sachs took a hit which transmitted to other companies in the sector as well. The major indices had been declining for a couple of weeks until the midterm elections when the trend reversed and gave hope to the investors. Nevertheless, the recent losses have erased all of those gains already reinforcing the idea that the decade-long bull market could be coming to an end and we could be looking at the beginning of a longer-term recession.
Apple shares declined by 5%. The drop was mainly motivated by the lowered forecasts of Lumentum Holdings Inc, which provides components for the Face ID technology. The shares of Lumentum also dived with a loss of 33%. Apple dragged down Nasdaq as well, which dropped by over 2%. Other manufacturers that supply Apple with various products also experienced losses. These include Cirrus Logic Inc, Qorvo inc and Skyworks Solutions. The loss for the chipmakers is evident as the Philadelphia SE Semiconductor index was down by about 4.4%. "The concerns are all about global economic growth, specifically demands for the products of companies like Apple. Investors are becoming more concerned about faster-growing companies and whether they will continue to grow at that pace," – commented Kate Warne, investment strategist at Edward Jones in St. Louis.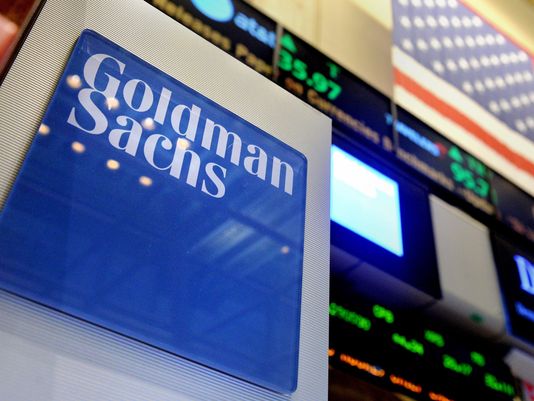 Goldman Sachs shares drop dragging down the rest of the financial sector
Goldman Sachs shares saw an even bigger drop. The shares of one of the most famous investment banks in the world declined by 7.5%. In case of Goldman, the main hit came from the Malaysian Finance Minister Lim Guan Eng blaming the bank  for defrauding a troubled state fund 1MDB of billions of dollars. Dow, which Goldman is a part of, dropped by 2%. S&P 500 financial sector index was down by 2% as well, while the technology sector index shed 3.5%. "At the moment it seems the path of least resistance is down," – commented Peter Jankovskis, co-chief investment officer at OakBrook Investments LLC in Lisle, Illinois.
It is interesting to see how the events unfold for the index. S&P 500 technical analysis is suggestive of more decline, but analysts have different opinions regarding the matter. Some believe that the decline was just a hiccup in the bull market and the prices will soon recover, while others think that we might be entering a period of recession.