Binary options have always been a preferred method of trading financial markets because of its simplicity. In 2013, half of traffic from Forex brokers was diverted to binary options brokers for this reason. Forex brokers are now opting to adopt the trading system to keep clients interested. Some of the main Forex brokers offering binary options trading include:
Vantage FX
This is a renowned Forex broker based in Australia and registered to the Australian Securities and Investment Commission (ASIC). The brokerage was founded in 2009 primarily as a Forex broker, but in 2012 they introduced binary options trading too. Both Forex and binary options markets can be accessed through MetaTrader 4 (MT4) and traders can use just one platform. This means that you won't have to install a separate platform for Forex and another for binary options. Plus, you can use the same capital to participate in both markets simultaneously. The introduction of binary options signalled the growing of the company, and they later introduced commodities and indies trading so that traders could diversify their portfolios.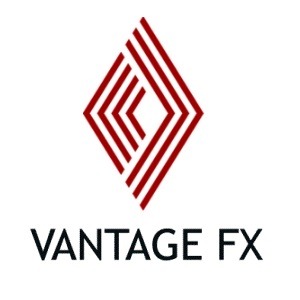 Why choose Vantage FX?
First, you would like your capital to be safe, and financial regulations in Australia are among the most effective in the world, so you can believe your investment is safe with this FX broker offering binary options. To further ensure security of funds, the company doesn't keep its clients' funds, but instead transfers them to National Australia Bank (NAB). According to Moody's rating, the bank has an Aa2 negative senior unsecured debt rating. This means that the bank is significant and strong enough that the government will provide support to it in case of financial crisis. Such a rating should further enhance your trust in this FX broker offering binary options trading.
Vantage FX is also known for allowing Forex traders to participate in the Forex markets with minimal capital. This quality has also been transferred to their binary options department, where it is possible to open an account with as little as $100. Furthermore, you can place trades as small as $10 which helps to minimize losses on your account. As for the returns, binary option trades can have returns as high as 85% which is higher than most other binary options brokers. So, not only can you trade at lower risks, the returns can be substantial, and this edge is what every trader craves.
The ability to trade binary options through MT4 is a huge advantage since most binary options brokers only have an online web platform. MT4, on the other hand, has plenty of features that enhance market analysis and improve a trader's chances. Furthermore, Vantage FX has made their electronic communications (ECN) networks ultra-fast so that trades are executed instantly, avoiding slippage even in volatile periods. Besides, having an ECN broker will ensure they have no gain in your losses, reducing any chances of market manipulation.
Nadex
Instead of just acting as a broker Nadex is actually an exchange for trading Forex, binary options, commodities and stock indices. Nadex is the American branch of the bigger IG Group based in London. IG group also offers financial services and it is listed on the London Stock Exchange (LSE); plus, it is part of the FTSE 250 index. This index calculates the aggregate of 250 publicly traded companies, and being part of the aggregate shows that you are a highly regarded company. Nadex has taken IG group's legacy and transferred it to the US, where it is registered with the US Commodities Futures Trading Commission (CFTC). The exchange itself is based in Chicago, and clients' accounts are segregated with major US banks to ensure safety of funds.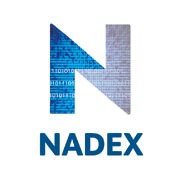 Why Nadex?
The first advantage of Nadex lies in its structure, being an exchange. Binary options are decentralized, just like the Forex market, but an exchange is centralized, which means all trades can be monitored from a single point. In this case, the CFTC can ensure Nadex retains high integrity. The centralized nature of Nadex traded binary options reduces the risk of market manipulation and other fraudulent practices performed by brokers. Also, being an exchange, Nadex itself does not participate in the trades, instead, it connects traders to market makers and other traders. Again, this ensures integrity is kept and reduces any chances of the clients being taken advantage of.
Just like Vantage FX, Nadex also offers access to various markets from the same account. This allows the trader to access the Forex, commodities, indices and even bitcoin markets from the same account and the same balance simultaneously. However, unlike Vantage FX, Nadex have their own proprietary trading software – Nadex Trading Platform. This ha d to be so because Nadex is an exchange, but it can create a hurdle as a trader tries to learn the new trading environment. Nevertheless, it is a powerful trading platform that you may find to have even more advantages than the traditional MT4 platform.
Other opportunities at Nadex
Being an exchange, Nadex requires market makers. The role of the market maker is to ensure market volatility remains high by trading above a minimum amount a day. In addition, they should take the opposite side of the trade to ensure every order is filled. Basically, whenever a trader buys, the market maker has to sell. Market makers can be found in every exchange including the New York Stock Exchange. It requires a company with huge capital, but the returns are also substantial. Nadex is currently inviting potential market makers to partner with, and this is an added opportunity provided by Nadex.
ETX Capital
Based in the UK, it is regulated by the Financial Conduct Authority (FCA) which is another renowned financial regulator. However, the FCA does not oversee binary options trading, which leaves the clients in the hands of the broker. You should not be worried about it, though, because ETX capital is a trustworthy capital with a long history and positive reputation.

Features of ETX capital
The company has a dedicated binary options trading platform, ETX binary, which is strictly used for binary options trading. This implies that clients who would like to invest in more than just binary options must install the various platforms and deposit money separately. For traders with limited capital, it means dividing your capital into various trading platforms, but the specialization can also be an advantage.
The ETX binary platform allows binary trades as short as 60 seconds from the strike time. Even with limited capital, this combined with minimal required stakes can ensure a scalper takes hundreds of trades a day making a lot from only a little deposit. Furthermore, ETX binary has specialized analytical tools not available in MT4 that can give the trader an edge over others.
From the ETX binary platform, you can participate in stock, forex, commodity and indices markets and diversify your portfolio while hedging and minimizing risk.
CMC markets
This is another London-based company, but one with a longer lifetime. It was formed in 1989 mainly to deal with Forex markets and it was among the first ever companies to implement online trading. In fact, CMC markets claims to have been the first company to complete a Forex trade through the internet. It was registered by the Financial Services Authority, FSA, which is capable of overseeing binary options trading unlike the FCA. Binary options were first introduced by CMC in 2015, and the company was listed on the LSE in 2016 with a market capitalization of 691 million pounds.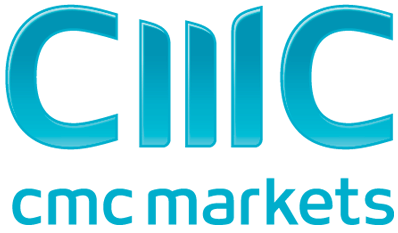 Features of a CMC binary options account
A binary options account with CMC does not allow you to simultaneously trade other markets. You will still be able to trade indices, commodities and forex markets using binary options, although not directly. Another setback is the lack of a downloadable trading platform, and you can only use an online platform. This may not be completely negative, but a dedicated desktop application would have been a lot better. For fast-pace traders, you will also be discouraged to realize that trades have a minimum expiration of 5 minutes, which may not be good news to scalpers. On the other hand, such a trusted company provides the security of knowing your funds are safe, even though the conditions may be a bit archaic.
HotForex's OptionTrade
HotForex is the brand name for HF Markets, which is registered by the Cypress Securities and Exchange Commission (CySEC). It is an established and well-known Forex broker, and to engage in binary options trading, they launched OptionTrade as a subsidiary. This subsidiary is also overseen by the CySEC, but the main business including trades, transactions and funds are handled by HotForex.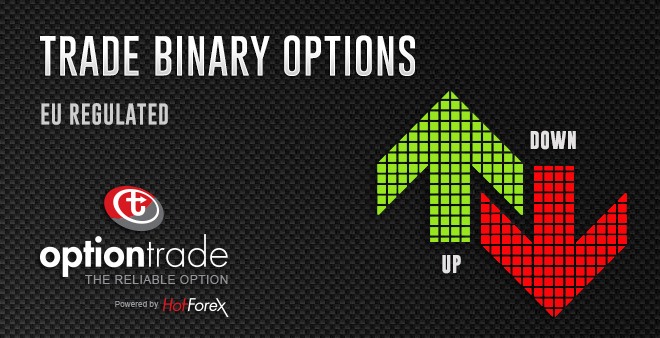 Features of OptionTrade
Advantages of binary options trading with HotForex include a wide variety of assets to choose from, totalling 200 products from 20 markets including Forex, commodities, etc. They also have short-term expiration of 60-seconds and cross-pair options where you can compare two products against each other. This kind of innovation with revolutionary products made Hotforex a favourite among Forex traders and it also will with binary options traders.
Binary options disclaimer
Despite their growing popularity, binary options can be risky and various financial regulators including the CFTC in the US have warned investors against it. I would advise anyone interested in binary options to be very careful as they are still a new financial instrument with plenty of risks.