The fears that the oil supply will fall have created an environment where the oil prices have been declining continuously for almost two months. President Trump has been actively expressing his enthusiasm for the falling prices, wishing for further decline, but as it turns out, the fall is not necessarily beneficial to all American businesses. "So great that oil prices are falling (thank you President T). Add that, which is like a big Tax Cut, to our other good Economic news. Inflation down (are you listening Fed)!" – Trump tweeted on Sunday, also alluding to the Fed's policies on the interest rate change. Although the President might be supporting the fall, some of the drillers are being forced to take a second look at their spending plans and reevaluate their options. "Exxon, Chevron, BP will survive because they are so big, but some of the smaller companies might have problems as costs are rising and revenue is falling," – commented the president of Lipow Oil Associates, Andrew Lipow.
Oil price recently crossed the $55 mark, which is considerably lower than the level at which the price stood a few months ago. Nevertheless, President Trump tweeted expressing his desire for even lower prices. "Oil prices getting lower. Great! Like a big Tax Cut for America and the World. Enjoy! $54, was just $82. Thank you to Saudi Arabia, but let's go lower!" – read Trump's tweet. The tweet also coincided with Trump's support for the Saudi government, which many countries are calling to be punished for the assassination of a journalist, Jamal Khashoggi. The CIA has also supported the findings that it was indeed the Saudi Prince Mohammed bin Salman who ordered the killing, nevertheless Trump tweeted that there was no way to know what truly happened, thus casting a shadow on the bipartisan agreement to punish the Saudi government.
Saudi Arabia might not agree to cut oil output in order to boost the price
OPEC has recently agreed to reduce the output in order to boost the oil prices. With Trump's support of the Saudi government, the latter might find it more difficult to follow OPEC in cutting the oil output. It looks like they're going to be backing off on that. Our relationship with them appears to be bought and paid for now, and the oil market's MVP, President Trump, is helping to keep a lid on prices," – commented John Kilduff, a founding partner at energy hedge fund Again Capital. There are two sides to this issue for President Trump. On one hand, if he manages to pressure Saudi Arabia into going back on the agreement and the oil price will continue to decline, he will manage to appease the population, which will pay less for the gasoline. On the other hand, reduced prices will mean more trouble for the energy companies, which are a big driver in the national output.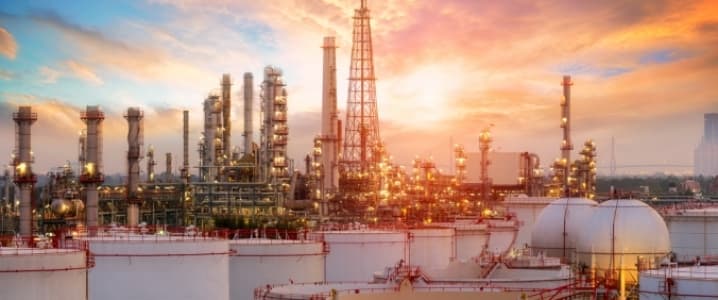 "I think it's a very interesting dynamic that must be unfolding right now in the White House, between on the one hand, wanting to help the U.S. consumer by having low oil prices, but you have a very important US industry, the US shale industry, that will be really hurt if prices continue to fall further," – said Helima Croft, global head of commodity strategy told RBC Capital Markets. Trump has passed other policies which help the energy companies in other ways, like promoting fossil fuel exports and rolling back environmental regulations, but those might not be enough to keep some companies afloat amidst the falling oil prices.
Oil price reverses on Monday but the uncertainty remains
Monday saw the oil prices reverse as the Brent crude futures gained 2.8% to reach $1.67 and West Texas Intermediate crude futures increasing by 2.4% to reach $1.21. While the gains weren't enough to offset the heavy losses on Friday, they have introduced a fresh layer of uncertainty in the market. "Prices slumped heavily last week. It is therefore not surprising to see a counter move," – said Commerzbank commodities analyst Carsten Fritsch. As Saudi crude oil production is increasing, reaching a record high in November, it is unclear if the positive sentiment will be maintained in the market for a long period of time. Goldman Sachs believes that a G20 meeting might be the push that the markets need to reverse the trend as the OPEC could come to a certain agreement and the US-China trade issues could be softened. "While we didn't think that Brent prices were justified at $86 per barrel, neither do we believe that they are at $59/bbl with our 2019 Brent forecast at $70/bbl," – said a representative from Goldman Sachs.