Inflation is one of the most important measures for economic development and monetary policy. The central banks usually look at this measure to control the level of tightening. The Federal Reserve of the United States has been raising the benchmark rate in order to avoid inflation picking up. This is usually the main reason why the monetary authorities don't keep the rates low for too long. There has been a vocal criticism of the decision to keep increasing the rates by President Trump. If inflation starts to pick up, it means that the Fed was right in its decision to tighten the monetary policy.
Alan Greenspan already sees the first signs of inflation
Alan Greenspan, a legendary former Fed Chairman has commented on inflation in the US and said that he already sees the first signs of increasing prices. In particular, Greenspan emphasized the role of the labor markets. "We're seeing it basically in the tightening of the labor markets first, which, as you know, have gotten very tight now. We're beginning finally to see average wages rise, and clearly there's no productivity behind it," – Greenspan commented. Employment in the third quarter of 2018 did, in fact, grow at a faster pace than estimated by analysts. This is an early indication of a coming inflation.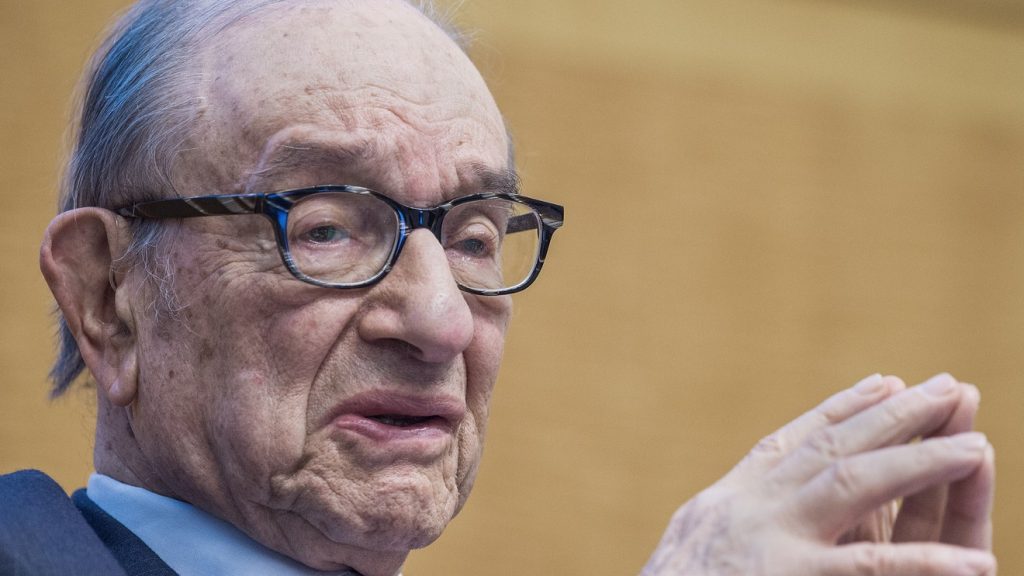 Greenspan also emphasized the growth of productivity. The last few decades have been characterized by a small growth in productivity, which according to Greenspan means that the economy is "getting into a system now which has no outcome that's in equilibrium other than inflation and no productivity growth." In addition to productivity, Greenspan also discussed the rising debt and commented that he sees the US debt as a large threat to the economy. While talking about the issue he said that the tax cuts passed last year, although helpful, weren't enough to offset the deficit. "You can't have a tax cut without finding the revenues elsewhere, or you run into problems," – Greenspan said.
10-year Treasury note yield sheds 3.142%
As the reports are showing a rising inflation, it is affecting the US government debt yields as well. The yield on the 10-year Treasure note dropped by 3.142% and the yield on the 30-year Treasury bond was down 3.358%. Bond yields usually move in the opposite direction of prices which explains why the Treasury notes are affected this way. "The latent concern in the market is that, given above-trend growth and low unemployment, we're going to start to see an upside spike in inflation," – commented Jon Hill, vice president of U.S. fixed-income strategy at BMO Capital Markets. "Headline CPI continues to track the price of oil. If the decline in oil prices persists, then over time it is likely to suppress core inflation somewhat in 2019," – said Eric Winogard, senior economist at AB.