For the first time in two years, the price of Brent crude oil has finally closed above $60 by the end of October. Despite attempts by OPEC members to cut production output, the oil forecast had still been bleak, until now. Meanwhile, natural gas futures jumped 7.67% last week ahead of winter in anticipation for higher demand.
Positive oil forecast for exporters, bad for consumers
Yesterday, OPEC raised its oil forecast for 2018 based on expected higher demand and production cuts. The group has been gradually increasing its oil forecast for 2018 since July, but this latest claim has been backed by a notable rise in oil prices. According to OPEC, demand for their oil would rise mainly because of a stronger world economy. A lot of economic uncertainty experienced this year has been weathered, which is probably why the group expects higher demand.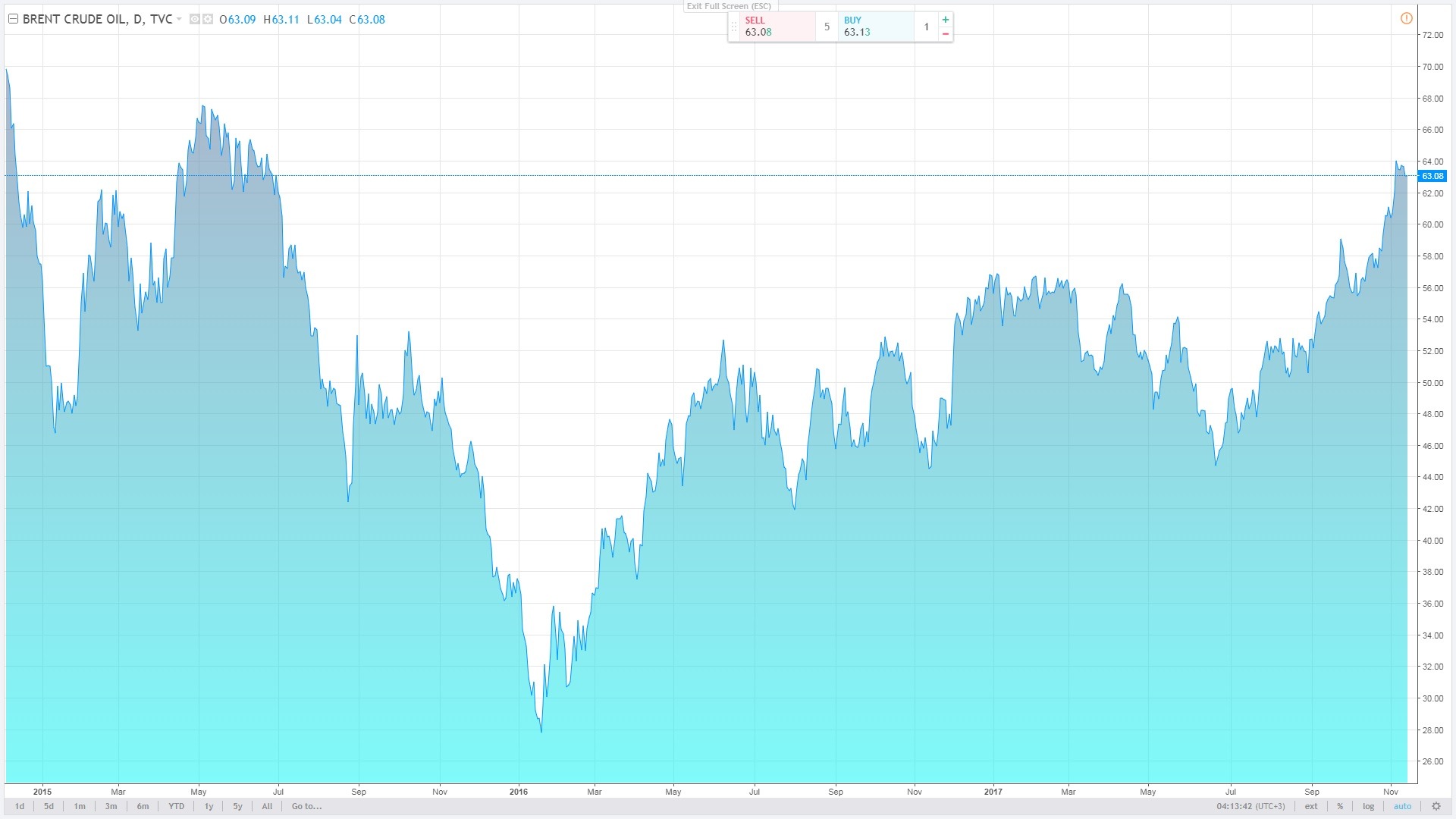 However, the main support for higher crude oil prices will come from the expected production cuts come 2018. More OPEC members have agreed to cut back on oil exports in 2018, reducing the surplus in the markets. Besides, comparative inventory (CI) levels in the US have been dwindling this year, bringing it close to the 5-year average stock levels. US exports of oil had increased the global supply, leading to a glut, but this may be ending now due to increased domestic consumption and exports. The chart shows how CI levels are gradually approaching the 5-year average, at which point prices may exceed $70 or even $80 in 2018.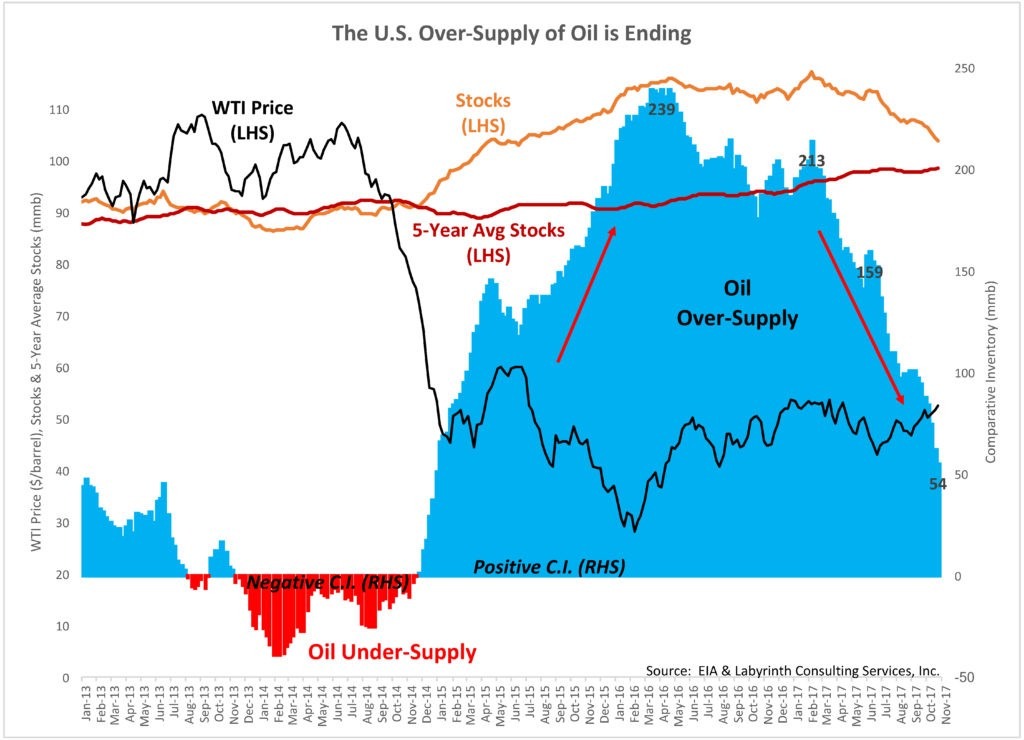 On the other hand, other experts claim the recent surge is only temporary. Tension in the Middle East from Saudi Arabia and Iran may have triggered an uptick, but now enough to shift the bearish oil forecast for 2018. Besides, COT reports show major investors increasing their bearish positions last month – a sign of non-commitment. This group of experts predict oil prices will come back down to the $50 – $55 range in 2018.
What about natural gas?
Last week produced a breakout from the previous range that natural gas prices had held for most of 2017. This was due to a combination of higher demand and declining supply. Winter weather usually creates higher demand that causes natural gas prices to spike toward the end of the year. This time, though, fears of an arctic blast caused even higher demand. Additionally, inventories are down 5.5% compared to last year, and 1.8% below average.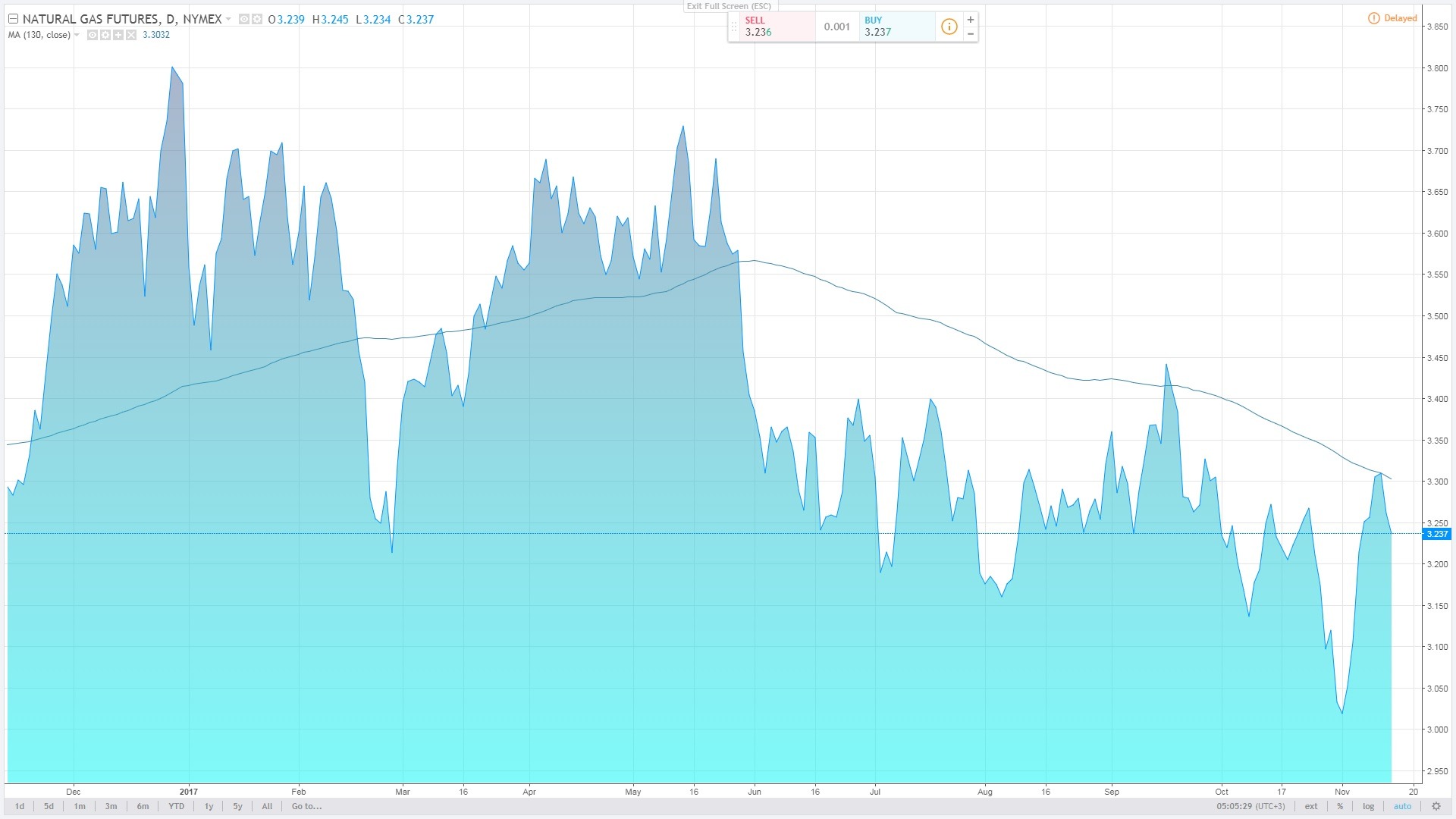 The bullish technical breakout is seen last week and increased demand may just push prices higher come 2018. Therefore, we expect gas prices to surpass the current levels and trend within the $3.3 – $4 range in 2018. Of course, the weather could produce an even better natural gas forecast, but that is uncertain.