Best Performing Cryptocurrencies of Week 49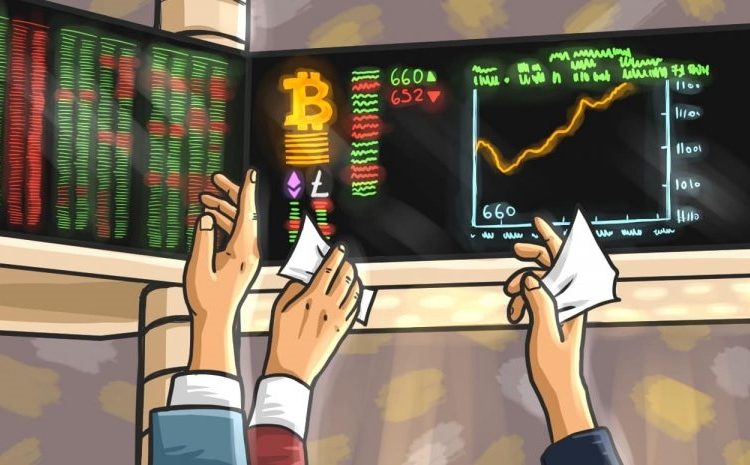 In the past week, the trailblazing Bitcoin started week 49 at a high of $11,000 only for the price to go even higher on 8th of Dec when it reached a high of $17,173. The other cryptocurrencies have not been left behind though, some like Bitzeny Cryptocurrency, even though at a relatively low volume of $1.2m, has risen by as much as 1,310% in the past seven days.
The year 2017 has seen several entrants in the alternative currency market. The many gainers during week 49 go to show just how fast the alternative currency market is growing. At the same time, there are many losers who are listed in the different derivative exchanges. Currently, there are over 11,000 cryptocurrencies traded across the world. Let us look at those whose performance has been astounding in terms of price change and volumes.
What are the top movers?
Einsteinium
Einsteinium is one of the leading cryptocurrencies which are also involved in philanthropic affairs. This currency which is very much like Bitcoin is dedicated to advancing cutting-edge IT, funding scientific research. It is openly traded on exchanges and used to purchase goods. This makes it accessible to the general public besides its miners.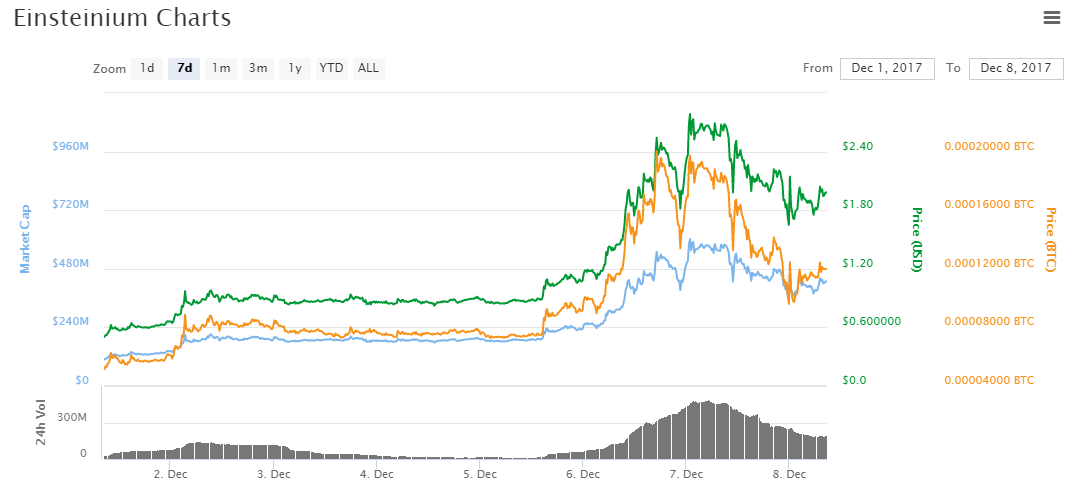 An analysis of this alternative currency shows that that on Monday its price was $0.861459. On December 7th at 0049 hours GMT, its price reached a high of $2.88. The volume moved during the week stood at $300,949,000 and this represented an increase of 394.5%.
Decentraland
Decentraland is a unique type of cryptocurrency which welcomes you to grab a VR headset or use your PC and immerse yourself in a 3D interactive world. The virtual platform is first among peers and its owned by its users. This platform allows users to virtually own land and create a whole list of items in their accounts. It is powered by Ethereum Blockchain.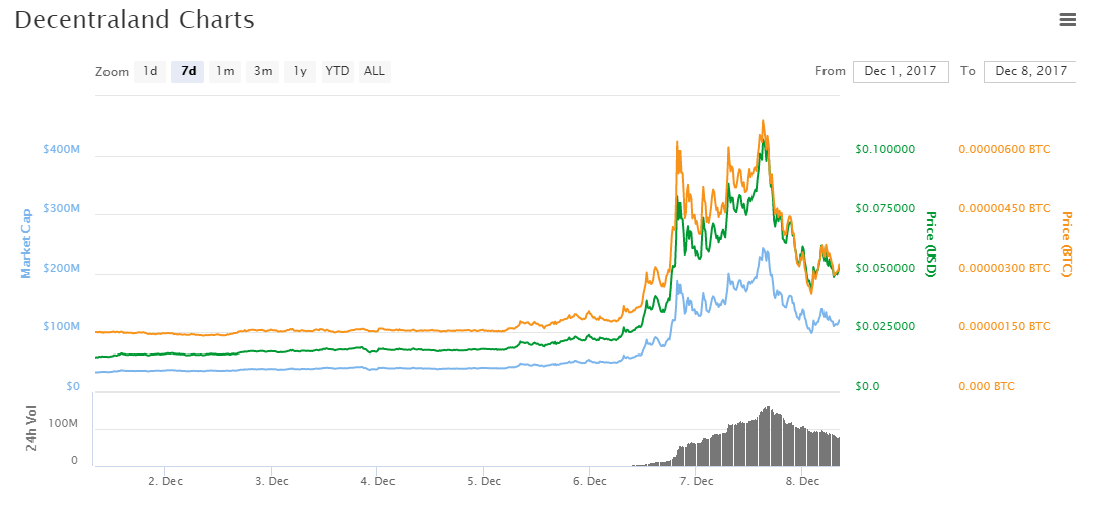 You must be itching to grab that headphone and mouse to start an adventurous journey at Decentraland. On Monday the 4th, the currency was at $0.017198. As at 1500 hours GMT on 7th Dec, the price was $0.106494. $140,501,000 was the volume which moved in that week up to and including 7th December. This represented a 385.66%. Its growth like that of major cryptos will continue to be seen in 2017 and 2018.
Nxt
The main aim of Nxt is to give its clients the freedom to own data and control their future. It is marketed as a firm which strives to decentralize the future. The firm works to improve the basic functionality of cryptocurrencies such as Bitcoin while using its advanced Blockchain technology.  Nxt users have complete freedom to create their own applications on the platform.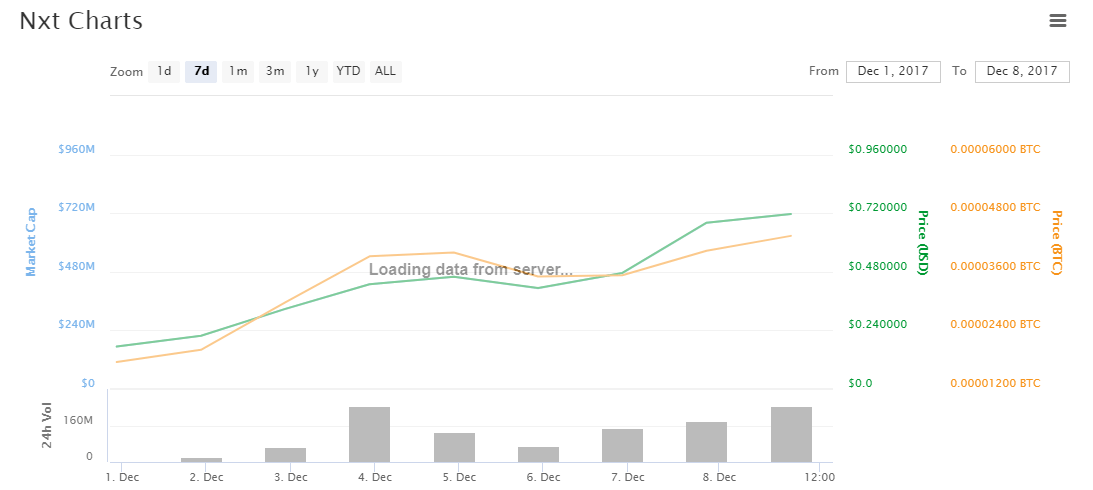 On December 4th, Nxt reached a high of $0.216824. On 6th, the cryptocurrency hit a high of $0.265339 while the volume moved during the week up to 7th stood at $162,552,000. This represented a rise of more than 236% since Monday.
Voxels
Voxels is presented to the world by its creators as a virtual platform which allows a person, no matter where they are, to create, share and play virtual reality games. All this is done without the need for you to create a single code. The price of this Cryptocurrency at 1900 hrs GMT on 7th December was $0.233577 up from $0.30969 on 4th the same month. The volume of the currency moved during the week stood at $29,993,000 which represented a rise of 241.32%.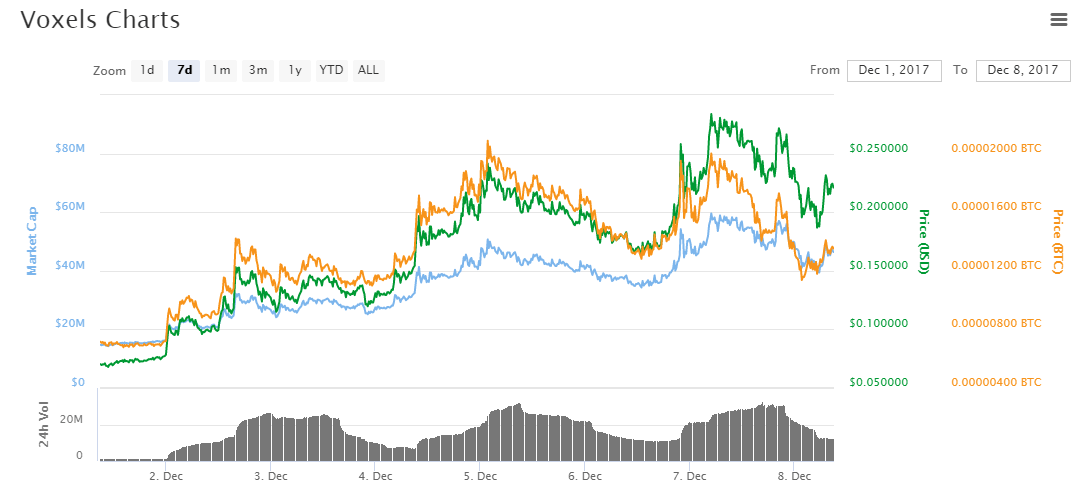 Even though some government control of alternative currencies has started being introduced in the market, these are definitely the currencies which many investors will follow in the following weeks of December and 2018.
By Michael Henris
More content by Michael Henris