Cryptocurrencies' November review and December expectations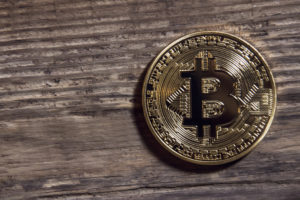 A lot has happened in the Cryptocurrency market in the past two weeks. Even though Bitcoin, Ethereum, Bitcoin cash and Litecoin currencies prices experienced a sharp drop in on 29th November, these alternative currencies are still hitting the headlines. Today we review the past week's Bitcoin performance and tries to give you a sneak view of what the future holds for the Bitcoin.
Cryptocurrencies have enjoyed exponential growth in the past 3 months. In the month of November alone, Bitcoin price surged from $6,000 to $11,400. That same month, Ethereum approached the $500 mark.  Towards the close of November, Cryptocurrency market was in a panic because of the sudden drop in price. To-date, people are still trying not sure why the prices of cryptocurrencies suddenly dropped.
The rise and rise of cryptocurrency
In 2009, a person or a group of people using the name Satoshi Nakamoto introduced the alternative currency called Bitcoin. A Bitcoin was valued at less than one cent then. In earlier years Bitcoin was not really attractive but over the years it has enjoyed steady growth. Etherium and Litecoin joined the fray much later when Bitcoin was already somewhat established. Compared to its recent performance, Bitcoin grew at a slow pace in earlier years partly because of it was being used as payment in illicit transactions. In the past 2 years alone, Bitcoin price has increased at a rate of 1,500%. The other digital currencies enjoyed a surge in price over the same period even though this was mainly because they were mainly riding on Bitcoin's success.
Why is there a sudden increase in price for the cryptocurrencies?
Cryptocurrencies were avoided by mainstream financial institutions and governments because of the non-government control aspect. In the recent past, new investors have flocked the market and more are expected to follow suit. According to the Bitcoin software which is the main cryptocurrency traded, there are a finite number of Bitcoins that can be mined. This and the fact that several government agencies, mainstream financial institutions, and central banks have taken a keen interest in the cryptocurrency market made investors buy in a frenzy for fear of missing out.
Why did the cryptocurrencies price drop?
In the last week of November, the price of all cryptocurrencies dropped by an average of 20%. This led to a panic in Cryptocurrency market globally. There was a lot of speculation as to what led to the price going down. Experts agree that every other stock, commodity or currency which has ever enjoyed an extraordinary growth must have experienced a form of correction at one point or another. With the Cryptocurrencies, the growth in price was without any correction in the past so many months. The drop in price is a correction which tried to bring the cryptocurrencies to their right price range. After the price drop, cryptocurrencies recovered and the prices are rising towards where they were before.
What future does Cryptocurrency have?
No one seems to understand or be a true expert analytic of cryptocurrency. According to Nobel Prize winner in Economics Robert Shiller, who is acclaimed for predicting the U.S housing bubble, the price of cryptocurrency will eventually crash but it won't get to zero. JP Morgan Chase & Co.'s CEO Jamie Dimon is on record as saying that cryptocurrency is a big 'fraud'. Yet at the same time firm is considering to offer its clients Bitcoin futures. A renowned fund manager Mike Novogratz has described Bitcoin as the 'biggest bubble of our lifetimes'. This is despite his firm planning to start a $500 million fund to invest in cryptocurrency. A major Ukrainian shipping company has announced its intentions to start accepting cryptocurrency as a form of payment. CME and several exchanges are considering dealing with Bitcoin futures. Central banks are considering the use of Blockchain systems which serve as an indicator of the acceptance of the Bitcoin's decentralization of control policy by the mainstream financial players.
There are as many experts predicting that Bitcoin and Cryptocurrency market has a bleak future as those saying the future is very bright. Depending on whom you talk to, the price cryptocurrencies will triple in value – or it could drop to zero.
What to expect soon?
The current cryptocurrency craze is global. More people are willing to invest in the Bitcoin market. Despite the uncertainty of what will happen to the market, more investors are entering the market by the hour. This can be attributed to the interest government agencies and mainstream financial institutions have shown towards the market. Even though the long-term future of Cryptocurrency is uncertain, one thing is for sure, cryptocurrency is transforming financial exchanges, people's lives and how they trade.
By Michael Henris
More content by Michael Henris