It seems the bitcoin momentum is just beginning, as the cryptocurrency becomes the topic on everyone's tongues. Besides the obvious advantages of bitcoin and other altcoins, more significant is the underlying technology – blockchain. Simply, blockchain is the backbone on which every cryptocurrency operates, and it ensures integrity and anonymity. This is the true goldmine in which bitcoin startups have begun to tap.
Blockchain has been seen as a revolutionary concept, and many institutions including banks and now even governments are starting to recognize its value. If you think about it, banks lose more than $216 billion every year due to fraud according to Forbes. Despite all their best efforts to curb online fraud, the numbers only keep getting larger.
On the other hand, since the inception of bitcoin in 2009, there has never been a hacker that has been able to penetrate the blockchain. There have been some cases of losses, like the famous MtGox incident in 2014 when $480 million was lost, but that was an attack on the company itself and not the blockchain.
Therefore, the blockchain is the real key, and many individuals recognize its potential for growth. Already, there are hundreds of startups built around blockchain technology, and they are making use of it in very innovative ways. The blockchain code is open-source, and anyone can simply download it to their computers, which is why there are so many startups. Most will only use it for cryptocurrency creation, but others have found remarkable uses for it, and these are the ones we should be keeping an eye on this year:
Circle Internet Financial Limited
Simply referred to as Circle, it is one of the most exciting bitcoin startups since it was started back in 2013. At that time, it was primarily a service where users could buy and sell their bitcoins for fiat money.
Company profile
Since then, the company has evolved in a major way – first, it received a lot of funding from some major investors. From the start, the company has received a lot of funds from investors that have allowed the company to grow significantly. Among its biggest investors is Goldman Sachs which injected $50 million as well as several other major companies like Accel Partners and Breyer Capital pushing the total investment to $136 million.
Second, Circle was the first company to receive licensing from official financial regulatory bodies. It was actually the first company to be issued a license, BitLicense, by the New York State Department of Financial Services (NYSDFS). Then it was licensed by the Financial Conduct Authority (FCA) in Britain. Now, it's seeking to expand its services to China, which is the biggest bitcoin market in the world.
Company services
Speaking of its services, Circle has always had a unique way of dealing with bitcoin. Instead of focusing on the bitcoins themselves, their interface is more user-friendly and represents the actual value of the bitcoin in fiat money. This has attracted users who aren't familiar with bitcoin but would like to take advantage of its features.
What makes it unique?
In December last year, the company stopped their bitcoin selling and buying operations, which was one of their primary services at the start. They are now more focused on the use of blockchain merely as a payment platform, like PayPal and Skrill, but with more advantages. This action has made some of their users angry, but it just represents a new direction the company is taking. At this point, it is not exactly clear what the future of Circle is going to be, but it is certainly something to keep an eye on. After all, you can expect that all those investors will not watch their money go to waste.
21 Inc.
This is another bitcoin startup with lots of funding, just like Circle, but with a completely different vision. It was also started in 2013 and has now grown to become more than just one of the many bitcoin startups.
Company profile
The company is based in Silicon Valley, where it was started Balaji Srinivasan, but the founder kept the company quite secretive until he had secured the required funding. With backing from some big names like Andreessen Horowitz and RRE ventures, 21 Inc. has managed to raise some $116 million since its inception.
Unlike other bitcoin startups which focus on the buying and selling of bitcoin or money transfer, 21 Inc. sees the blockchain only as the foundation to greater things. The founder, Srinivasan claims that he would like the blockchain to integrated into our already existing computers and other smart devices. For example, 21 Inc. has partnered with Qualcomm which produces processors for smartphones. This could be seen as a move by the company to bring the blockchain into our smartphones.
There has also been the prediction that 21's technology could be used in the coming internet of things (IoT). This would connect all smart devices in your home to each other and allow them to 'communicate' securely.
Company innovations
Right now, 21 have already produced the 21 Bitcoin Computer, which is a small device you can connect to your computer. It allows users to create code onto the blockchain and develop secure apps, even for novices because it also provides tutorials, and the interface is very simple. The $400 device, which is already sold out by the way, also mines bitcoin and allows anyone to sell digital products.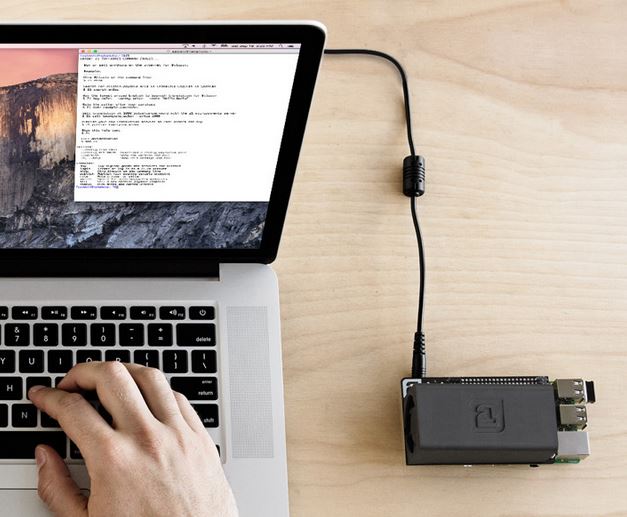 The idea behind the 21 Bitcoin Computer is that it may one day become a complete computer, and you would only require a monitor to make use of it. 21 Inc. is definitely very innovative, and we can't wait to see what they come up with next.
Ethereum
The creators of Ethereum basically took the concept of blockchain a step further and creating a new use for it. Instead of being completely decentralized, Ethereum is centralized, as a virtual machine, where anyone can connect and use it as a virtual computer. Of course, since it's built using the blockchain code, every connection to this virtual machine is secure, but there's still a central virtual machine.
How it works
Basically, anyone who wants to use the virtual machine purchases a token, just like a subscription called an ether. With your token, you can access the virtual computer and gain access to numerous software which you can use as if you were on your own computer. There are a few concerns about the security because, even though it uses blockchain, it is much more complicated and vulnerable to hacks. Nevertheless, Ethereum has become very popular and the ether has become a commodity of its own being traded on bitcoin exchanges. Currently, the value of ether has a market capitalization of over $1 billion and growing.
The future of Ethereum
It is clear that the technology is gaining traction, and some big companies like Microsoft have entered into partnerships with the company, but it's a long way to go. Ethereum's vision is very wild, and there may be hurdles to overcome, but it's definitely something to watch.
Coinbase
Among the earliest bitcoin startups and exchanges, Coinbase has grown significantly to become a huge exchange offering buy and sell services for bitcoin and other cryptocurrencies. By the end of last year, it was valued at close to $500 million having secured a lot of funding from prominent companies. This is also more than 10% of the entire bitcoin market capitalization, which shows that it is a major company. In addition, the company is rumored to have a chance of being officially listed on an exchange in the US. This is because the company has already had more than 3 rounds of funding, and the 5th round of funding is usually through an IPO. This is still a long-shot, but it's something to watch out for.
Digital Asset Holdings
This company makes use of blockchain as an encryption software and offers its services to some major institutions like banks and exchanges. Companies like banks can make use of Digital Asset's software to offer their customers secure access to loans, while exchanges can offer securities and even Forex services. In fact, the technology has already been used in the IPO of Pivit in September 2015 and the software may be of even more use this year.
Filecoin
A lot of focus nowadays has been on cloud storage, with users paying providers a subscription fee. Instead of a single provider like Dropbox or Google, Filecoin is making use of blockchain to source storage from multiple users around the world. Anyone can offer storage space on their computers, and in reward, they get paid in bitcoin for their service. It is a truly creative idea that may start to get a lot of attention this year now that the service is moving into Ethereum.