In a previous post, we discussed Ethereum analysis and the possibility of a flippening. The term describes a situation where bitcoin and Ethereum market capitalizations equal each other. At that time, the main argument for the flippening depended on bitcoin's depreciation, mainly due to technical issues. Now, Ethereum value may be on the rise, giving a push from the other side toward the flippening.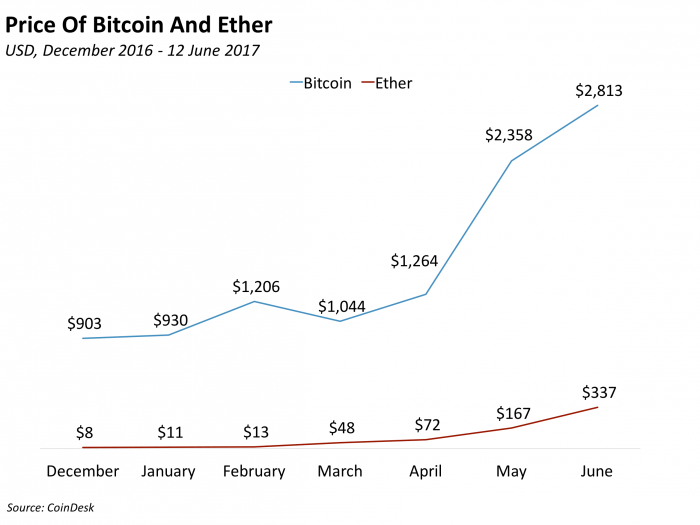 Why is Ethereum price forecasts are positive?
From a value below $10 in February to reach above $400 this month, Ethereum value has seen the fastest growth of any cryptocurrency at almost 4000%. Other altcoins have also been created, with ripple leading in growth at over 6000%. Come to think about it, ripple seems to have smashed Ethereum's growth rate… Anyway, Ethereum is still the main focus since it is seen as bitcoin's contender.
When Enterprise Ethereum Alliance was created in March, that was the first major boost to Ethereum value, propelling it to $50. Among the first investors were Microsoft, JPMorgan and Intel, but then other 86 major players got in the mix like. Ethereum value went through the roof, until the correction toward the end of May. The correction was predicted by Nicola Duke, an analyst at Forex Analytix, who correctly predicted bitcoin's correction too.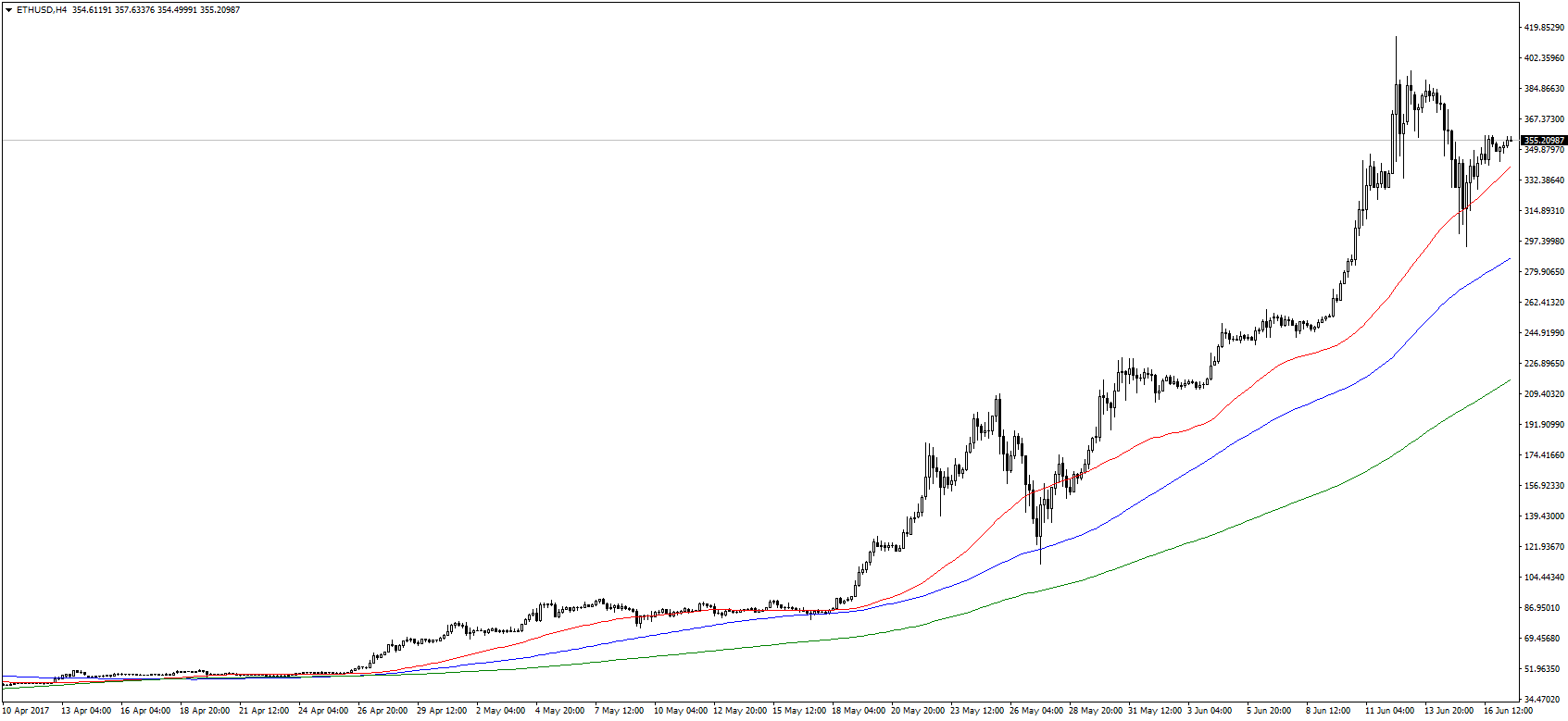 This month, we have seen another push on Ethereum value which has been caused by two main factors – increasing demand and positive changes.
Increasing interest in Ethereum from China
China had long been the largest market for bitcoin before being replaced by Japan. In all that time, though, there wasn't much interest in Ethereum, and the bitcoin exchanges in China did not even offer it. This is changing now with the announcement by Huobi to offer Ethereum trading starting June. Huobi is among the three largest bitcoin exchanges in China alongside OKCoin and BTCC. Following Huobi's announcement, OKCoin has also announced that it may launch Ethereum trading soon.
The increasing interest in China will be a major boost for Ethereum since the crypto community in China is quite large. Increasing demand from China has boosted Ethereum value, but the increasing interest is coming from even unexpected sources.
The Royal Chinese Mint has started testing and experimenting with Ethereum trying to create a digital renminbi
The Bank of Russia also aims to create a digital rubble, with the experiments done in collaboration with the country's central banks last year
Peking University's creation of an Ethereum laboratory to study the applications of the Ethereum network
Creation of Jiangsu Huaxin BIockchain Research Institute (JBI) by Chinese corporations also attempting to utilize Ethereum's network
Ant Financials experiments with Ethereum; AF is Alibaba's financial arm and has a $60 billion funding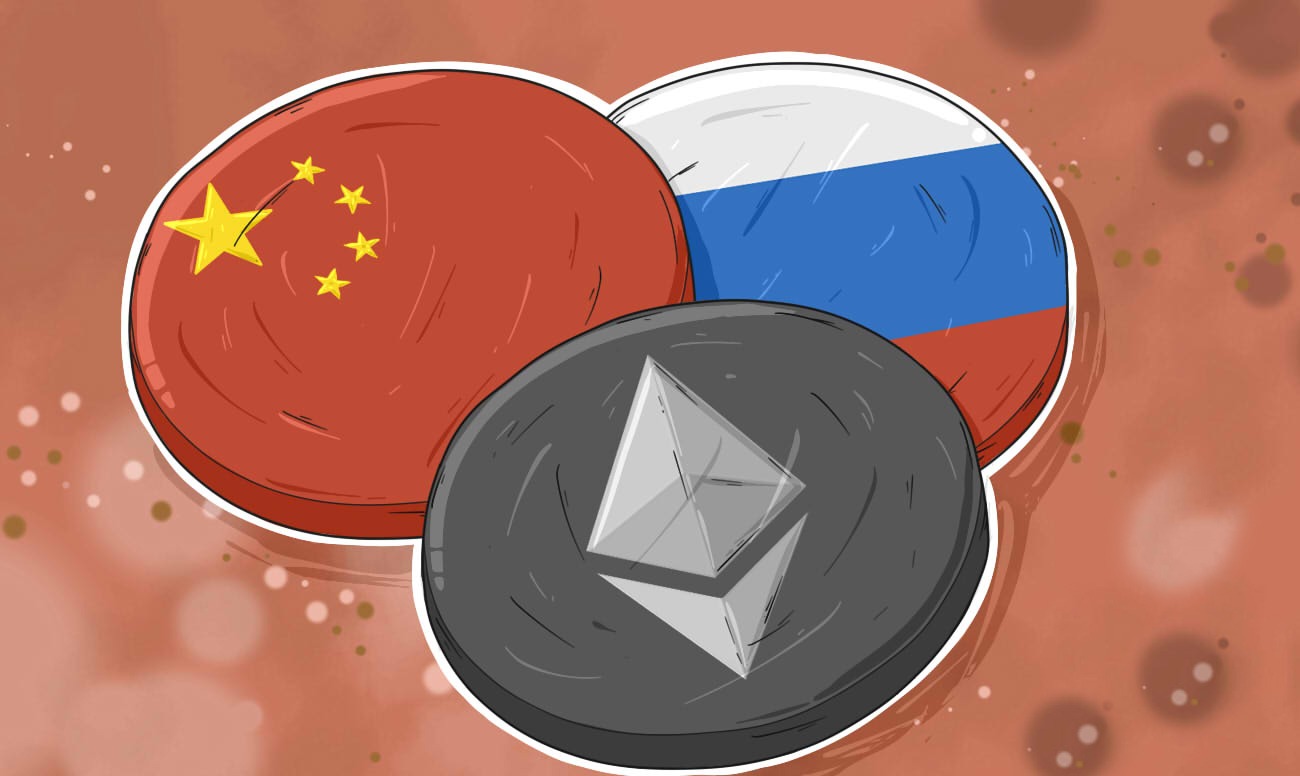 While bitcoin remains primarily a money transfer system, Ethereum value is rising because of other innovative functions. Interest has also grown because of the proposal to implement ERC20 into the Ethereum network, which would help to standardize operations.
What exactly is ERC20 and how it impacts Ethereum price predictions?
The main function of the Ethereum network is for developers to create platforms on the network and have it decentralized. The decentralization of applications on the network is done through tokens, which are the actual codes.
Think of the Ethereum network as having 3 layers, at the top are the tokens, which is where the apps run. The beauty of the Ethereum network is that you can create any type of application you want, and set your own rules. This is why the big companies on EEA are so interested. Keeping the network alive are the miners who are responsible for maintaining the database – this represents the middle layer. For their role in providing the necessary computing power for the apps to run, miners are rewarded in Ether, which is the cryptocurrency. Finally, at the bottom, is the actual blockchain technology, similar to the Bitcoin by bitcoin and any other cryptocurrency.
ERC20 has still not been implemented, but it is a set of codes that dictates how Ethereum tokens operate, making them similar across the network. In so doing, it will be far easier for developers to create apps and launch them on the network since everyone will know how they need to operate.
Ethereum analysis: How fast we expect its value to rise?
It's no secret that Ethereum value is not about to slow down in its rising value, there is just too much interest in the technology. The only question is how fast, and that is very difficult to tell. Compared to bitcoin, Ethereum still only has theoretical uses, which may be very innovative, but in the distant future.
So far, the rise in value can be described as speculative, with some experts claiming that it is in bubble territory. The major investors and crypto brokers do believe this, which is why the hedge funds have not invested in any cryptocurrencies, including Ethereum. Therefore, for someone interested in steady investments, this may not be it, Ethereum value will be growing in leaps and bounds for the near future.