At the moment, it may be difficult to imagine that the future of bitcoin is unclear. Several times already, we have talked about how much potential the cryptocurrency has based on recent developments. However, several major bitcoin investors are now dumping their bitcoin in favour of other alternatives.
What has led to the shift in perspective?
Over the past several months, the bitcoin network has been experiencing a lot of lag that has threatened the future of bitcoin. These lags are due to the high number of transactions being processed in a day. According to Coinmarketcap, for example, there has been over $21 billion worth of bitcoin transactions. Meanwhile, blockchain.info reports that there are over 200,000 unconfirmed transactions. These problems have caused the fees for transacting in bitcoin to skyrocket, making the cryptocurrency very expensive to use.

Today, the cost of a single bitcoin transaction can be around $26. However, if one would want to have the transaction processed faster, they have to offer higher fees to the miners that can go as high as $50. This is in spite of the transaction period taking hours and even days to complete. In this regard, a lot of bitcoin enthusiasts now see the core property of bitcoin fading away. According to bitcoin's whitepaper, it was supposed to be way faster and cheaper than conventional money transfer systems, but now it is even more expensive than, say, Western Union.
One of the main detractors of bitcoin is Emil Oldenburg, who is the co-founder of bitcoin.com. Bitcoin.com is one of the largest bitcoin exchange as well as offering mining services and wallet storage. He warned that the troubles dogging bitcoin have made it 'virtually unusable'. Furthermore, he went on to say that an investment in bitcoin at this time is extremely risky. Due to these reasons, he stated that he was going to sell all his bitcoins for bitcoin cash (BCH).
On the bitcoin cash network, transaction fees average $0.25 and the speed is much faster. That is because, when bitcoin cash forked away from bitcoin in August, they increased the block size from 1MB to 8MB, allowing for better scalability.
In order to sell his bitcoins, Oldenburg had to pay $50 for the transaction to be sped up, yet it still took 12 hours to complete. He did not disclose how much he made from the sale, but said that the Tokyo-based exchange workers had become major winners.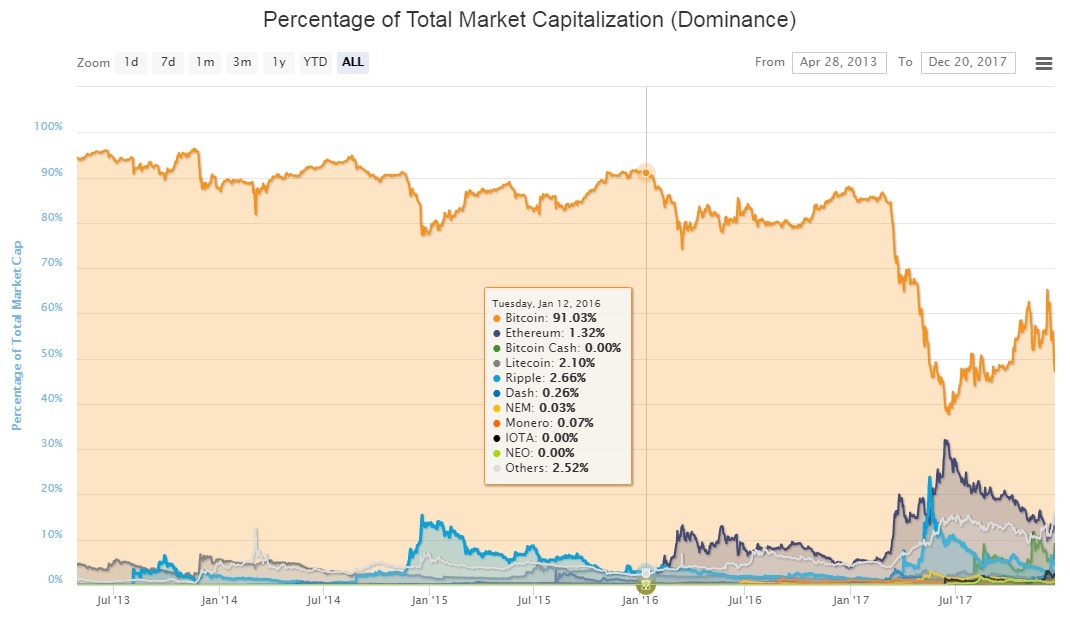 What do these comments mean for the future of bitcoin?
Despite some of the recent comments to steer investors away from bitcoin, they haven't stopped bitcoin's rally. Last week on the 17th of December, bitcoin topped $20,000, which is what we were hoping to achieve in 2018. It would seem the enthusiasm around bitcoin is growing faster than the negative opinions. However, bitcoin's dominance is also decreasing, now at 47.2% compared to earlier in the year when it commanded about 85% of the crypto market cap. This shows that increasing interest in other cryptocurrencies may actually lead to a decrease in the value of bitcoin, even though it will probably take years.