An increasing number of companies are exploring blockchain technology to see how best it can be used to improve their businesses. Amazon has joined the growing number of companies embracing blockchain. The company has partnered with blockchain incubator ConsenSys to enable its customers to build and manage their own blockchain platforms. This will be done in partnership with the easy-to-use Ethereum-based ConsenSys cloud platform called Kaleido.
The move by Amazon is part of its effort to enable blockchain to be more accessible to its millions of Amazon Web Services customers. Amazon Web Services is the cloud-computing arm of Amazon. The Kaleido platform is going to help customers move faster and not worry who or how to manage their blockchains, Amazon Web Services said in a statement.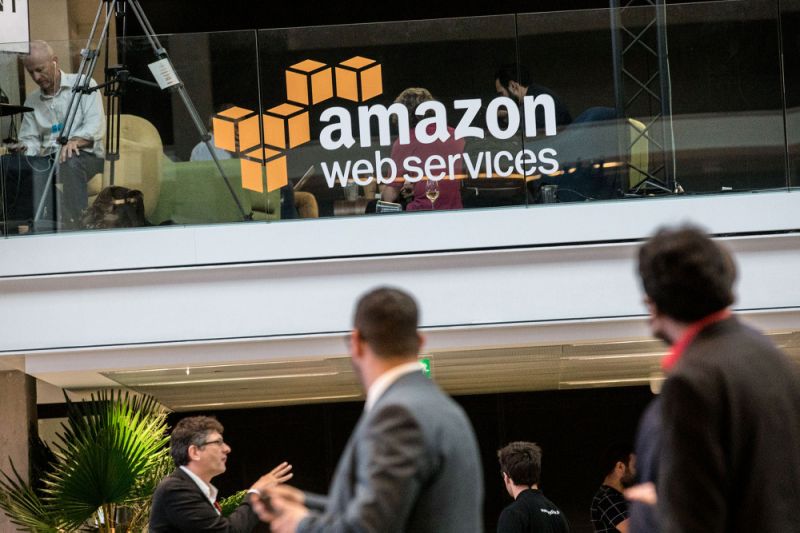 The collaboration between Amazon and ConsenSys
According to Kaleido co-founder, Steve Cerveny, the blockchain business cloud will enable Amazon Web Services customers to launch and even operate blockchain networks without the need to spend millions of dollars writing a custom code. The customers don't have to become PhDs in cryptography since Kaleido will give them a simple platform to build their company on the blockchain, added Cerveny.
Joseph Lubin who is a co-founder of Ethereum and also a co-founder of ConsenSys introduced Kaleido in New York during the Blockchain Week on May 15, 2018. Amazon's collaboration with Kaleido marks a turning point for Ethereum and also for blockchain technology. It is a heavy-duty, full-stack method of getting Amazon into Blockchain solutions, Lubin added.
Blockchain technology can be used to help Amazon streamline its business operations especially when it comes to supply-chain management. Lubin said that they are in the process to accelerate the adoption of Ethereum and all the benefits that decentralized systems have. He added that they believe Kaleido will become a de-facto standard and a blockchain platform used by businesses around the world.
JP Morgan, HSBC, and Facebook turn eyes towards blockchain
According to recent reports, Facebook has assembled a team to exclusively focus on blockchain development. The team includes;
James Everingham, former vice president of Engineering at Instagram.
David Marcus, former president of PayPal and former VP of Facebook's Messenger unit.
Kevin Weil, former VP of product at Instagram
When Facebook banned any crypto and ICO advertising on its platform, some thought that the company was against cryptocurrency. To the contrary, the company's action was aimed at preventing scamming people from using its platform to swindle people of their money using fake ICOs and cryptos.
In April 2018, JP Morgan, the biggest US bank based on assets partnered with National Bank of Canada, among others, to develop an app based on its Quorum technology. The app will be for debt issuance (treasury bonds, corporate bonds, among others) on the blockchain. The issuance of $150 million of a one-year floating Yankee CD alongside a 'simulation' of the issuance on the blockchain was used as a test. JP Morgan acted as the sole dealer in the transaction. The new app is meant to perform all the things associated with debt issuance across "originating, distribution, execution, settlement". The app will also capture interest rate and maturity payments.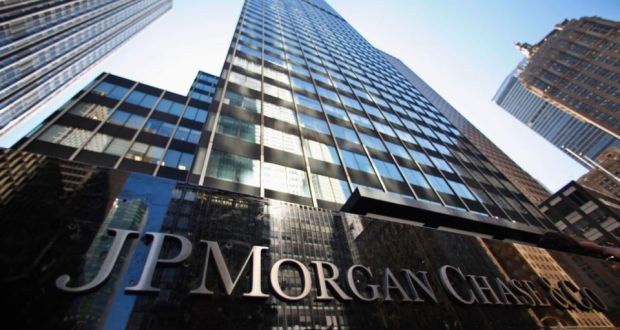 Earlier in the month of May 2018, HSBC announced that it had for the first time utilized blockchain technology to complete a speedy commercial trade finance transaction. Under normal circumstances, such a transaction takes a week to complete while using normal paper-based processing mediums. The transaction was the first that a blockchain has been used for a commercial trade finance settlement.
In the HSBC transaction, the bank issued a letter of credit for the U.S food and agriculture firm Cargill. In the deal, bulk soybeans were to be moved from Malaysia to Argentina. The letter of credit for this transaction was issued by ING, a Netherlands based financier, reported CNBC.
At the same time, Samsung which is the largest manufacturer of semiconductors and smartphones has also indicated its confidence in the blockchain. The company said that it is considering using a blockchain ledger system to track its global shipments. According to the company, this move could slash its shipments costs by up to 20%.
Lubin observed that ConsenSys is currently overseeing at least 50 blockchain projects and has experienced an increased interest from multi-national corporations. It is only three years ago that ConsenSys was getting calls from firms trying to spell the word blockchain and trying to order one in a particular color because their boss had told them they should get a blockchain, Lubin mused. At this point, there are tens of thousands of companies from around the world that have invested heavily in blockchain technology.