Technology has truly revolutionized the way people invest these days. From online Forex trading to online stock trading through smartphones and now cryptocurrency. Bitcoin is gradually replacing the position of gold as an asset in financial crises, despite it not having any intrinsic value. This year, you should definitely consider investing in bitcoin because it has a very positive outlook and a huge potential for growth.
Past performance of bitcoin
Over the past year alone, bitcoin value has almost tripled! That makes investing in bitcoin very lucrative. Exactly one year ago, on the 25th of April 2016, bitcoin was trading at $464 on most bitcoin exchanges. Yesterday, it closed slightly above $1,260 and is inching toward the $1,270 record set on the 6th of March this year. However, the climb has been rough, to say the least, and there were several bumps along the way: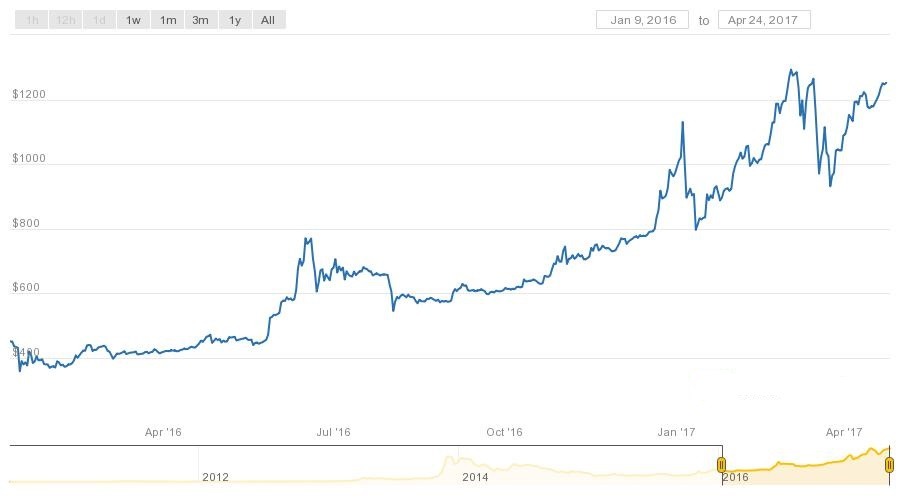 Brexit
Right before the Brexit vote, many people had turned to bitcoin as a safe haven for their money. This caused a sharp spike from about $575 on the 9th of June 2016 to a high of $774 on the 18th of June. Then opinion polls before the vote suggested Brexit the UK would vote to stay, and people dumped bitcoin. Within just five hours, bitcoin shed about $100 in value to $551, and it was only able to touch $660 after the Brexit vote results, regaining most of the lost value.
US presidential elections
A similar situation occurred in the days leading up to the US elections, with bitcoin value rising from fear of Trump uncertainty. When polls showed a likelihood of a Hillary victory, bitcoin took a dive then started its rally back up.
Chinese government investigations
After reaching a peak of $1,285 on the 3rd of January, the People's Bank of China announced investigations into major Chinese bitcoin exchanges, sending bitcoin value tumbling below $1,000. At the time, China was bitcoin's largest market, and this was a blow to the industry.
Bitcoin ETF
Again, bitcoin value tried to rise before it was again struck down by the SEC's decision to reject the Winklevoss' bitcoin ETF. Right before the decision, the hype created by analysts caused bitcoin value to spike and even reach $1,330, although temporarily. When the rejection was announced on the 10th of March, again bitcoin fell.
Hard fork fears
After all the external hits, an internal war was raging about splitting bitcoin into bitcoin unlimited and bitcoin classic. As the discussions and fears went on, anyone investing in bitcoin ran, and the value went below $950 by the 24th of March.
Arguments FOR investing in bitcoin
Despite all the hits taken, bitcoin value has still been rising every time like a phoenix. Many experts who had claimed bitcoin was just a fad or was overvalued have been proven wrong. Now the only question lies in bitcoin regulation. It has become obvious to financial regulators there's no stopping it, and this only makes investing in bitcoin more lucrative.
Legalization of bitcoin
The governments of Japan and Philippines have finally legalized bitcoin, making it acceptable as legal tender. The Philippines actually legalized bitcoin earlier, 30th January, but Japan's move is most significant. Market data by Brave New Coin shows that Japan's holds 41% of the global bitcoin market. Russia is also seeking to legalize bitcoin, and although it's not a major player, it gives hope to the legalization of cryptocurrency.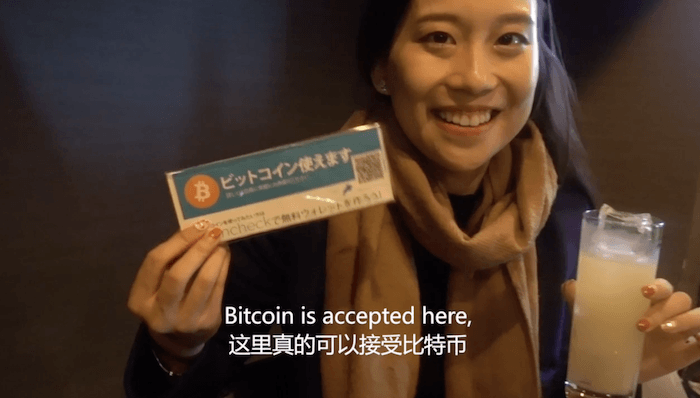 Economic uncertainties
Japan's 10-year bond yields have dropped to 0%, and the government is not taking any measures to reduce inflation. If this continues, the Japanese might turn to bitcoin as a safe have, and since they control more than 40% of the global market, higher demand will push bitcoin value up further.
In India, people are seeking alternatives to their currency ever since the demonetization of 500 and 1,000 rupee notes. Such a large economy turning to bitcoin could also give bitcoin a spring. Europe is also in an economically uncertain time with several elections going on; even more reasons why investing in bitcoin is a great choice.