IOStoken is a relatively new cryptocurrency. IOS stands for Internet of Services. The crypto is designed to offer a solid infrastructure for all online service providers. It is an innovative altcoin and comes with a secure blockchain technology which provides horizontal scalability. The crypto also offers the user a very high transaction throughput. When you use the IOStoken platform, you will enjoy a completely decentralized way to exchange online services and digital goods. On the other hand, it allows the developers to deploy large-scale dApps which are capable of supporting a large number of users.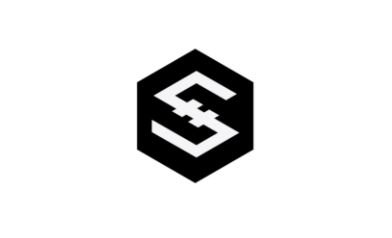 How does IOStoken crypto work?
IOStoken comes with a series of ingenious innovations among them Proof-of-Believability consensus approach and Efficient Distributed Sharding. The developers of the crypto are able to immensely increase the system's output while at the same time guaranteeing security. The crypto stands out from the older cryptos of 2017 because it offers ultra-high TPS, as well as, very secure blockchain and privacy protection. It comes with numerous possibilities for all the online service providers to serve their customer base.  During the crypto's ICO, the price was $0.01. The total supply of coins was 21 billion while circulating capital stood at 11 billion coins.
How has it performed?
IOStoken started at $0.023. The market cap as of 16th January was zero while the volumes traded were $98 million. Since it was launched, the coin has continuously grown both in volumes traded and the price. Early on 26th, the coin traded at $0.099 down from an all-time high of $0.136 which it had reached on the 24th of January. Market cap as of 25th was $854 million and the volume was $618 million.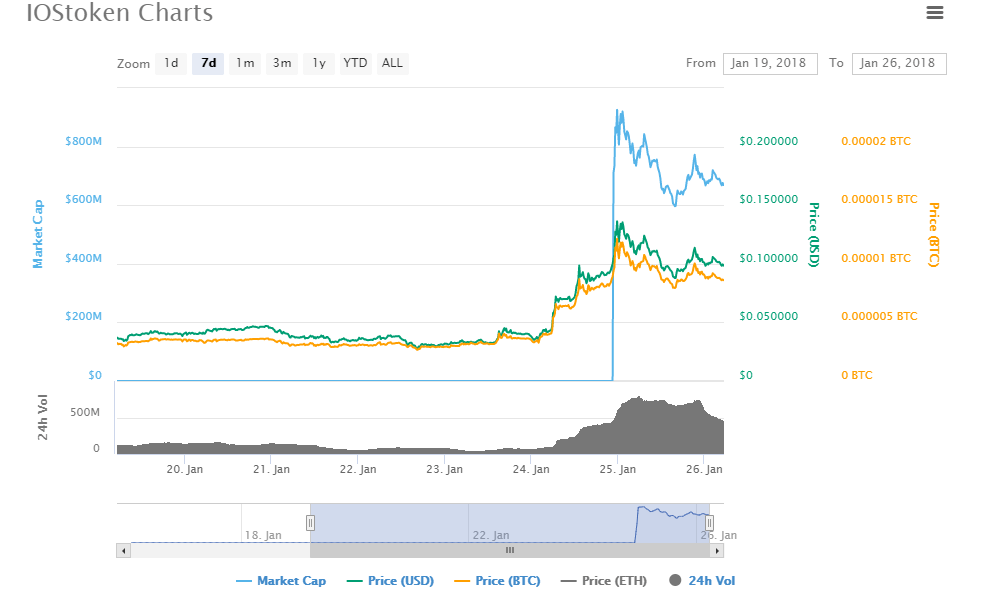 Should you invest in IOStoken?
As stated earlier, this is a very new cryptocurrency and it has not gone through the normal full market motions. Between 24th and 25th of January, the price surged to reach a high of $0.136. But immediately after, some sort of market correction happened and the price started to fall. As of 26th, the price continued on a bearish mode. Bitcoin and other leading cryptos started the year on a low and the prices have not yet gone up to where they used to be in December. It is too early to tell whether this crypto will rise or fall any further. There is no historical data to gauge the performance of the coin with and this makes it a little bit risky to invest in. However, if one was to just look at the concept which the altcoin is based on, then there is every likelihood the price will stabilize and start rising again soon.