The Jibrel Network aims to allow people to tokenize and digitize traditional assets onto the blockchain. These tokens are used to serve as equities, currencies or even commodities. The token which is based on the Ethereum blockchain will be referred to as Crypto Depository Receipts (CryDR). The tokens will use the smart contracts concept for all transaction purposes.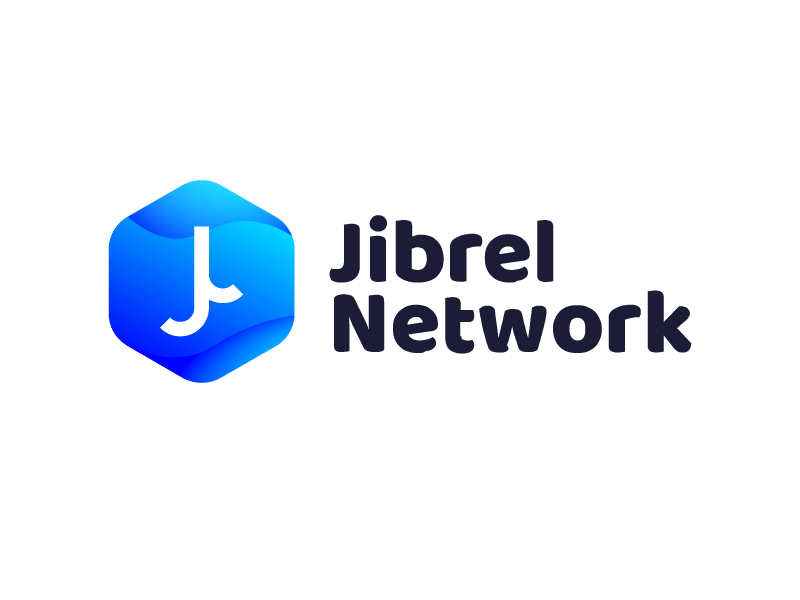 Jibrel Network will be used to bridge the gap between traditional or existing financial infrastructure and the crypto economy. According to the team behind the crypto, problems facing the traditional banking sector such as high fees and sluggishness in the transfer of money will be done away with. Jibrel Network makes investing in cryptocurrency easy for the masses, both the old and the new investors should be able to enjoy. This is achieved by allowing different currencies and assets to be traded via a single platform.
The Jibrel Network will offer currencies, commodities, equities and other financial assets represented as standard ERC20 tokens on the Ethereum blockchain. The company will achieve this by creating CryDR. The Jibrel token can be used together with decentralized financial instruments such as securities and bonds. Indeed, Jibrel has the potential to solve existing problems in the financial sector such as high transaction fees and slower times. This is an advantage that cryptos such as Ripple and Litecoin also offer.
How does Jibrel Network work?
In the Jibrel whitepaper, the developers indicated that they will use cross-chain communication module even though the network uses public blockchain. But they have hinted that they would adopt such technology if it becomes scalable in the near future. The Jibrel Network has an online-exchange that has been made to facilitate trading cryptocurrencies as well as fiat money. This will be done using tethered tokens that are backed by real assets. In other words, for every tethered token that is created and issued, there will be a traditional asset supporting it.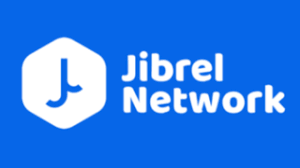 The Jibrel Network has guarantors who ensure that all the tethered tokens remain stable. By using the tethering mechanisms, app developers at Jibrel get a chance to create a wide range of dApps. The dApps can include payment processors, innovative trading platforms or wallets.
The performance of the JNT token
In early February 2018, the Jibrel token started at an average price of $0.6. This was immediately after Bitcoin touched a year-low of $6,000 on Feb 6th. The token remained above $0.5 until early March when the price started gradually but steadily sliding down. This went on until April 8th when it closed at $0.167. The price then rose until it reached a new high of $0.5 on Friday, May 18th. On Saturday, the token gained by more than 34% to trade at $0.569.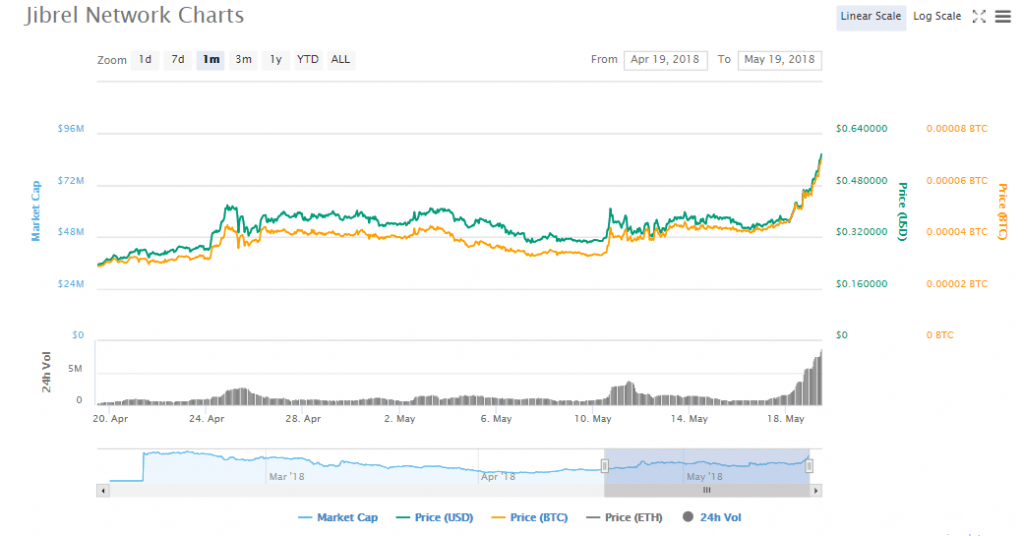 The market cap of the token started at almost $90 million in February before sliding to $25 million in early April. It then regained and reached $55 million on May 18th. The value had since climbed to reach $85 million in the morning hours of May 19th. The story about the token's 24-hour traded volumes is no different from that of market cap. On Thursday, May 17th, the volume was $1.8 million and on Friday it rose to $6.2 million before climbing on to $8.3 million on Saturday.
Is it a safe crypto to invest in?
Jibrel Network token is still young for it to have settled at its rightful price range. However, it has proven to be a network worth checking out especially because of its unique platform which brings together traditional assets and blockchain technology. Moreover, it seems a bit sturdy given that it is a cryptocurrency, and also because it is backed by real assets.