Nanjcoin is one of the many altcoins launched in the first quarter of 2018. The company behind the crypto is based in Japan. The altcoin is Ethereum-based and is designed to focus on sports, more specifically baseball. Nanjcoin team boasts that the crypto is the first in Japan which fully complies with Ethereum ERC 223 standard. According to its official website, the company intends to use the crypto as a means of settlement in several sports fields. The crypto will also be used for donations to players and teams.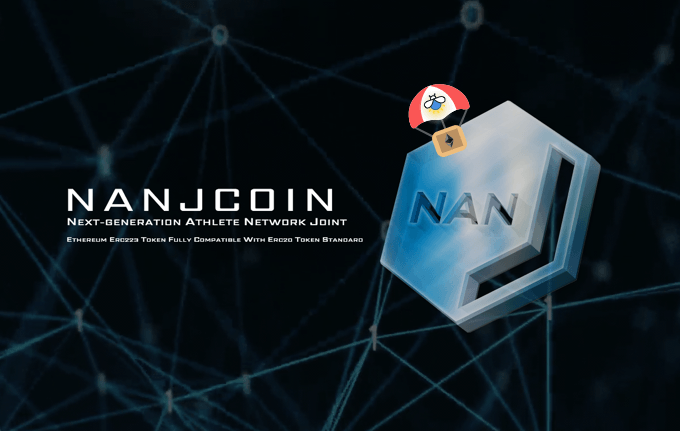 The company wants to build a system whereby, financially strapped sports players, teams and organizations can receive aid from anyone who can afford to. This will eventually lead to teams which have few players whether locally or overseas receive support from all over the world. The company further plans to make it possible for those who donate to have voting rights. Such voting rights will make it possible for the donors to have a say in the management in the sports team they actually donate to.
Understanding Nanjcoin cryptocurrency
The token symbol will be NANJ and the total supply will be NANJ 30 billion. Currently, the number of circulating NANJs is not clear. The allocation of tokens was as follows;
Open game or tokens to the public – 60%
Development cost – 15%
Marketing expenses – 15%
Operating team – 10%
According to the company, the allocation of 10% of tokens to the management team is to ensure that there is transparency all around. Even if the management team was to sell the whole 10%, the market cap and value of the company would not be affected in a big way. It is the plan of the company to sell 18 billion NANJ in the open game which consists of 60% of the total volume to be issued eventually. At the end of the open game, the team proposes to burn and do a lockup for all unsold tokens.
How is the NANJ performing?
From a low price of less than $0.0005 in the latter part of March, NANJ has risen to touch a high of $0.0047 on April 4th. The volumes traded on March 21st were in the range of $100,000 but the number has since surged to surpass $11 million. It is, however, important to remember that the $11 million is equivalent to just 1,642 BTC. For a new crypto, whose market cap is yet to be determined, the figures are positive.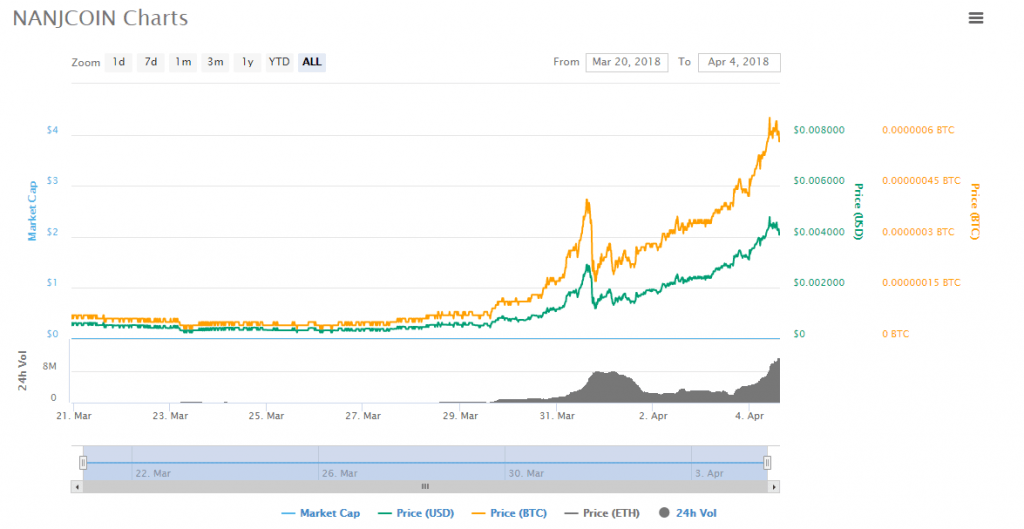 Analysis for the Nanjcoin cryptocurrency
Unlike other cryptocurrencies like Bitcoin, Nanjcoin is not experiencing a decline now. But at the same time, NANJ and other new cryptos might offer investors a chance to buy them at real-price. The concept behind the crypto is definitely a brilliant one but only time can help investors know where the crypto stands on the grand scale of cryptocurrency market. Lastly, even though the community behind the crypto is active, it seems most members are based in Japan.