Last September South Korea imposed a ban on ICOs. Following a trend established by several Asian countries and largely supported by the US, South Korea chose to prohibit project authors from selling tokens locally. This caused many businesses to launch ICOs outside of the country's borders and move to countries like Singapore and Switzerland. Now there is a reversal on the horizon as National Assembly proposes to lift the ban on ICOs.
Business Korea reported that "The National Assembly has officially made a proposal to allow domestic initial coin offerings. As the administration is sitting on its hands after imposing a total ban on ICOs in September last year, the National Assembly has come forward with an official recommendation". The administration is to discuss the issue with the Assembly, after which it will become more clear how realistic the lift of the ban really is.
A special committee on the fourth industrial revolution is actively advocating responding to the developments in the blockchain technology. The committee commented: "We need to form a task force including private experts in order to improve transparency of cryptocurrency trading and establish a healthy trade order. We will also establish a legal basis for cryptocurrency trading, including permission for ICOs, through the National Assembly Standing Committee".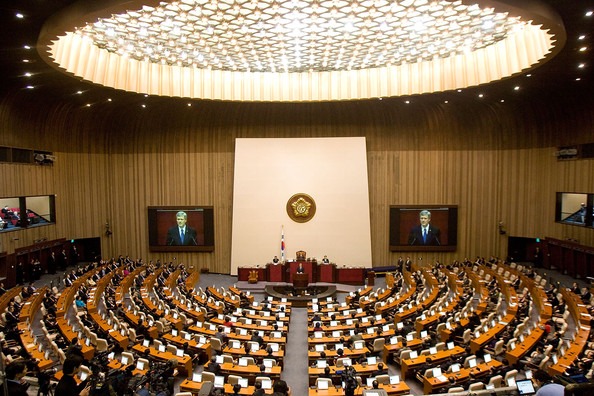 South Korea's self-regulation might be tested yet again.
We reported a few days ago the decision of South Korea's largest exchange to block 11 countries from trading. This decision was a big move for the self-regulation advocates that think the market can establish the most effective regulations on cryptocurrency related activities. If the ban on ICOs was to be lifted, self-regulation would be tested once again. Judging by the initial coin offerings happening in the world, it is not the most reliable sector. As a report by Chinese authorities shows, 92% of all blockchain-based project fail to reach 1.5 years. This does not only harm the ICOs but also damages the image of all crypto-related activities and blockchain technology. At this stage of development, it is important for every country to stifle the counterproductive operations without blocking the advancement of the technology.