Stellar Lumens go by the abbreviation XLM, and this past week it has burst onto the scene, quickly approaching the top 10. With a market capitalization of just under $3 billion, it is now the 12th largest cryptocurrency, and it's about time. The cryptocurrency has been around since 2014 and it is only now receiving the attention it deserves.
What exactly are Stellar Lumens?
Stellar Development foundation is the company behind Lumens. Initially, the cryptocurrency was referred to as Stellars, but the name was changed to Lumens in 2015. It was created by Jed McCaleb who was, prior to this, one of Ripple's co-founders. McCaleb left Ripple to pursue a different vision, which was a blockchain network that was more versatile. At first, Stellars were based on pretty much the same blockchain as Ripple, but the system did not work well. At some point, it even crashed the network, so the company created a different technology.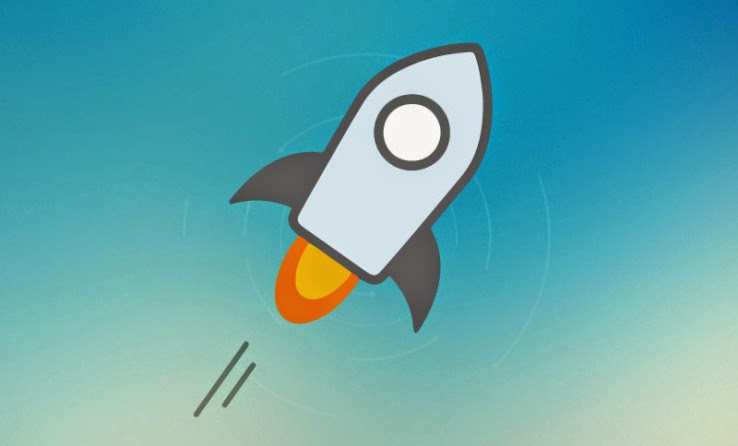 Stellar Lumens transactions are also recorded on a distributed ledger. However, unlike other cryptocurrencies that require miners to maintain the ledger, Lumens uses a different technology – Stellar Consensus Protocol. This new technology relies on a consensus algorithm instead of mining, and was the first safe construction of a federated Byzantine agreement (FBA). The system uses less power to verify transactions, while at the same time being faster. The company prides itself in the ability to process transactions within 2 – 5 seconds, which is faster compared to other cryptocurrencies.
The intention of the company was to create a completely decentralized blockchain that would not require intermediaries like exchanges. Within the Stellar network, you can create your own digital token that is valued in whatever cryptocurrency or even fiat currency.
How has it been performing?
Since its re-launch in 2015, Stellar Lumens hasn't been able to find footing in the crypto world. The company had been focused on improving banking services in the developing world, with effort put in Nigeria, India, Philippines and other African countries. The projects in these areas have already been successful, proving that Stellar Lumens can indeed function well. Its purpose was to ease cross-border payments, allowing the exchange of fiat currencies.

Lately, though, it has seen very rapid growth on the back of partnerships with some major corporations. IBM already has its own blockchain platforms, but they also partnered with Stellar Lumens to improve payment processing. Other financial institutions including Barclays and Deloitte also use Stellar Lumens in order to reduce the cost of transactions. In the past two weeks, the value of Lumens has increased from $0.04 to the current $0.16, about a 300% gain.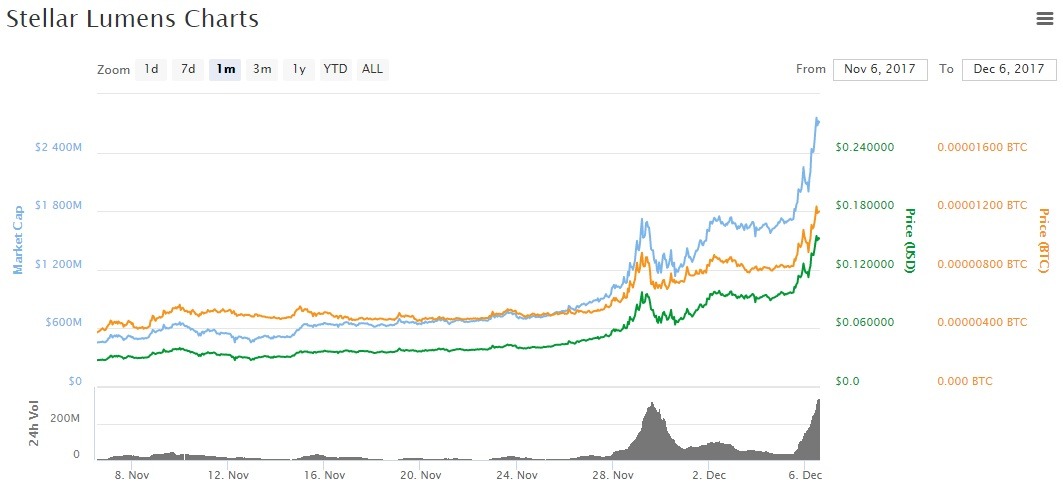 Add to that, the company indicated that they were meeting with Coinone officials, which could mean that Stellar Lumens would be listed there. Coinone is the largest crypto exchange in South Korea, which is also the top crypto consumer. A listing at Coinone would certainly increase its value because now it is only available on Kraken, Poloinex and Bittrex. Besides, the purpose of Stellar Lumens may make it the preferred cryptocurrency for ICOs, since investors will be able to convert and transfer funds easily. Come 2018, we should see this altcoin gain significant growth and is definitely one to invest in.