The ugChain cryptocurrency was founded in the Far East and UGC is its ticker symbol. The crypto is based on Ethereum blockchain technology and it uses ERC20 token standard. The UGC team was initially solely in gaming. They have now developed the ugChain ecosystem where intends to make fund management a lot easier. The participants in the ecosystems no matter where they are around the world are supported by the ugChain which uses double blockchain technology.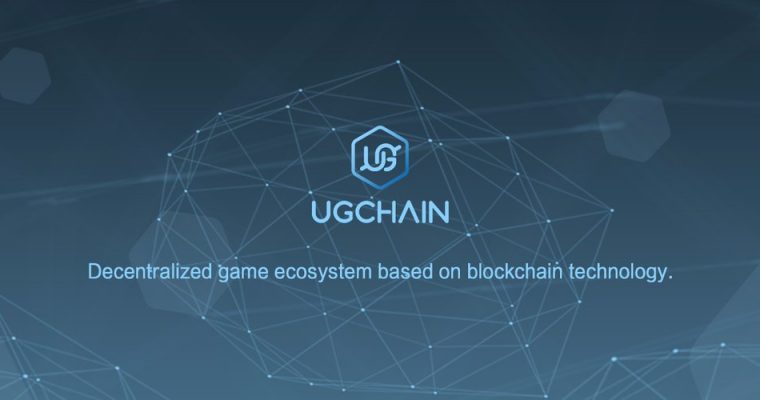 ugChain ecosystem is made up of a series of decentralized applications. The core of the ugChain is a Decentralized Account System (DAS) based on blockchain technology. The primary goal of ugChain is to cover the entire decentralized game industry using its blockchain. When this is achieved, users from around the world will enjoy solving many of the problems that exist in centralized systems. They will also enjoy better quality connectivity. ugChain is primarily designed to help grow the UG blockchain'.
Why invest in ugChain cryptocurrency?
More than 500 gamers in China have already joined the ugChain ecosystem. In 2016, the company received funds through a joint investment from Cyberagent, Legend Capital, and Sequoia Capital. Some agreements have been reached with several paid-reading channels and they will use UG program to decentralize their marketing systems. There are several contract programs featured by this altcoin which are designed to help gaming community become channel operators. All community members and their transactions are kept autonomous under the ecosystem. The members vote to decide the material issues affecting the system. The UGC shares represent one's voting right.
The performance of the currency
The crypto was launched in 2015 and immediately joined the blockchain industry where other cryptos such as Bitcoin were already dominant players. In 2016, the ugChain was implemented into the gaming industry. In 2017, one of the many things the developers did was to launch the ugChain white paper version v1.0.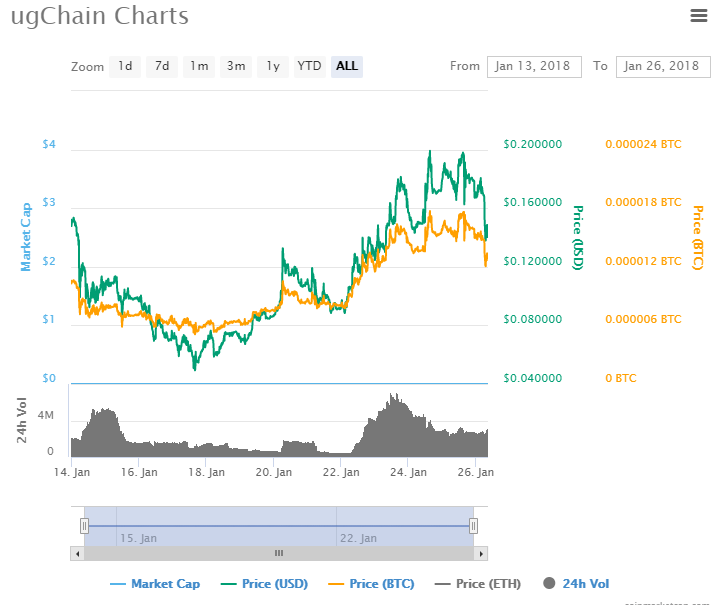 On the exchanges, the coin started 2018 at a high price of $0.15. The market cap was at zero on 13th January. On January 24th, the price reached the highest mark of $0.2. The price has since fallen to $0.14 as of 0900 CET, January 26th. Market cap for the coin remains zero but the volumes moved stood at 2.69 million as of 25th January.
The prediction for 2018
The UGC crypto is quite complicated than Ethereum or Dogecoin. The development team of the coin wants it to be easily adopted in e-sports extension industry, game distribution channels, game recharge and decentralized game account systems. Even though the coin has been traded for only a few weeks, it seems to be doing quite well.