Bitcoin has undergone a major correction in the past one month. The cryptocurrency which had hit a high of $20,000 towards the end of 2017 is now in the range of $11,000. Other than Ethereum, all the other major crypto prices have decreased significantly by about 50%. Even after the correction, some Bitcoin experts believe that this is the best time to stick with your coin and even invest some more in it.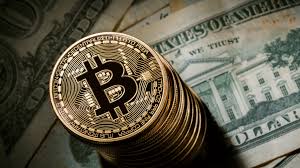 According to Brian Kelly, a cryptocurrency hedge fund manager BKMC, Bitcoin is here to stay. True, the volumes have gone down substantially. But to a keen observer, the volumes are migrating from Asian traders to the U.S and European retail investors. Through the strictly regulated exchanges like CBOE and CME, Institutional investors are now starting to embrace this crypto.
Where does Bitcoin stand now?
Cryptocurrency has certainly gained a lot of popularity in the latter part of 2017 and it has caught the attention of institutional investors. However, it is the Bitcoin crypto they will invest in first. Then they will diversify their portfolio by investing in other cryptos such as Litecoin and Potcoin. According to Wences Casares, a Bitcoin pioneer, Bitcoin, and blockchain technology have become an interesting experiment for many people. If the 'experiment' works out, it could change the world more than the internet did.
The performance of this alternative currency
Bitcoin is bullish by nature and is backed by very optimistic believers. While talking to PayPal CEO, Wences Casares said that he sees a future where this coin will win whether the Silicon or Wall Street venture capitalists believe in it or not. The demand for the currency is growing by the day in the west. In Canada, for example, Hydro Quebec has revealed that it will turn away Bitcoin miners who wish to have 'setup operations' in the province. While this is negative for the miners, it shows the rate at which the coin has grown.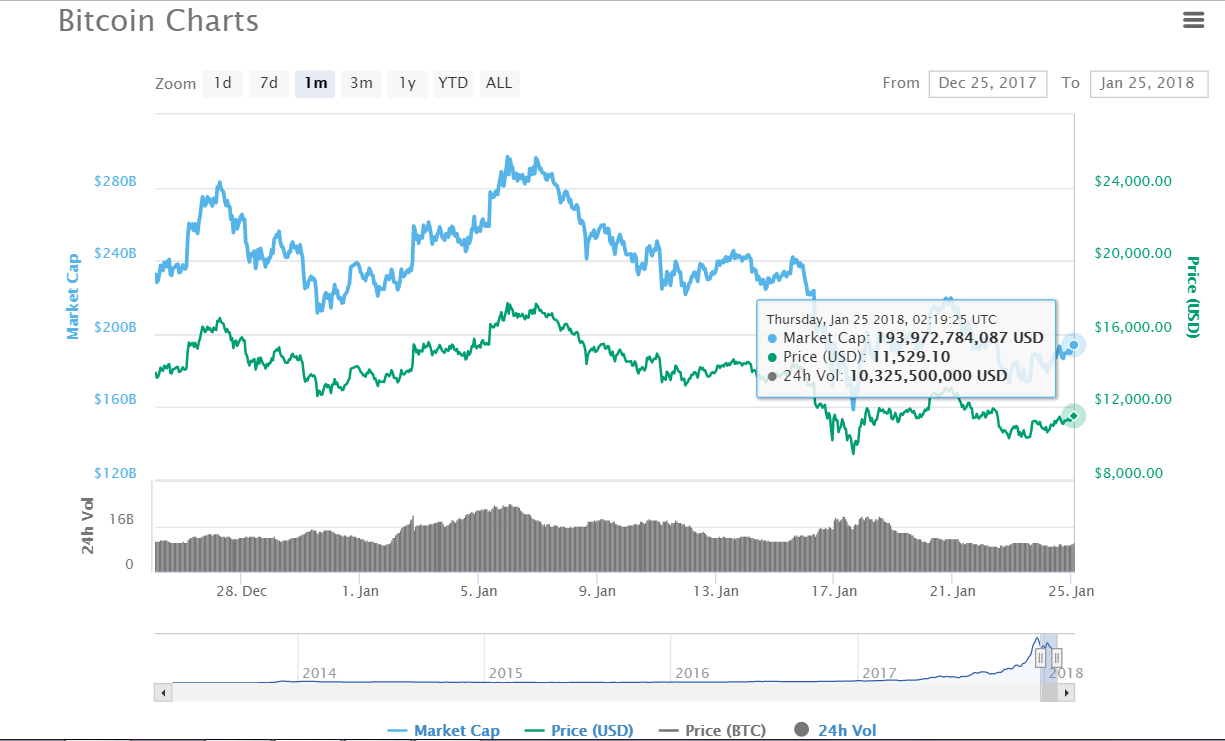 The currency started the year at $13,900. Market cap for the crypto stood at $230.9 billion then. In the past few weeks, the coin has continued to marginally decline. Early Thursday, the price was $11,500 while market cap stood at $193 billion.
Is it safe to invest in Bitcoin?
There are many believers of this crypto but at the same time, there are as many if not more people who are not wholly optimistic about the coin. This crypto has grown to where it is despite many financial investors and venture capitalists warning people to stay away. Today, institutional investors are slowly embracing the crypto. Given that they move huge volumes, 2018 promises to be a good year for Bitcoin.