When you see its logo, you might think it's a joke, but it really isn't. MonaCoin is a Japanese cryptocurrency that has been growing in popularity as an alternative to bitcoin. It was given the name after Mona the cat, a popular character in Japan that is often used in cartoons and anime. Despite the name and logo, it has been a seriously profitable cryptocurrency lately, and everyone is paying attention.
The story of MonaCoin
Unlike other cryptocurrencies that have a whitepaper and a team of experts behind it and are offered by crypto brokers, MonaCoin does not. In fact, the actual creator is not known. Just like bitcoin was first proposed by Satoshi Nakamoto, a pseudonym, this cryptocurrency too was created by Mr. Watanabe, which is also a pseudonym in Japan. Furthermore, it was only initially used as a joke – a way to congratulate someone on 2channel forums.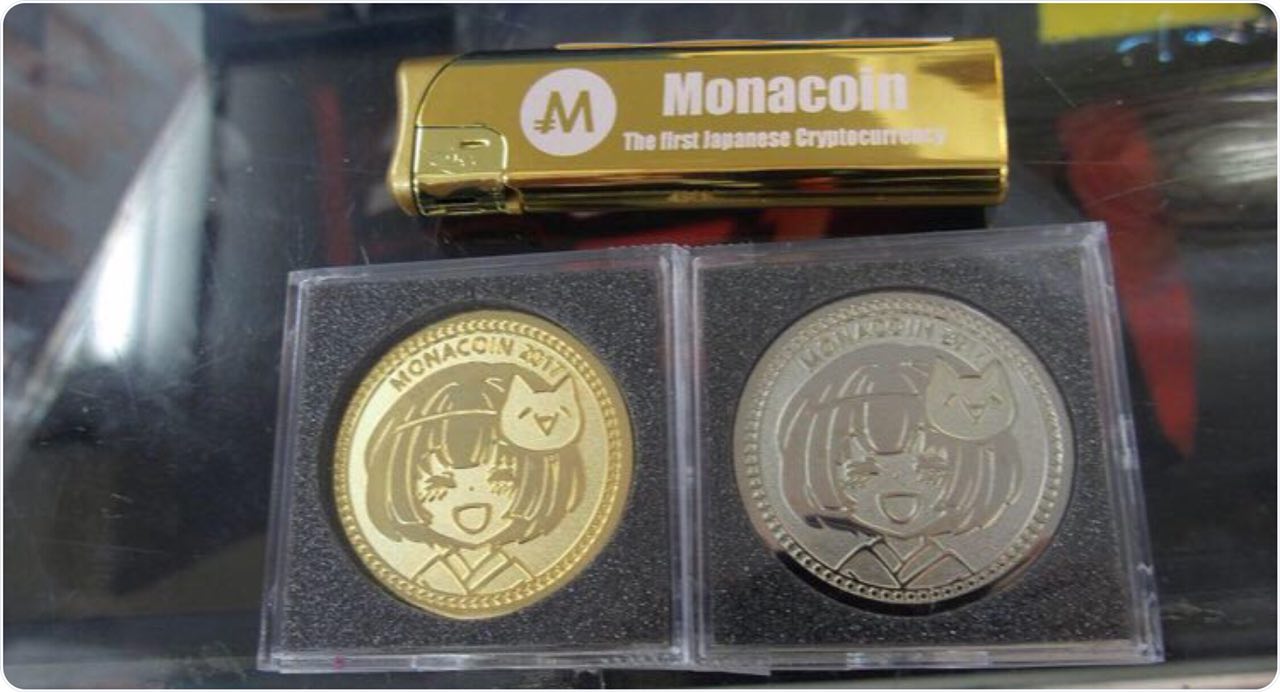 Since then, it has acquired a lot of other uses, including acting as a currency in Japan where the practice is legal. Its use in cafes and restaurants has now become common in certain areas of Japan. Its original function among gamers too has remained and it is still often used for shopping electronics.
It uses a unique mining system, though, known as Lyra2RE (v2) similar to that of Vertcoin (VTC). There are about 56 million MONA in circulation and a maximum supply of 105 million.
Will this cryptocurrency keep rising in value in 2018?
Yesterday, MonaCoin's market cap surpassed the $1 billion hurdle before correcting downward to its current $924 million market cap. At the same time, prices spiked to an all-time high of $19.82 according to Coinmarketcap. On the 1st of December, each coin was worth $6.16, giving it more than a 200% growth rate in under a week. This most recent price surge came after Japan's Financial Services Agency allowed it to be listed on four more exchanges in Japan. Upon the news, the trading volume of bitcoin on Xtheta increased and even surpassed that of bitcoin.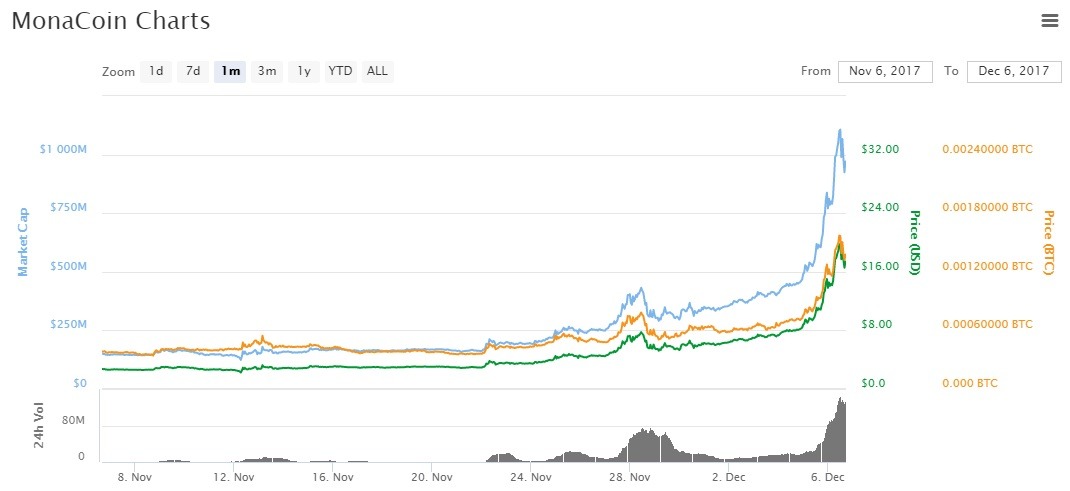 So far, Monacoin has been limited to Japan only and there has been very little trading outside the island. The 'Galapagos effect' seems to have taken over to propel the coin to among the most popular cryptocurrencies in the world. Japan is in itself a major cryptocurrency market, and they have in the past also favoured their own products. Take Facebook, for example, which the Japanese had ignored in favour of their own Mixi. The case of Monacoin seems to be the same as that, where the Japanese are enthusiastic about it simply because it is their own.
The problem with this cryptocurrency is that it is limited only to the Japanese market. Although huge, it is not enough to compete against other great cryptocurrencies like Ripple, Litecoin, IOTA and even Bitcoin. I don't see much utility in it either, which makes me think that it is really only a passing trend that will fade away in 2018. For now, it may have some more time in the limelight, perhaps even make it to the top 10, but it won't stay there for long.