AppCoins is a protocol for the App Economy which was created by Aptoide App Store. This cryptocurrency can be defined as an application-specific token which can be used to incentivize behavior which can then be used to raise money for the development of an app. AppCoin whose ticker symbol is APPC is a cryptocurrency which will allow transactions to be made within the app stores by manufactures developers, and the users.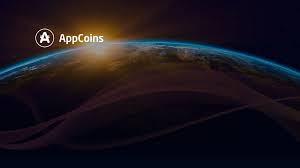 Aptoide was founded in 2011 and is the first social Android App Store. Aptoide has grown to have more than 200 million users with over 4 billion downloads and 1 million Apps. The firm has managed to point out what can be done in order to make the App Economy better. With the introduction of AppCoins, Aptoide intends to disrupt the current App Store duopoly of Google and Apple and introduce efficiency and transparency in the arena. The firm wants to integrate smart contracts and blockchain technology with all app stores.
How does AppCoins work?
In general, AppCoins is a cryptocurrency project whose goal is to create a protocol which is applicable to all the app stores in the market today. It will provide answers to a majority of limitations and challenges that the app economy already faces. The APPCs are ERC-20 compatible tokens which are distributed on the Ethereum blockchain. APPC tokens are designed to be used in the AppCoins blockchain platform to help users conduct transactions in the app store ecosystem.
This protocol seeks to reduce the intermediaries which often inflate the cost of advertising apps. It will encourage purchases within the app and other forms of app monetization and also help streamline the ever sluggish approval process. This new ecosystem will enhance transparency while incentivizing all parties to participate fully once it has been incorporated in a blockchain environment.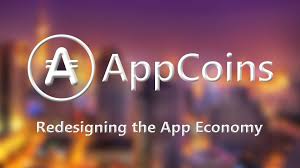 What AppCoins seeks to bring to the table
AppCoins seeks to improve the way advertising is done within the app store market. It will introduce a standard for all developers to advertise their games or app in the app store. They will pay AppCoins to the user for 2 minutes of attention. There is a Proof-of-Attention (POA) in the blockchain which prevents double attribution, fake identity and repudiation.
In-app billing is another feature which AppCoins seeks to introduce. A developer will need to integrate this feature into their app or game for it to be compatible with all the app stores. APPC coins are used to pay for items which were bought using fiat or previously earned through advertising.
App approvals which is a new trust model where developers are ranked 'critical', 'unknown', or 'trusted' will be introduced. The developers are ranked according to their track record of transactions in the blockchain.
The performance of AppCoins in the exchanges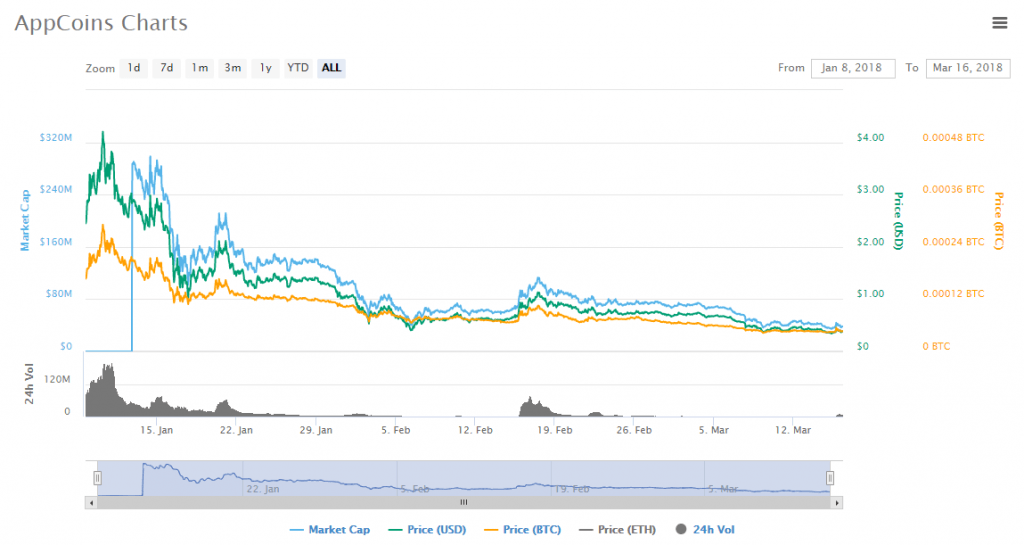 AppCoins was launched earlier this year. On January 13th, the market cap reached a high of $286 million making it one of the top performers then. The top price on that day was $2.89. Since then, the price and the market cap of the crypto have been going down steadily. Unlike Bitcoin which is recovering from a plunge in February, AppCoins is on a continued drop. As at 15th March, the closing price of the crypto was $0.36 while market cap stood at $41.9 million.
Can it grow to be bigger than it already is?
It remains to be seen if the Aptoide platform stands a chance of disrupting the app store market in the long run. It should be remembered that big firms such as Amazon and Samsung tried to enter the market but they failed to even make a dent. Maybe the AppCoins' concept might work given that it presents open and immutable protocols. AppCoins definitely has a tough ride ahead given that it is not really solving a technical challenge which can't be solved using Bitcoin or fiat money.