The whole 'decentralization' and blockchain trend does not seem to go away any time soon. Nowadays, it is becoming a 'thing' even in the finance industry. And there is definitely a great reason behind that, as it might cause a complete shift in the way of how marketing in business works.
Why that might be interesting for you? Yes, for you personally, reading that article right now? Simply because that is YOUR time and money being wasted on endless targeting campaigns on Facebook in pursuit of new customers, leads, and sales.
How it works today?
To put it simply, we've been witnessing a huge change in the marketing industry over the last few years. A change that has never happened to it in such a short period of time (I'm meaning about a 10-year time frame). And it all started with the appearance of social media marketing.
As much as it made it very simple to advertise something and to reach out to a great number of potential customers, as much it made us almost 'slaves' of this intricate system. Here is the thing – all major social media platforms you know are highly centralized organizations on their very nature, meaning that in order to you those, we need to agree for giving those websites full access to our personal data. Yes, it might seem that the Internet is a free and safe space. But in reality, it's far from being true.
Huge corporations like Facebook, Instagram, Tweeter, and YouTube know their value and will make sure to get all of the benefits they can from us. And meanwhile, we, as customers, get almost nothing in return – just the chance to advertise something without even getting a guarantee that it will anyhow benefit us as a result.
Now, let me explain everything on Facebook's example. As that is by far the largest and most used social network out there.
Shortly, if you want to advertise something on this platform, you need to launch a campaign and precisely select who you would like to target. Then you pay money to put this advertisement online. All the budget you spend on that goes directly to Facebook. And here is the trickiest part – when spending hundreds of dollars on FacebookAds, you are subconsciously thinking that now you are all sorted, that's where so-called Facebook Algorithms are taking their place.
Not that long ago Facebook decided to change its News Feed algorithm. Now users see more posts from their friends and family members rather than public posts that were promoted. That also resulted in lots of marketing strategies of big companies being changed. Facebook is not focused on the number of likes the post has anymore, it is all about commenting and sharing.
That all might sounds very promising and fair – Facebook just wants to make interaction online more friendly and engaging. And it is, for simple users who are coming to Facebook to check out videos of cats or like a photo of the cousin's baby. But what entrepreneurs who spent a fortune on Facebook adverts? This centralized platform is not eager to share its money with anyone. So, there is no incentive for random users to share information about the product or service they like with their friends online.
What we have as a result? Business owners and entrepreneurs keep spending large amounts of money on Facebook Ads, yet still relying on largely inaccurate targeting methods.
Is there a solution?
Thankfully, there is. And it became possible only because of appearance of blockchain technology. Yes, the same that is lying in the essence of all cryptocurrencies. Even a centralized platform like Facebook has its own cryptocurrency.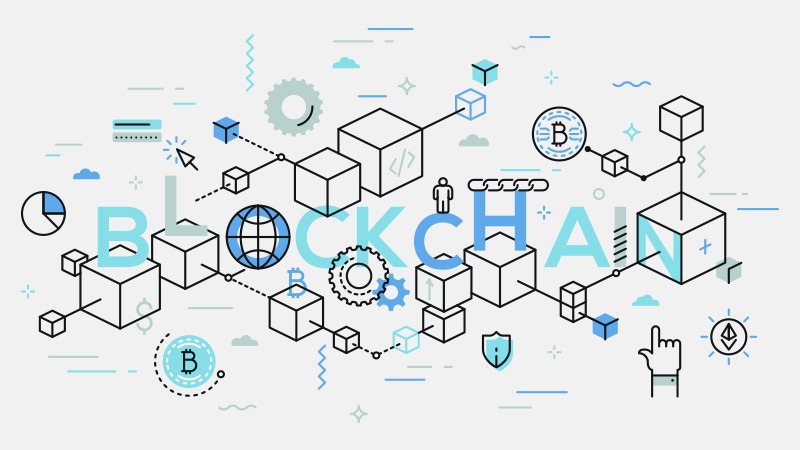 Many social studies have also revealed that we tend to trust recommendations from our family and friends more than of 'faceless' business pages with loudly screaming adverts, celebrities, etc.
And thus, there are now several platforms that with the help of blockchains introduced a so-called incentive technology that is supposed to change the way of how the current referral system is operating. Those are pretty similar to Facebook and allow users to define the target audience, the nature of the campaign they want to launch, their budget level and so on.
The system works pretty easy – if users enjoy the content, they can share it with the friends, who, in turn, will do the same, and ultimately create a whole chain of post sharing. It will continue until the final goal of the campaign creator won't be reached, or until the funding will run out.
And yet another cool feature of the incentive-based system is that those who shared will be rewarded for their involvement. Based on how much of an impact they have created, their reward can as increase drastically, so as to decrease if the content they shard was seen by a few people or was reviewed negatively.
What's the advantage of an incentive-based sharing?
The main purpose of an incentive-based sharing economy is to create a space filled with the content relevant to people watching it and that doesn't involve spam. That will make people think about the quality of the content they are (1) producing and (2) sharing.
But most importantly, that will allow all of us to take control of our personal data back.