Chevron was planning to acquire Anadarko Petroleum, a hydrocarbon exploration company that is ranked 257th on the Fortune 500 for $33 billion. With the acquisition, it would also take control of Anadarko's acreage in the Permian region that spans a vast territory from western Texas to southeastern New Mexico. Chevron already has a large presence in the Permian region, but the deal would allow him to virtually double the production from the basin in 4 years. In addition to this, Chevron was also looking forward to acquiring the company's liquefied natural gas export project in Mozambique.
Anadarko Petroleum Corporation was founded in 1959 and is headquartered in Texas. Its revenue in 2018 constituted $13 billion, compared to $158.9 billion made by Chevron Corporation in the same period. Anadarko employees 4,700 people and produces about 650 thousand barrels of oil per day. Chevron has over 50,000 employees and is in the top 20 on the Fortune 500 list. The combined resources would have allowed Chevron to expand its operations in the Gulf of Mexico, which is one of the most important sources of revenue for the company.
Anadarko will be acquired by Occidental Petroleum instead
Chevron made a bid of $33 billion for the acquisition of Anadarko, of which 75% was in stock and 25% was in cash. However, Anadarko preferred another bid from a smaller company, Occidental Petroleum, which offered $38 billion, of which 78% was cash and 22% stock. Chevron didn't make an updated offer and withdrew from the process, thus receiving a $1 billion breakup fee. "Winning in any environment doesn't mean winning at any cost. Cost and capital discipline always matter, and we will not dilute our returns or erode value for our shareholders for the sake of doing a deal," – commented Chevron Chairman and CEO Michael Wirth.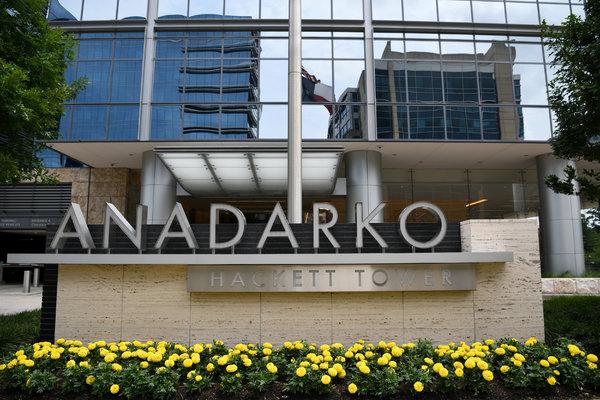 Occidental Petroleum is an oil company with operations in the United States, the Middle East, and Colombia. It was founded in 1920 and is headquartered in Texas. It is ranked 220th on the Fortune 500 and made a revenue of $17.824 billion in 2018. Occidental produces over 650 thousand barrels of oil per day. It secured a $10 billion investment for the acquisition of Anadarko from Berkshire Hathaway and agreed to sell Anadarko's operations in Africa to Total, a French oil company, for a further $8.8 billion. "We have long been convinced that a strategic combination with Anadarko represents a compelling opportunity for shareholders of both Occidental and Anadarko," – commented representatives from Occidental.
"Under the terms of the Revised Occidental Proposal, Occidental would acquire Anadarko for consideration consisting of $59.00 in cash and 0.2934 of a share of Occidental common stock per share of Anadarko common stock. Occidental has obtained committed financing for the entire cash portion of the aggregate transaction consideration, and completion of the transaction will not require or be conditioned upon the receipt of any vote or other approval by Occidental's stockholders," – reads the statement released by Anadarko.
Markets reacted to the news as Chevron shares gained 3.7% reaching $121.84. Shares of Occidental Petroleum were down 4.2% at the news to $57.66 as were Anadarko shares, which fell 1.8% to $74.51.