Earlier, on December 6, 2019, Mohammed Alshamrani, a 21-year-old second lieutenant in the Royal Saudi Air Force, opened fire in a classroom building and was killed after exchange gunfire with the other two deputies.
The motive for the attack is still unclear and investigators are trying to gather more information on the shooter's past life in Saudi Arabia. As FBI presumes, a shooting "was an act of terrorism". According to FBI Special Agent in Charge, Rachel Rojas, this presumption allows investigators to get access to a broader range of information on Mohammed Alshamrani and take advantage of certain "investigative techniques".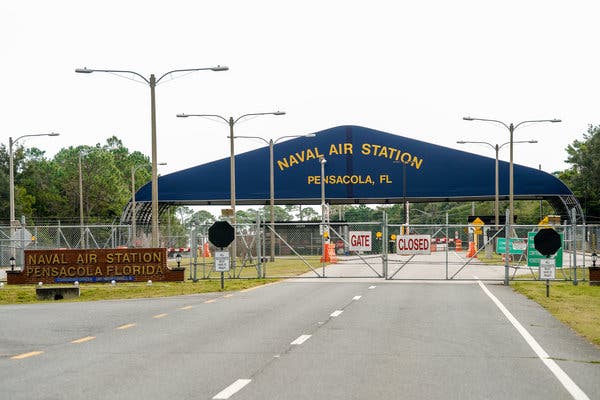 However, there is no proof that the shooter had any ties to terrorist groups.
As a result of shotting, three sailors were killed at Naval Air Station Pensacola in Florida. The sailors were "Airman Mohammed Sameh Haitham, 19, of St. Petersburg, Florida; Airman Apprentice Cameron Scott Walters, 21, of Richmond Hill, Georgia; and Ensign Joshua Kaleb Watson, 23, from Enterprise, Alabama."
Further investigations
As investigators of the case later realized, Mohammed Alshamrani left his phone in the car and was carrying the second phone during the shooting. The second phone was shot by the shooter himself.
Therefore, the FBI requested Apple to assist with bypassing the passcodes on the phone. And that's what Apple commented on that:
"We have the greatest respect for law enforcement and have always worked cooperatively to help in their investigations. When the FBI requested information from us relating to this case a month ago we gave them all of the data in our possession and we will continue to support them with the data we have available."
The tension between the FBI and Apple looks similar to what it was when investigators were unable to access the iPhones of two shooters who killed over a dozen people at a holiday party in San Bernardino, California, in 2015.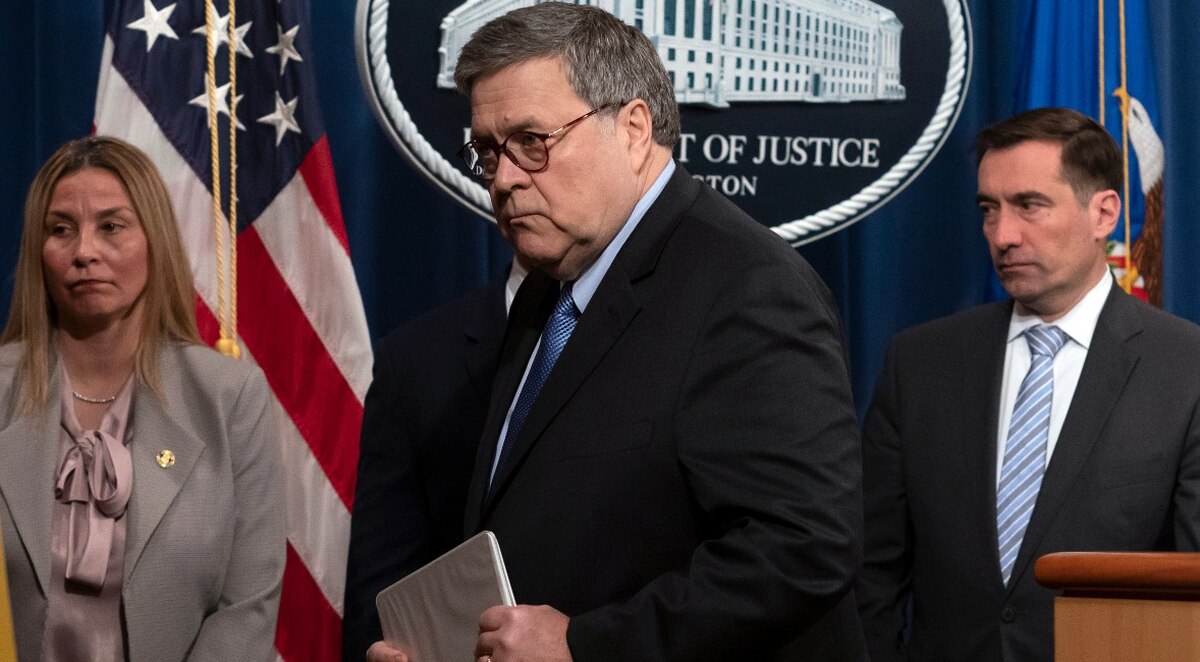 The Justice Department then sued Apple for not helping with the investigation process. However, after the investigators were later able to unlock the iPhone without Apple's assistance, they've withdrawn the suit. To do so, the FBI has to purchase a "tool" from a private company that cost more than $1 million.
Meanwhile, Apple's stance on this case was supported by other tech giants like Facebook, Google, and Microsoft. It goes without saying that several such companies also faced these dubious situations. Thus, WhatsApp has repeatedly refused, saying encryption is fundamental to its private nature. "We will not weaken the privacy protections WhatsApp provides," a company's spokesperson commented.
Ever since the warrant-proof encryption has become a leading issue for law enforcement officials. Attorney General William Barr has been tracing and forcing tech companies to cooperate over the past few months.
What Trump has to say?
President Donald Trump has been pressing Apple for refusing to allow the US government access to the iPhones "used by killers, drug dealers, and other violent criminal elements."
In his recent tweet, Trump said that the tech company "will have to step up to the plate and help our great country." This tweet came live after Apple refused to unlock two iPhones believed to have been used by a 21-year-old man who killed three sailors at a Pensacola, Florida, Air Force base.
That is why US Attorney General William Barr expressed his frustration and commented:
"We call on Apple and other technology companies to help us find a solution so that we can better protect the lives of Americans and prevent future attacks." 
Apple won't step back
Apple is known for sticking to privacy protection as the most significant point of their policy.  Thus, CEO Tim Cook has been calling privacy a fundamental human right. He also stated that it is of utmost importance for governments to restrict how much data companies can collect from their customers.
At the same time, Apple declined all accusations saying that it "responded to each request promptly … with all the information that we had."
Apple's spokespeople also noticed:
"We have always maintained there is no such thing as a backdoor just for the good guys. Backdoors can also be exploited by those who threaten our national security and the data security of our customers."

"Today, law enforcement has access to more data than ever before in history, so Americans do not have to choose between weakening encryption and solving investigations. We feel strongly encryption is vital to protecting our country and our users' data," – they've also added.