The creation of bitcoin has sparked a lot of debate about its validity as a form of currency, but it hasn't stopped its popularity. The latest data from Blockchain.info indicates that more than $210 million in the form of bitcoin was transacted on the 22nd of January 2017 from over 236,000 transactions. Keep in mind that this data only shows bitcoin transactions, yet there are over 700 forms of cryptocurrencies, called altcoins, although bitcoin accounts for 90% of the cryptocurrency market.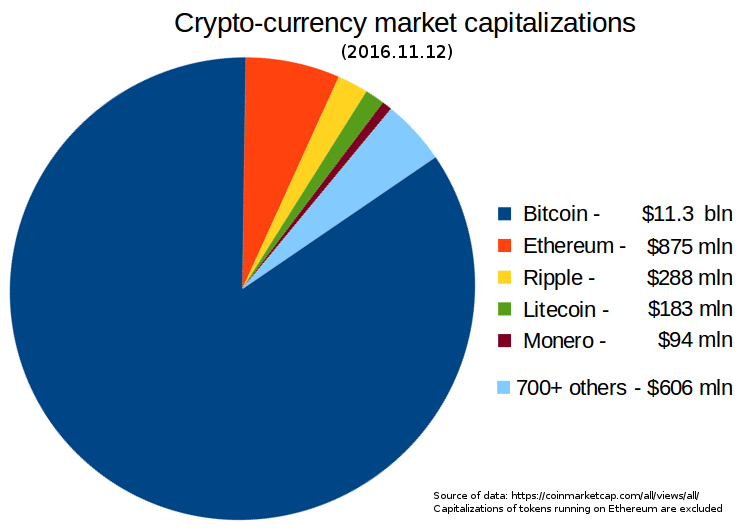 Nevertheless, we are able to obtain such information about bitcoin because cryptocurrencies are transparent about their operations without infringing on the individual's privacy. Combined, these factors have made cryptocurrency very popular worldwide, even in Asia where there has been a lot of focus.
China
Of all Asian countries, and perhaps the world, none has embraced bitcoin more than China where, it is often quoted that, more than half of all bitcoin transactions take place. The anonymity of bitcoin users makes it impossible to know whether this is true or not, but it is undeniable that bitcoin is very popular in China. Also, the main reason for bitcoin's popularity in China is not known, but there are a few theories thrown around often, among them:
The Chinese are afraid of inflation due to the currency fixation by the government. A similar effect was seen in Nigeria when the Nigerian government fixed the exchange rate of the naira, causing increasing inflation in the country
China is a socialist country, where the government often controls and restricts people's freedoms. Bitcoin's anonymity is a way for the Chinese to regain some control
Lack of trading fees and commissions when transacting bitcoin
A form of investment in the volatile bitcoin market which keeps rising in value
Government intervention
Early this year, the value of one bitcoin rose to $1,127 which is almost close to the previous all-time high of $1,216 set on 17th November 2013 at the MtGox exchange. Due to this and the simultaneous drastic increase in bitcoin transactions, the People's Bank of China (PBoC) announced that it would start investigations into the country's major bitcoin exchanges. This sent the value of bitcoin spiraling down to $785 in a week, which is more than a 35% drop. A similar situation is happening in the US with the IRS investigating Coinbase.
The 3 biggest bitcoin exchanges targeted by the PBoC are BTC China (BTCC), Huobi and OkCoin. Preliminary reports from the PBoC released through the China News Service reveal that these 3 exchanges had indeed been carrying out illegal operations. The illegal operations here included margin trading, offering loans and not using a depository for their client's funds. In essence, the bitcoin exchanges were acting as banks, which they are not allowed to.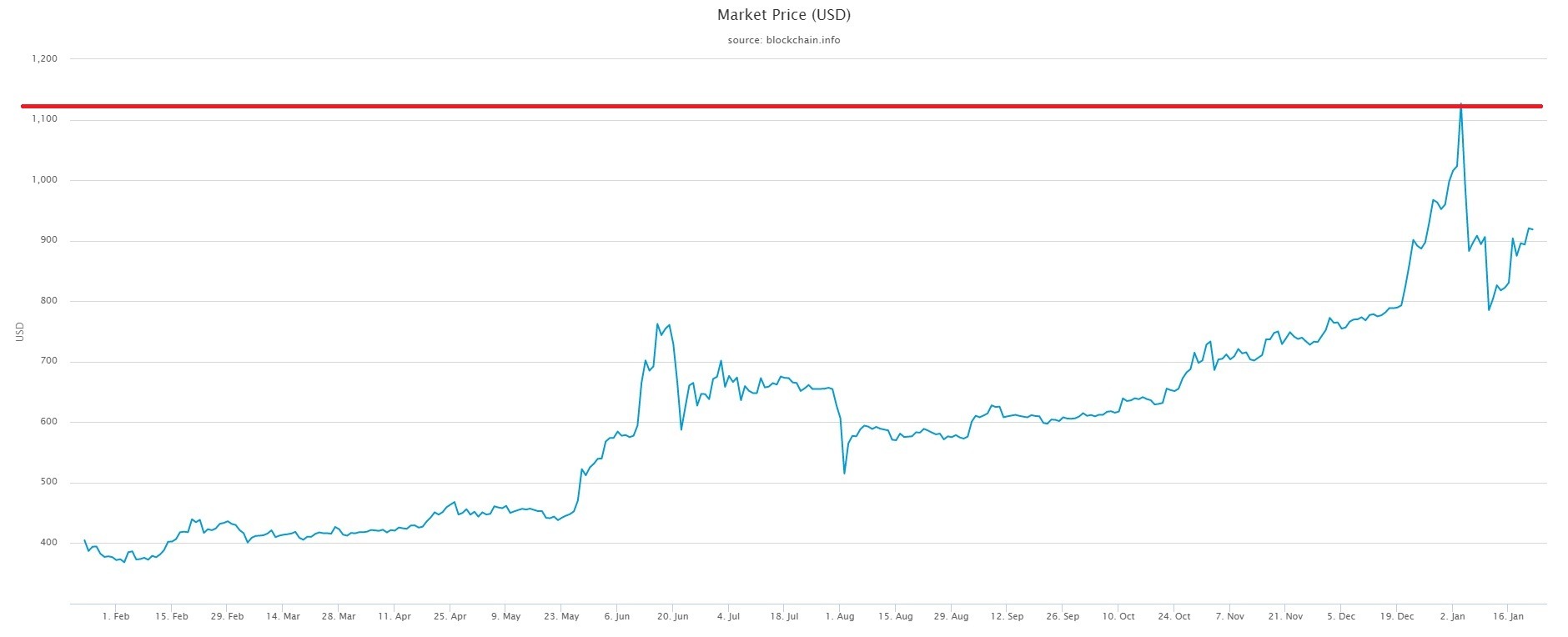 What impact shall this have on bitcoin in China?
You can already tell from the chart above that the value of bitcoin has taken a serious hit as investors are cashing in on their bitcoins. At the same time, long positions on exchange-traded funds (ETFs) of gold have been increasing, showing that more Chinese people are losing faith in bitcoin. This is because, alongside the investigations, the PBoC also warned investors against the dangers of keeping their money in the 3 main exchanges.
However, this isn't the first time that bitcoin has been attacked by lawmakers, and the dip in price may be just what traders needed to identify a buying opportunity. In the meantime, we shall have to wait until the investigations are over, but reforms have already begun. Starting today, the 3 main bitcoin exchanges will start charging a fee of 0.2% on every transaction.
For speculators, you should know that this is only a minor bump and that faith in bitcoin will be restored very soon. On the other hand, recent actions by the PBoC may create a lot of volatility for bitcoin in 2017 if they keep on investigating the bitcoin exchanges. This means that bitcoin traders should keep an eye on any new from China regarding bitcoin because that is where most of the bitcoin transactions take place.
What this means for altcoins
The decreasing popularity of bitcoin, in the meantime, has created a vacuum that other forms of cryptocurrency have been happy to fill. While investors have been pulling out of bitcoin, the value of other cryptocurrencies has risen, creating room for them to shine. Altcoins like Litecoin (LTC) and Ripple have shown some growth ever since the investigations into bitcoin exchanges in China began.
Japan
After China, the second-largest user of bitcoin was the US, but that was until a few days ago when Japan took the second position. On the 14th of January, there had been more than 80,500 bitcoins transacted in the Japanese market compared to 65,300 in the American market. This clearly shows that Japan has overtaken the US, and the figures show that the volume is only increasing to date.
Japan's approach to cryptocurrencies
Unlike in China where the government has been wary of cryptocurrencies, the Japanese government has been very tolerant and some might even say supportive of cryptocurrencies. Besides several local businesses accepting bitcoin as payment, it is now even possible to pay electricity bills using bitcoin after a partnership with bitcoin exchange Coincheck and a major power company in Japan.
Last year, Japan passed a law requiring bitcoin exchanges to be regulated by the Financial Services Agency. This was after MtGox, a major bitcoin exchange, lost 850,000 coins worth $480 million. This law improved confidence in bitcoin by Japanese investors, and the number of bitcoin users has been gradually increasing ever since. Although the numbers are still way behind China's, the steady growth is comforting to all bitcoin traders.
Cryptocurrency in Japan 2017
All signs point to an increased use of bitcoin in Japan due to increased investor confidence and spread of knowledge about cryptocurrency. However, the increasing demand for bitcoin in Japan does may not have a significant role in its value, and the most impact is still going to come from China.
India
Cryptocurrency, and especially bitcoin is nothing new in India, and there are already 3 major bitcoin exchanges: Zebpay, Coinsecure and Unocoin. The growth of cryptocurrency in India had been growing steadily, just like in most parts of the world, up until the end of last year.
Increasing bitcoin demand
On the 8th of November 2016, India's Prime Minister Narendra Modi demonetized the 500 and 1,000 rupee banknotes. This action was meant to curtail counterfeit cash, but it also left many people panicking. In the panic, Indian residents turned to bitcoin. Google recently reported that searches from India about bitcoin have reached all-time highs, and the value has too.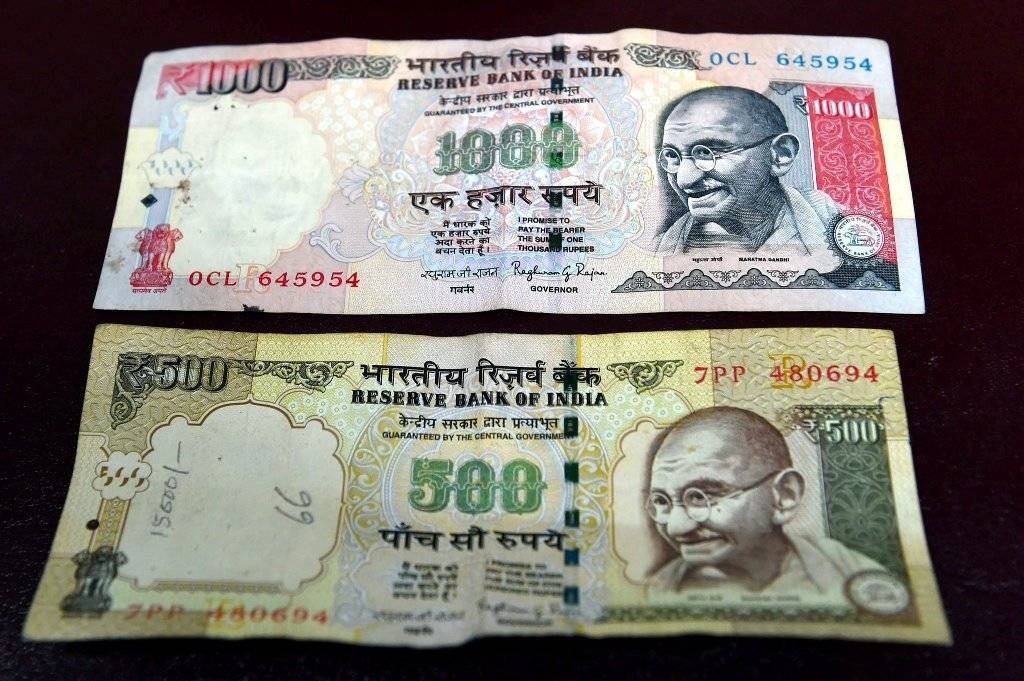 While bitcoin value in other exchanges is dropping after news from China, in Indian exchanges the value of bitcoin is peaking at $1,080 due to increasing demand. As more Indian residents turn to bitcoin, you can expect businesses to accept bitcoin as well, and the demand should only keep rising as the year goes by.
Bitcoin minefield in India
The vultures are already at India's door as bitcoin companies from other regions are entering the Indian cryptocurrency market. Belfrics is one such company with headquarters in Malaysia that has already set up shop in India to take advantage of the crisis in the country. If the crisis continues, you can expect not only the value of bitcoin in India to grow but investments as well.
India's view of bitcoin
It's not only the businessmen that have started to look at bitcoin as a viable alternative, but also the banks and government institutions. The central bank of India, Reserve Bank of India (RBI) has actually tested the effectiveness of cryptocurrency as a payment method and conceded the benefits of the system. Such a test has never been conducted before anywhere else in the world by a government institution. A few banks have already implemented the use of cryptocurrency, and there is a lot of promise for the remainder of the year.
South Korea
This country is well known for being at the forefront of technology, and its appetite for cryptocurrency is also growing. South Korea hosts some of the largest bitcoin exchanges in the world, and although cryptocurrency popularity is still not very high, demand for it has been growing. Last year saw a steady 6% monthly growth in bitcoin transactions, raising the value of bitcoin transacted to $1.3 billion.
Cryptocurrency legislation
In response to this growing demand, the country's central bank and the Financial Services Commission (FSC) are seeking to create regulations to govern cryptocurrencies. They have created a fintech which is going to oversee the cryptocurrency exchanges in the country to prevent its use in drug trafficking, money laundering and tax evasion purposes. Fortunately for them they already have a guide from Japan's legislation which is going to make their work a lot easier.
Other Asian countries with an affinity for cryptocurrency
Besides the above Asian countries, there are still plenty other countries whose cryptocurrency market is also vast. Examples include Singapore, Malaysia, Hong Kong, Taiwan and plenty others where the popularity of virtual currency is growing fast. The only reason we didn't cover these counties in detail is due to the small role they play in the global cryptocurrency market, but we'll have to wait and see if the forecast of cryptocurrency growth remains true throughout 2017.