Every other cryptocurrency emerging today is designed to give the end user something or is meant to solve something. Well, RefToken (REF) is a decentralized affiliate marketing platform. According to Reftoken, there are is an increasing number of people building apps and even future-based blockchains. RefToken is designed to help connect these developers with the marketers and brands which will easily make their projects or apps go mainstream. Unlike many of the cryptos launched in 2017, The REF currency has tokens which are meant to be bought by merchants and then held in escrow by RefToken. This is done to make sure that adequate funds are available to pay the affiliates for their services rendered. Once the conversion of tokens has been done, the predetermined number of tokens will be paid into the wallet of the affiliate instantly.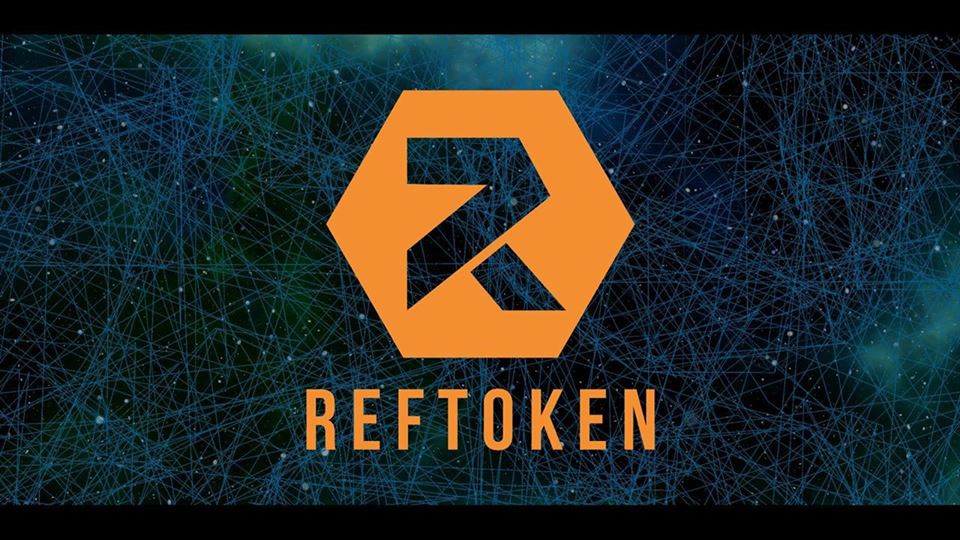 How does RefToken crypto work?
The RefToken firm has its domain (.io) registered in British Indian Ocean Territory. The coin is developed around the Ethereum blockchain technology. The developers are hoping that the blockchain will expand rapidly and that eventually, companies will have to embrace it. This will then mean that companies will acquire end users at a very fast rate. RefToken aims to help companies use smart contracts so as to establish trustless relationships between affiliates and brands.
Reduction of fraud in the affiliate marketing industry while using self-enforcing and self-executing smart contracts is what RefToken intends to achieve. This will then help prevent cheating by all the parties involved in a contract. REF also wishes to solve cash flow and pay cycle problems in the affiliate marketing world. RefToken wants to be issuing instant payments to affiliates once a smart contract is satisfied.
How has RefToken performed?
RefToken is meant to be officially launched in 2019. This is because there are things the development team of the crypto is still working on. Once everything is set, the platform will go live. An ICO was done in Nov 2017 and the price was 100 REF for 1 ETH. The team hopes that over time, the price of the coin will rise to be 50 REF for every ETH.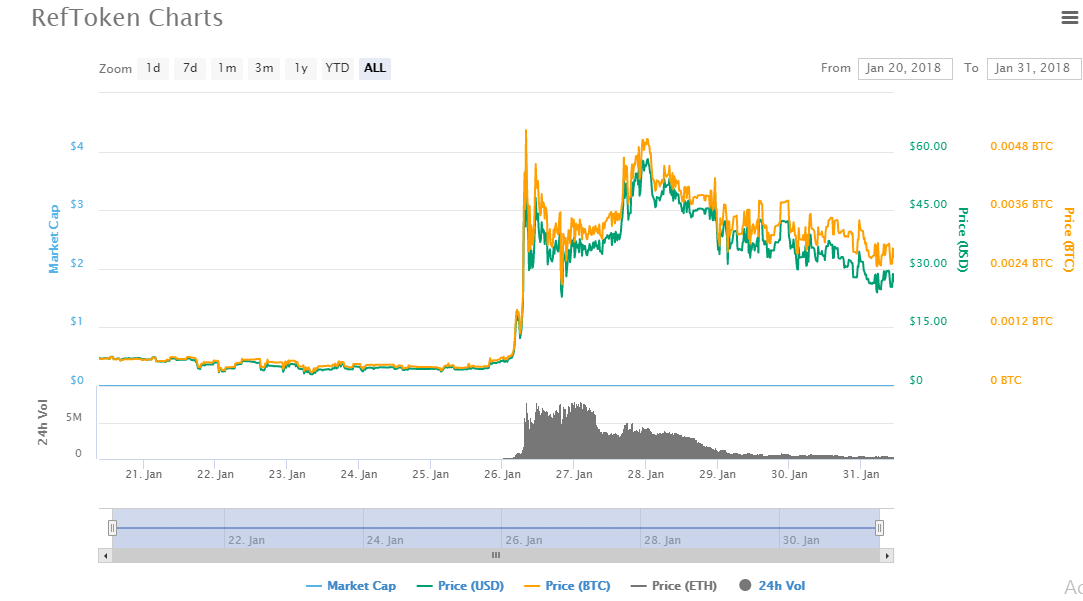 As of 20th January 2018, the price of REF was $7.08 and the volumes moved stood at around $63,000. Unlike Bitcoin which has the highest market cap of $172 billion, REF's market cap started at zero and still remains that way to date. The market cap is zero because the developers intend to launch the coin in 2019. On January 26th, the price of REF jumped to $91 from a low price of $6.44 the previous day. The price has since dropped to $25.38 as of 31st January. This is a drop of more than 24% from the price it commanded on January 30th.
Is it a good coin to invest in?
RefToken has a strong argument on how it intends to solve payment problems by affiliates and companies. Unlike Potcoin or Dogecoin which enjoy their value through trading on several exchanges and are offered by the crypto brokers, REF is a bit of a mystery for some investors who wonder why they should invest in it when the coin will only be launched in 2019.