You Own Your Own Words. That is what YOYOW stands for. YOYOW is a cryptocurrency which targets content creators. According to the team behind this crypto, content creators of whatever media often have difficulties keeping their projects going. This is mainly caused by having to rely on unstable forms of monetization such as advertising. This is where YOYOW comes in. The company's goal is to provide a decentralized platform where content creators, content curators and users can interact and receive rewards for the work they do.
YOYOW whose ticker symbol is YOYOW is a blockchain based network which is designed to establish a rational-content-generated-income-distribution mechanism. It also establishes a value network which will be based on users' ratings on content.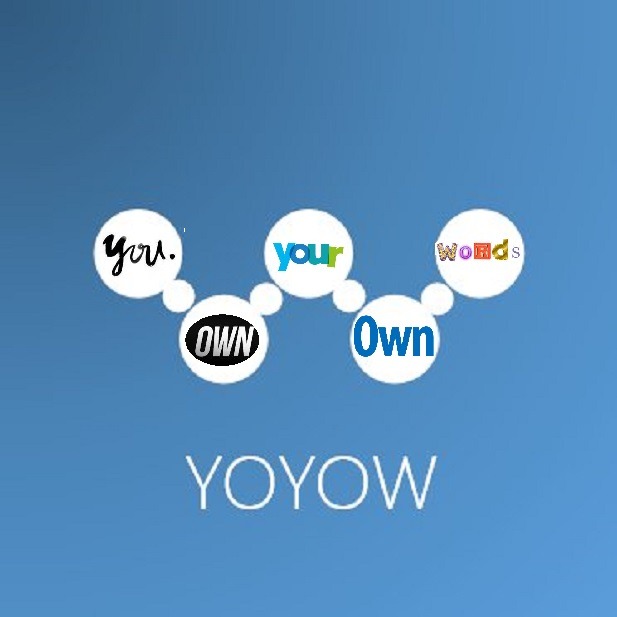 How does YOYOW cryptocurrency work?
Blockchain technology is what has been used to create this platform. Users get rewarded for their content becoming popular. Blockchain technology helps bring transparency in the popularity of the content. Rather than the popularity of content being picked using complex, unclear and sometimes hidden algorithms, content on YOYOW is chosen by the users.
Users on this network will be able to take full control of their content. They will thereafter receive shares of the company's profit. This will ensure that users feel in control. The company behind the crypto offers elasticity, convenience, and efficiency for all users. On many social media platforms today, users end up not getting rewards for their content. At YOYOW, they will reap the rewards with respect to the quality of their work. The platform adopts Proof-of-Taste algorithm when it comes to rewarding the content creators and spreaders. This algorithm also lets 3rd party platforms receive rewards.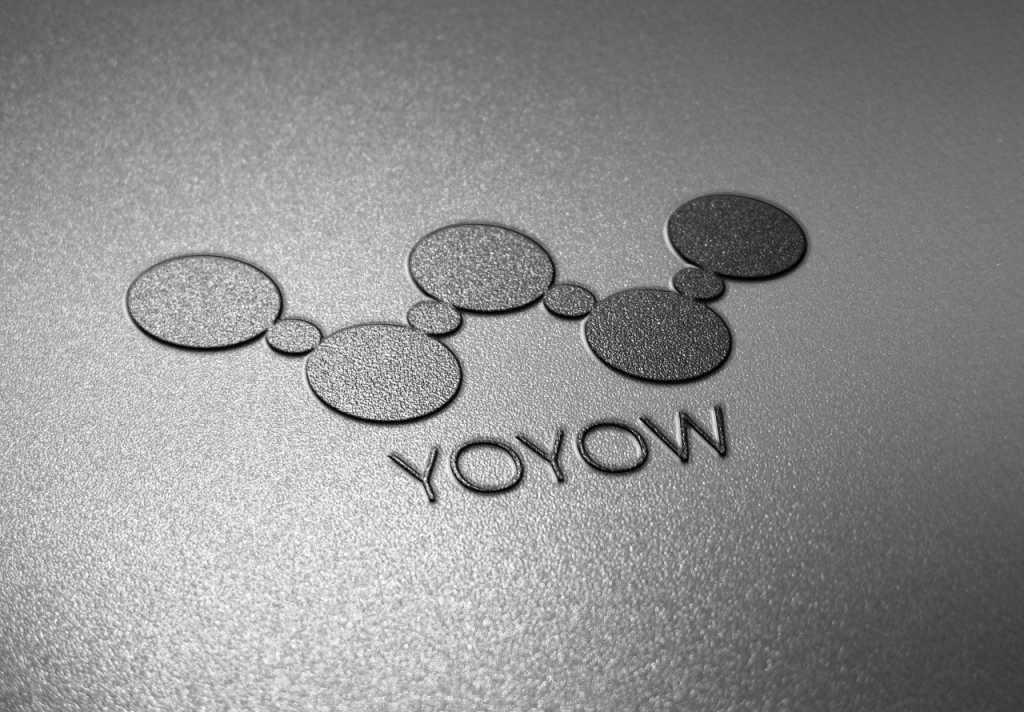 The team behind the YOYOW cryptocurrency
The team that came up with this altcoin is both experienced and renowned in the blockchain technology world. Qiang Liu, a YOYOW founder, was the founder of HelloBTS and is also a BitShares senior participant. There is Jialing Liu who is the domestic sermonizer and also investor in the early stages of the blockchain program. He is BitsClub co-founder and also BitShares and Ethereum program senior participant. There is also XiasoShan who is responsible for YOYOW system data modeling and parameters design.
The performance of the cryptocurrency
Before this platform was launched, it had been worked on for over two years. In August 2017, the testing of the network started and by December the same year, the coin had already been listed on at least three major cryptocurrency exchanges. In August 2017, the crypto was trading at around $0.1 before dipping to trade at below that price until November when it rose again. With the surge of Bitcoin, YOYOW enjoyed buoyancy in price just like many of the cryptocurrencies launched in 2017. On December 21st, the crypto reached a high of $0.48 but it wasn't until January 5th that an all-time high of $0.61 was reached. The highest market cap that the token has ever reached is $130 million on January 7th.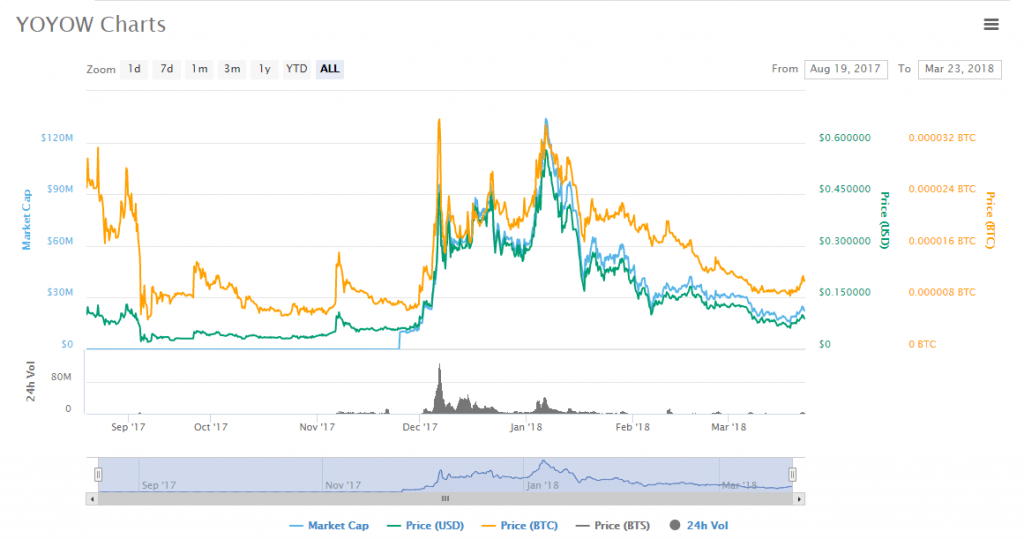 The closing price of the coin on March 22nd was $0.092. The market capitalization stood on that day was $21 million while volume traded was in excess of $4.5 million. Like it is the general case with cryptocurrencies now, the price of YOYOW has gone down since January. However, this token has been steady in the past one week.
Should you invest in YOYOW in 2018?
The business plan of this company looks solid. However, the platform is designed in such a way that the users of the system will be the main beneficiaries when the crypto gains. But like it is the case with other cryptocurrencies, you should investigate and fully understand YOYOW before investing your money.