FinTech applications don't cease to exceed expectations as the investing start-up Acorns receives a valuation close to one billion. The company has been operating for only 6 years but has managed to acquire a strong customer base through its innovative products. On Monday, Acorns announced a Series E funding round which put its valuation at $860 million. What's more interesting, major companies have injected funds into the project. The impressive list of investors includes Comcast Ventures, BlackRock, DST, NBCUniversal. The latest investing round has made NBCUniversal the biggest shareholder of the company. Furthermore, CNBC Chairman Mark Hoffman will receive a seat on Acorns' board.
The latest valuation is especially impressive considering that only two years ago Acorns was valued three times less the current number. After the funding round, Acorns is now more valuable than Betterment, which offers robo-advisory services and is valued at $700 million and Wealthfront, which is valued at $500 million.
What services does Acorns provide?
"Our mission is to look after the financial best interests of the up-and-coming, beginning with the empowering step of micro-investing," – reads the mission statement of the company. It achieves this through its saving and investing products. Acorns differentiates itself from the other applications with an innovative approach to the investing process. For example, it allows customers to invest spare change from their debit or credit card transactions automatically. When a customer makes a purchase with a card, the amount is automatically rounded to the nearest dollar and the change is invested in index funds that are managed by the company.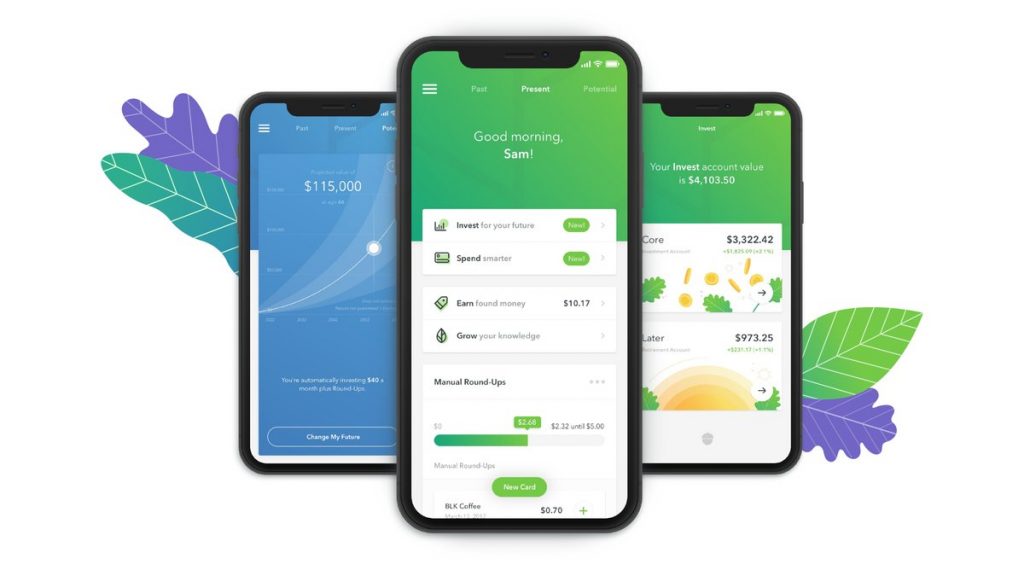 Another interesting product of the company is the automated retirement account service 'Acorns Later'. This product has been quite successful in attracting customers as over 350,000 investors have already invested more than $40 million in the product. Overall, the application has 4.5 million users which makes it one of the largest platforms of its type. Most often, applications like Acorns, Robinhood and Wealthfront target a younger audience who are more comfortable using electronics. However, although the average customer of Acorns is 32 years old, the platform has users as old as 98 as well, according to the company's CEO.
CNBC to provide original content in partnership with Acorns
CNBC, which is owned by Comcast, one of the investors in Acorns, will partner up with the FinTech startup to provide original content including articles, videos, and live conferences. The content will be aimed at raising the financial literacy of the customers. "This partnership with Acorns builds on CNBC's 30-year commitment to democratizing the financial markets helping generations invest for their future. We are excited to bring together two brands with this shared social purpose to drive value to our viewers, users and customers," – said Mark Hoffman, CNBC Chairman.
This won't be the first time Acorns produced educational content. The company already offers content of this type on its website 'Grow'. The new partnership, however, will expand these efforts and will lead to more informative and higher quality products. "We're trying to put the tools of wealth-making in everyone's hands. We have an imperative to educate people and make them smarter with their money so that they can make the right financial decisions," –  Kerner commented.
The company has also outlined its strategy with the educational content. One of the most differentiating decisions is to offer customers educational videos, tutorials or articles when making relevant decisions. This way, the company ensures that the decisions made by the users are more informed. "We want to educate at the moment of decision-making and have that knowledge right there in the product. That education should happen side by side," – said Kerner. "This is all about broadening access. We think it's a good move to work with a company that's been democratizing investing for generations," – he added.