Bodhi cryptocurrency whose ticker symbol is BOT is a decentralized prediction market platform. The platform focuses on the Chinese market mainly. A Bodhi user can create and trade based on the outcome of finance, politics, sports and other events happening around the world. The primary aim of Bodhi crypto which was created in 2016 is to build an autonomous and credible prediction market which is scalable. The platform will be able to integrate with the international prediction market hence optimizing users' decisions.
Bodhi altcoin is considered by many as the largest decentralized app which runs on the Qtum blockchain. Qtum combines both Bitcoin blockchain technology and Ethereum Virtual Machine. This helps in bringing modularity, stability and interoperability for dApps on its platform.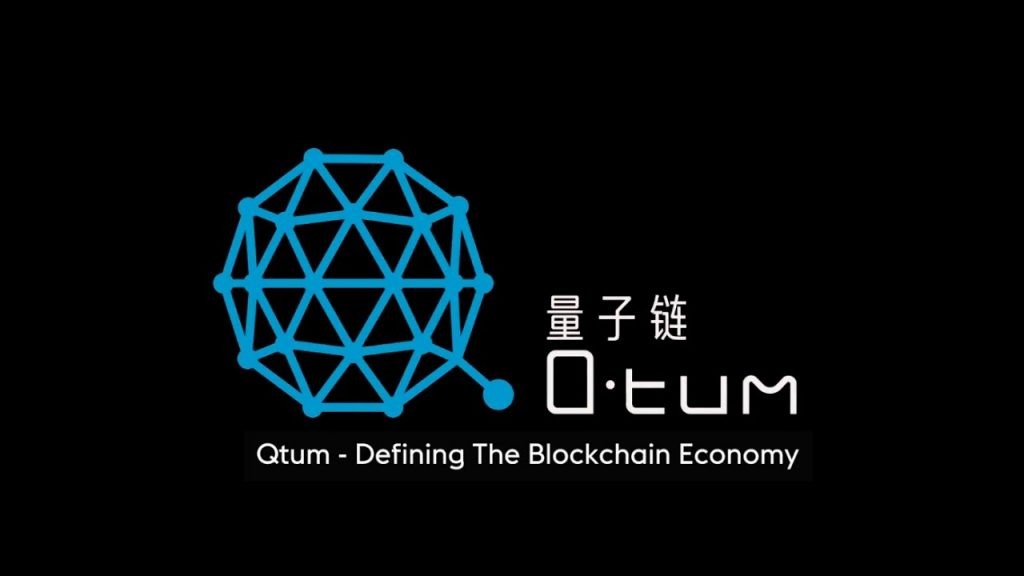 Understanding Bodhi cryptocurrency
The founders of this platform seek to make it the most popular in the prediction market. It can be said that with the advent of blockchain technology, efficacy and reach of prediction market platforms has grown tremendously. Qtum blockchain was preferred by BOT developers because of its compatibility with many of the big blockchain ecosystems. The total supply of BOT tokens is 100 million while those in circulation are 40 million.
The Bodhi whitepaper is quite explicit and easy to understand. One of the clauses states that a person who is a citizen, resident or a green card holder of the USA or a citizen of the People's Republic of China is not eligible to purchase BOT.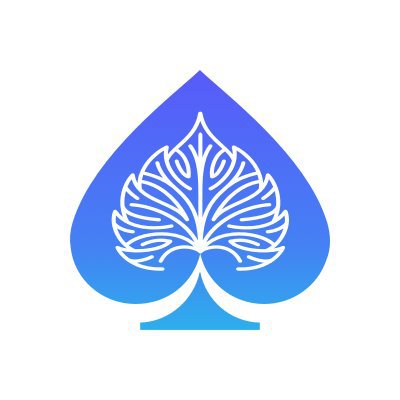 Competition with Augur and Gnosis
The main competitors of Bodhi are Augur and Gnosis. Augur has a market cap of over $370 million while Gnosis' is around $95 million. Even though these two are way bigger than BOT in market cap, Bodhi whitepaper outlines the advantages this platform has over the competitors. The whole Augur system uses Ethereum smart contracts technology and relies on the use of native tokens (REP). It has been seen that the Augur system experiences scaling issues. On the other hand, Gnosis while using Ethereum smart contracts, it uses a centralized Oracle system for judging the results. The system is efficient when it comes to judgment. But a centralized Oracle has its limitations such as being prone to third-party malicious activities.
Bodhi is different from Augur and Gnosis in that while the latter two cant 'revoke a wrong result when it happens, Bodhi is able to do so while using 'replaceable oracle'. This allows the users to challenge and even revoke bet results set by certain individuals. Essentially, this allows Bodhi to make more autonomous and effective market predictions.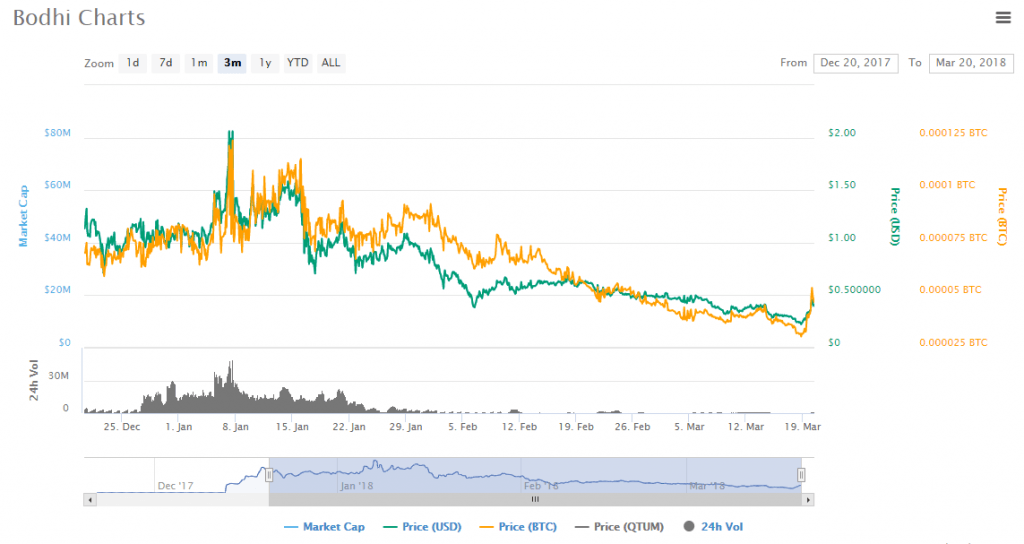 The performance of BOT
As is with many altcoins which are listed in the crypto exchanges, BOT mimicked the performance of Bitcoin in 2017. A day after Bitcoin touch an all-time high, BOT jumped from $0.94 to $1.45 and then to $1.67 a day later. However, the highest price that this crypto has ever recorded was $2.33 on January 7th, 2018. Market cap on that day stood at $73 million. On March 19th, 2018, the crypto closed at $0.41. In the morning of 20th, the coin was trading at $0.422 while the market cap was around $17 million. With more than $1.5 million traded of BOT in the past 24 hours, Bodhi was ranked as one of the top performers at Coinmarketcap on 20th March.
Should you invest in Bodhi?
In September 2017, China banned ICOs and Bodhi was forced to refund $12 million in pre-sale tokens to investors. Still, the crypto is one of the few projects that survived the ban. Bodhi presents users from around the world with a good option of enjoying highly effective and functional blockchain-based prediction market platform. The development team of the crypto plans to deploy Bodhi-prediction-market MVP version onto the Qtum main network. In 2019, the team wants to release a social network plugin. The team also plans for full integration with conventional prediction markets by 2019.